CLAVEL is a creative multimedia company that aims to present Philippine street culture in all its unfiltered, unhinged glory and provide content to entertain, inform, and document.
What began as the premiere sneaker lifestyle magazine in the Philippines, CLAVEL has now grown into your foremost accomplice in street culture and urban lifestyle know-how; featuring artists, musicians, actors, designers, photographers, writers, athletes, brands, and other creative and crazy entities, with the emphasis on supporting local talent and providing them with the platform to show and tell their story.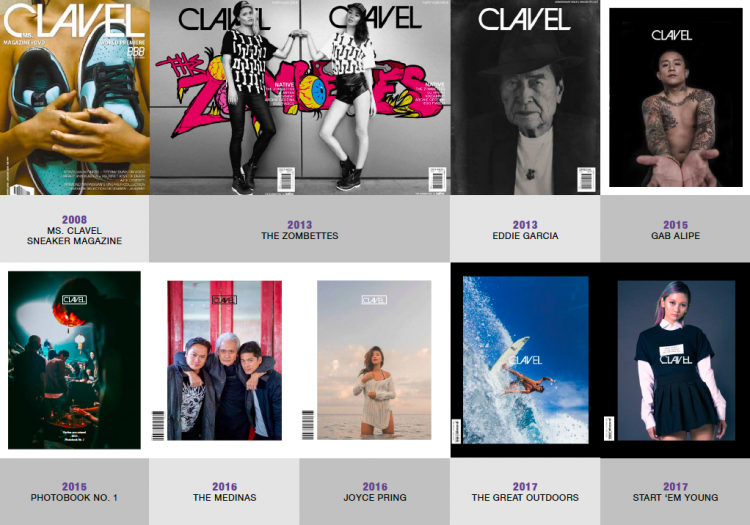 Throughout its ascendance into cult consciousness, CLAVEL has expanded its creative and marketing solutions to offer conceptualization, design, and production for print and digital platforms, as well as mounting events, campaigns, activations, and on-ground executions, just to name a few.
Follow CLAVEL on Facebook, Twitter, and Instagram.
Subscribe to CLAVEL on Youtube.