I WOULD JUST LIKE TO ISSUE THIS DISCLAIMER IN ALL-CAPS JUST SO YOU KNOW THAT WE HAVE ZERO–I REPEAT, ZERO SCIENTIFIC BASIS FOR WHAT YOU'RE ABOUT TO READ. EACH REAL-LIFE USE IS BASED ON THE AUTHOR'S (MY) REAL-LIFE EXPERIENCES AND IN NO WAY REFLECTS ACTUAL SCIENCE OR FACT THAT BEROCCA IS USED FOR THE FOLLOWING:
Real-Life Use #1: Monday Morning Bullsh*t Deflector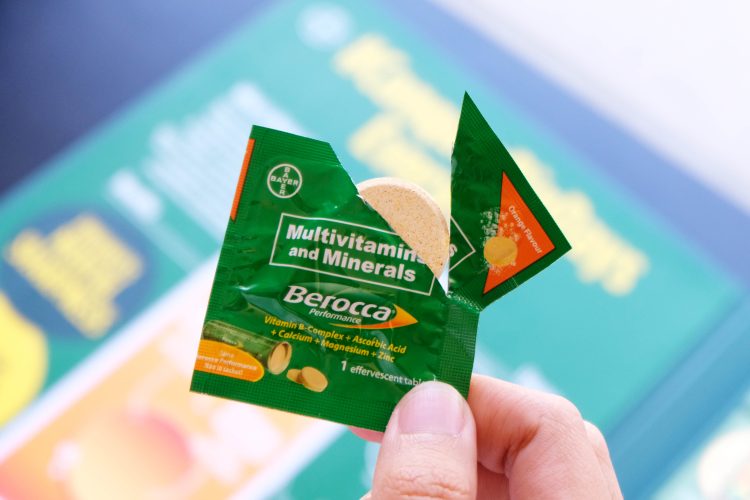 There's a reason Mondays are sucky for the vast majority of the world. Maybe because Sundays were so restful, calm, and zen…that when Mondays come along, our threshold for bullsh*t is still pretty low. But not to worry my friend, thanks to all the essential vitamins and minerals packed into one little tablet of Berocca, you'll be deflecting the bullsh*t like a vibranium-made shield does to bullets (saw that Marvel reference?).
Real-Life Use #2: If Life Were A Video Game, Berocca Would Be Your 1-Ups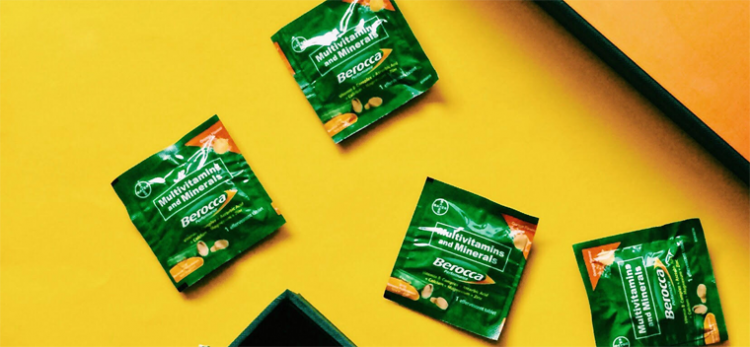 Thanks to its handy-dandy new packaging, you won't have to lug around an entire tube of Berocca everywhere you go. You can go anywhere you want to, even mid-flight over the Pacific, and still get your daily dose of vitamins and minerals and well, life.
And because they're all individually packed, you can totally whip one out to share to those in need of some extra life. Very benevolent of you, yeah?
and Real-Life Use #3: BEROCCA IS YOUR REAL DRINKING BUDDY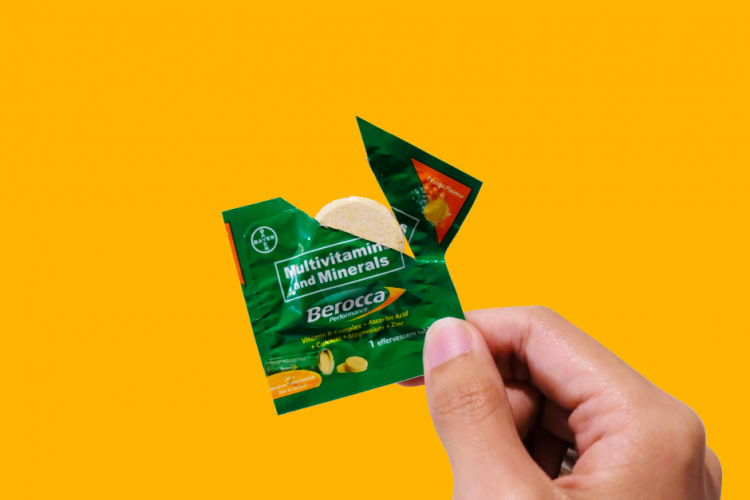 If you're of legal drinking age and new to the concept of hangovers and getting them (or if you've been drinking a while and still haven't conquered the morning-after torture), then you might also be new to the concept of 1) guarding against hangovers or, if you're irresponsible or just plain unlucky, 2) curing hangovers.
Some friends of mine have tried drinking one (1) tablet of Berocca a few hours before a night out and claiming to feel absolutely spiffy the next day.
Others have tried (as I have) drinking one (1) tablet of Berocca with breakfast the morning after and actually being able to attend church at like, 10:00AM.
I gotta say though that hangover cures are different for everyone, but here are some sure-fire rules to avoid getting hella plastered the next day:
Don't drink on an empty stomach.
HYDRATE, HYDRATE, HYDRATE–and by hydrate we mean WATER, yah filthy animals.
ONE MORE TIME FOR THE PEOPLE IN THE BACK, WE HAVE ZERO SCIENTIFIC BASIS FOR THE INFORMATION BEING PROVIDED IN THIS ARTICLE. WE DON'T ACTUALLY KNOW IF THERE'S ANY SCIENCE AS TO WHY BEROCCA MAKES US FEEL BETTER AFTER A NIGHT OF INDULGING IN ALCOHOL BUT HEY, MAYBE THAT'S JUST US.
Related Posts