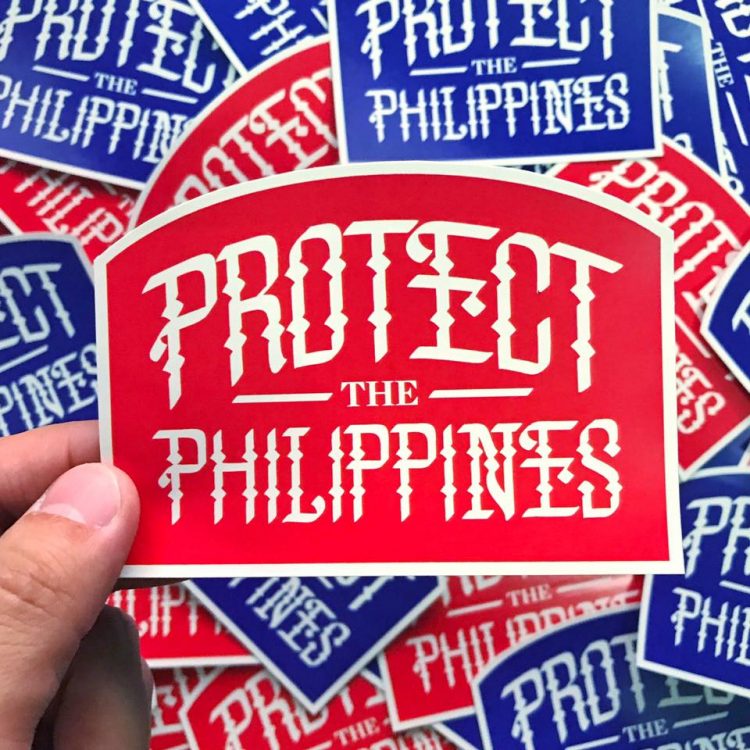 June 12 is a significant day in Philippine history filled with not just celebration, but even controversy and strife. The sacrifice of many has led to the freedom we all have today. Some might even say this freedom is taken for granted but whether or not you agree with the gory details, one thing rings true: We are all Filipinos and we all belong to this one nation. Cliché as it sounds, we are strongest when united.
In celebration of our independence, we've discovered these brands and their wares that inspire the bayanihan spirit in all of us.
Swash Clothing
Established in 2015, this local brand is known for its distinct application of typography, calligraphy, and lettering in their designs. Their love of country is unmistakable with their designs inspired by patriotic themes that are solid in concept and powerful in execution.
You can check out their popular stickers and T-shirts via their Facebook and Instagram pages.
View this post on Instagram
View this post on Instagram
View this post on Instagram
Factory
Factory is a local independent brand whose vintage-inspired products are specifically created in limited quantities to ensure its customers' unique purchases. Most of the brand's most popular pieces have been created with the romantic, nostalgia inspired by life in Manila and the Philippines. Now sold-out, their 'Someone I Love Bought Me This Jacket' jacket reflects this, giving us postcard-from-the-islands-like cues.
View this post on Instagram
Tropical Futures
Tropical Futures describes themselves as 'a cultural institute celebrating and exploring the tropics'. Looking further into their portfolio, the institute–if you will–launch various creative project and endeavors around Southeast Asia; from workshops to exhibitions, screenings, and notably retail. Notably, their Philippine Love Songs long-sleeved shirt is inspired by the romantic, musical stylings of Pilita Corrales.
In an Instagram post, the brand details how they stumbled upon the graphic of this particular design after visiting the Jose R. Gullas Halad Museum, a museum that pays tribute to the musical heritage of Cebu, Philippines.
View this post on Instagram
View this post on Instagram
Tamiya Inc.
The Japanese modeling kit company recently announced a "Dyipne" Mini 4WD kit to commemorate the Asia Challenge 2019 in Manila,  released via Lil's Hobby Center and the Brickyard.
View this post on Instagram
Hysteria Co.
Founded in 2015, this local brand literally gives no fucks. Hysteria Co. has been churning out designs aimed at waking people the fuck up with no such thought as to "subtle, political undertones" but instead fearlessly goes for the jugular with political overtones. Despite their moniker, the brand's vision and voice are quite clear, their products well-made, and their ideas thought-out.
Their 'Pinipilas' Tote Bag is our current favorite.
Jollibee
In case you missed it, Filipino fast-food giant Jollibee collaborated on a limited-edition Jollibee Funko Pop toy with the iconic red, white, and yellow bee donning a traditional Filipino barong tagalog.
Team Manila
Always the firestarters of using their creative voice and talents to promote local, Team Manila continuously releases products whose designs not only champion the Filipino but also speak out against the injustices being done to them. If there was any brand whose goal was to uplift and inspire our sense of nationalism, Team Manila consistently does so.
View this post on Instagram
View this post on Instagram
Follow CLAVEL on Facebook and Instagram for news, culture, and more.
Related Posts