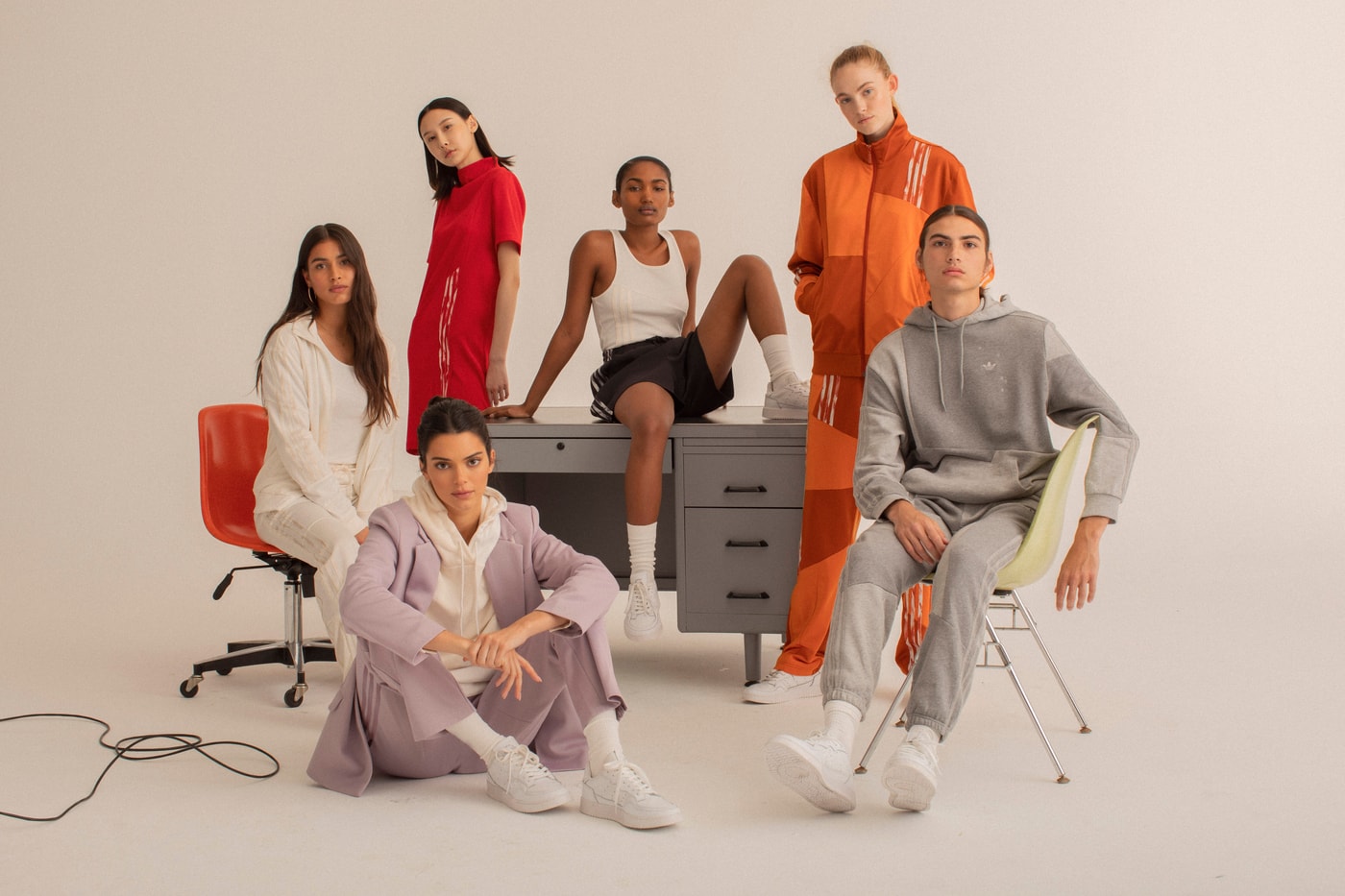 In the next chapter of adidas Originals' ongoing collaboration with Amsterdam-based designer Daniëlle Cathari, the brand introduces new sizing options with an evolved deconstructed silhouette and reworked signatures, emphasizing mature, tailored elements while maintaining the effortless style and sporty fabrics of Cathari's previous collections.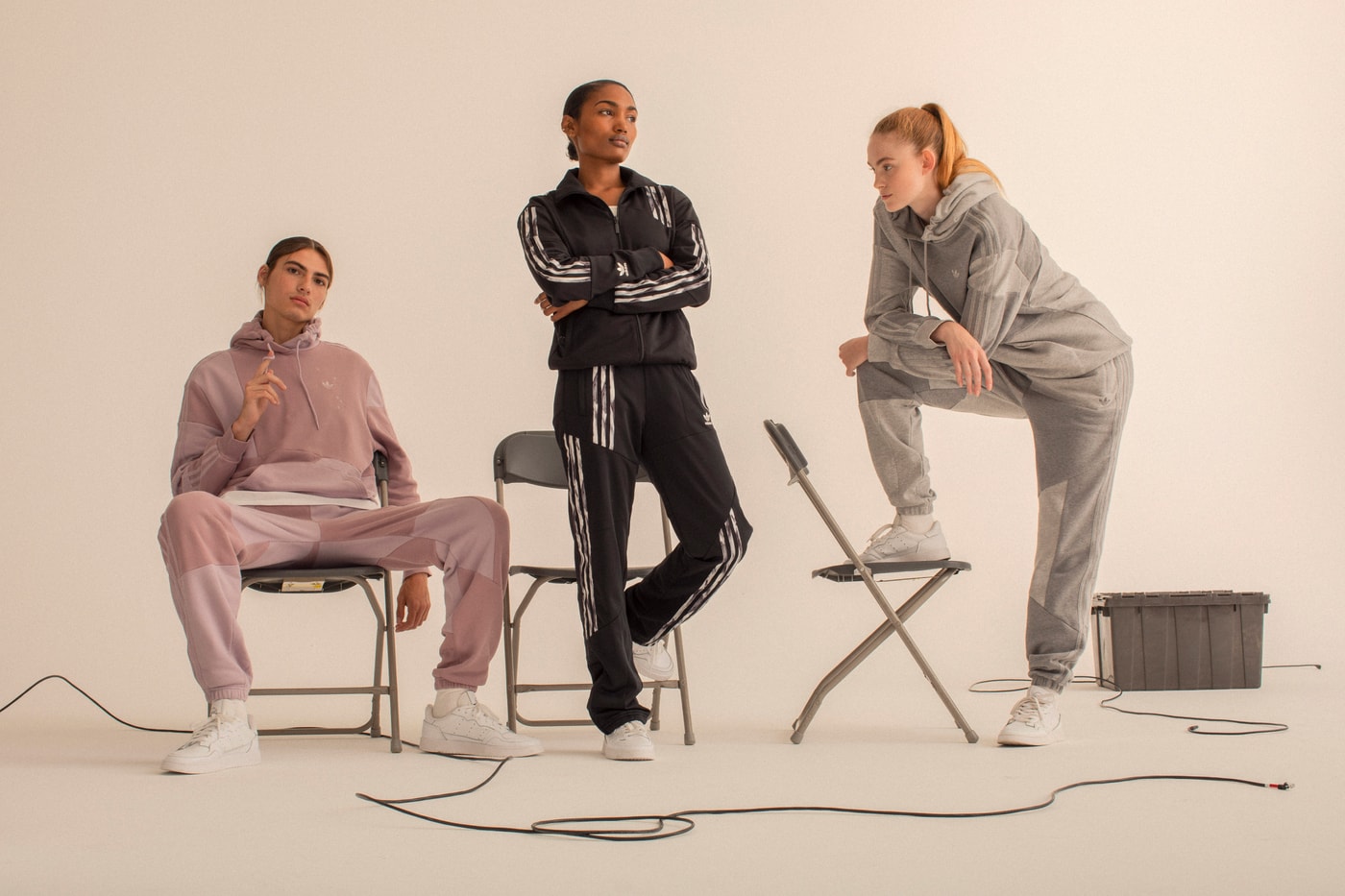 Cathari's Fall/Winter 2019 collection plays off a series of contrasts – hyper-feminine vs. masculine silhouettes, cozy vs. delicate fabrics, and high vs. low dressing – communicating the concept of "work from home dressing." Working off of Fall/Winter 2019's feminine and masculine contrast, Cathari's collection offers updated pieces in her signature deconstructed approach, expanding her range of offerings with a reimagined release for both men and women.
With reworked classics like ribbed tank tops, melange grey sweatsuits, and tailored sets crafted with sporty adidas fabrics, all in a "washed" color palette, the adidas Originals Daniëlle Cathari Fall/Winter 2019 collection is a versatile take on Cathari's innovative and design-intensive repurposing of iconic Originals three-stripe pieces. Utilizing details like a paint brush effect on the three stripes and draping elements on dresses, the new collection features a sophisticated take on traditionally cozy items, offering an elegant, "grown-up" version of streetwear.
Kendall Jenner once again fronts the new season's campaign, continuing a relationship that began during Cathari's SS17 debut collection for Originals and has continued to grow in the time since. This time joined by Daniëlle herself, the cast appears languid and quietly confident against a stripped-back set of 90's-era office furniture, bringing Cathari's modern workwear concepts into context.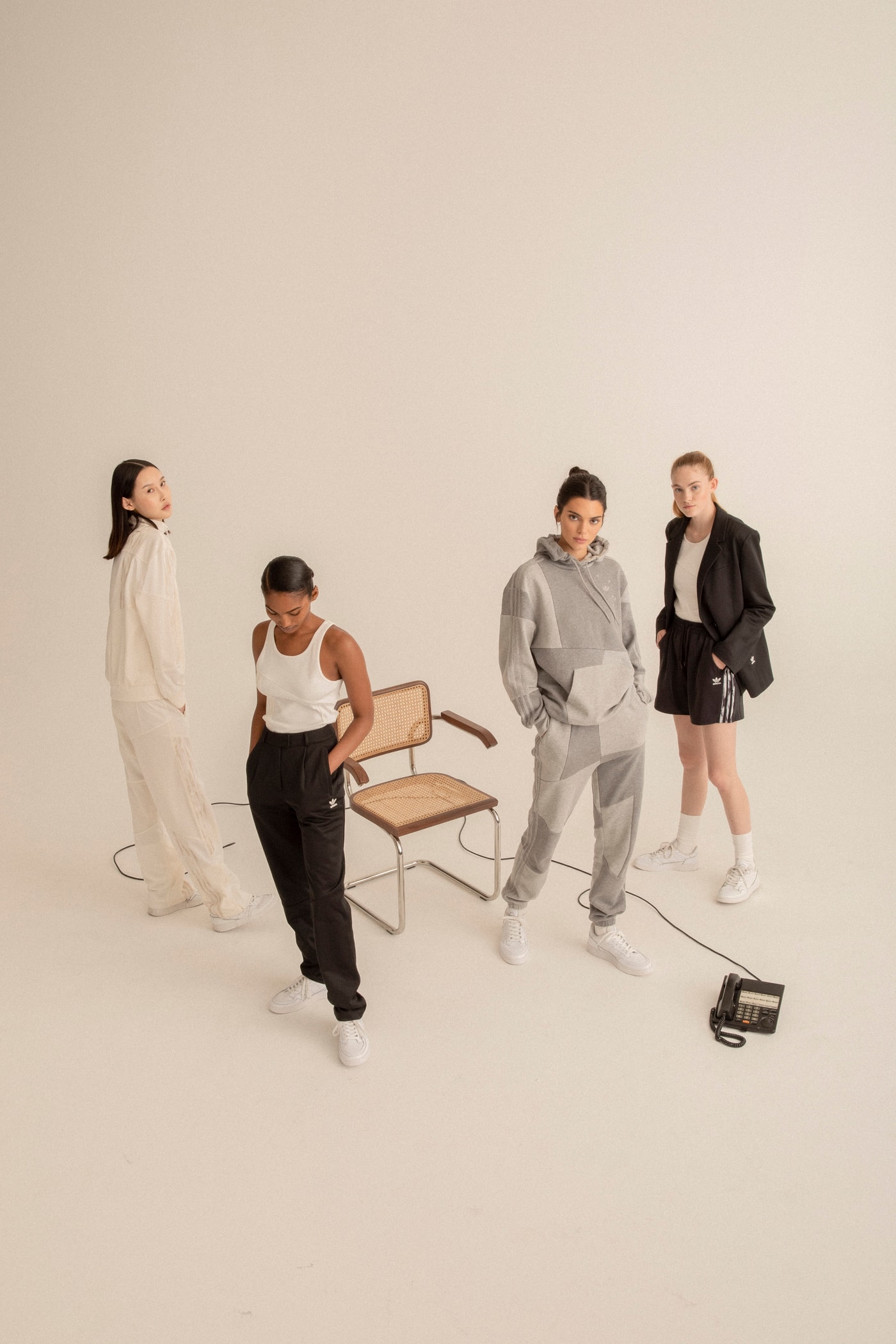 The Fall/Winter 2019 Daniëlle Cathari adidas Originals collection will be available at adidas.com.ph/daniellecathari from July 15th.
Follow CLAVEL on Facebook and Instagram for news, culture, and more.
Related Posts