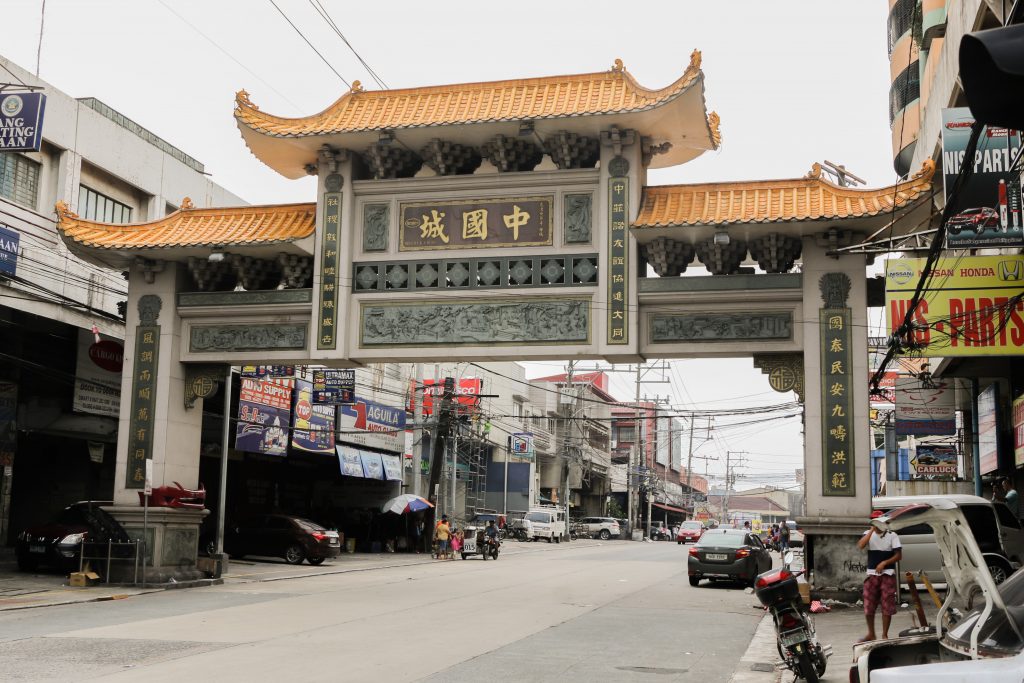 If you feel like going on a food trip, chances are you're thinking Binondo. Or Maginhawa, if you're from the North. But here's a lesser-known, often-overlooked choice: Banawe. While it's more known as a hub of auto repair and spare-parts shops (it's impossible to walk the streets without getting offered car services), its eat streets have also made it a legitimate pit stop for anyone who loves to chow down and really go to town.
Banawe isn't as top-of-mind, but it's not that new either. It's as old as YouTube, which launched in 2005. Before that, Banawe was known as Sta. Mesa Heights, home to Filipino-Chinese families. Since then, more and more Chinese-Filipino businesses populated the streets. It's been pegged as the Binondo of the North, but real talk: it doesn't have the same mystique and rich history as Binondo. Banawe is like the quieter sibling—or great-great-great-great-great grandchild, as it is 411 years younger. While Binondo's long-standing charm comes from its unapologetic chaos, Banawe's energy is more low-key and unassuming. It's steads lang—but that's not to say that the flavors are saks lang.
This is more than a town of Chinese cuisine. Five minutes into strolling, you'll realize your palate is in for an East Asian tour: from China to Japan, Hong Kong, Taiwan, Vietnam, Thailand, Singapore, and our beloved-but-hard-to-love Philippines. There's food shops in all sizes, too. You can be in the mood for casual dining, buffets, unli barbecue, bakeries, tea shops, or stalls. But as the old aphorism goes, YOLO. Be in the mood for it all.
Let's dig in to five hot spots and their dishes that'll make you bite off more than what you thought you were capable of chewing.
Coral Garden
Price range: P85-P499 for dishes, P4500-P6399 for set menus, P799-P3100 for party platters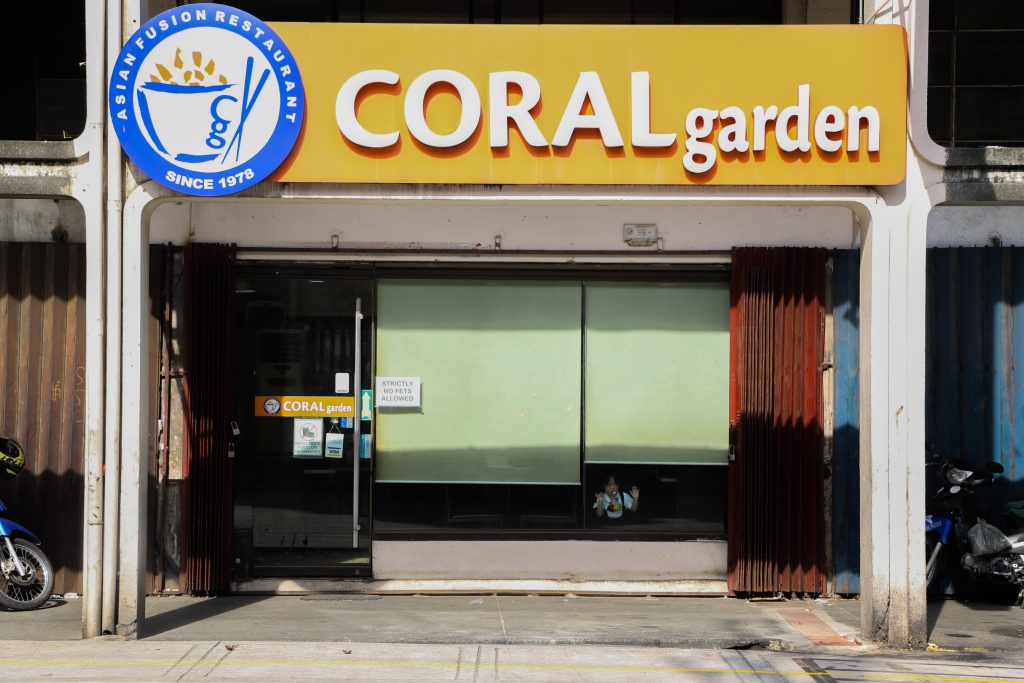 One of Banawe's oldest. Their recipes are based on a family culinary tradition all the way from Fookien, so expect Chinese food whipped up like home-cooked meals. Servings are bigger here so best come with a group or a bigass appetite.
Crispy Bean Curd (P315)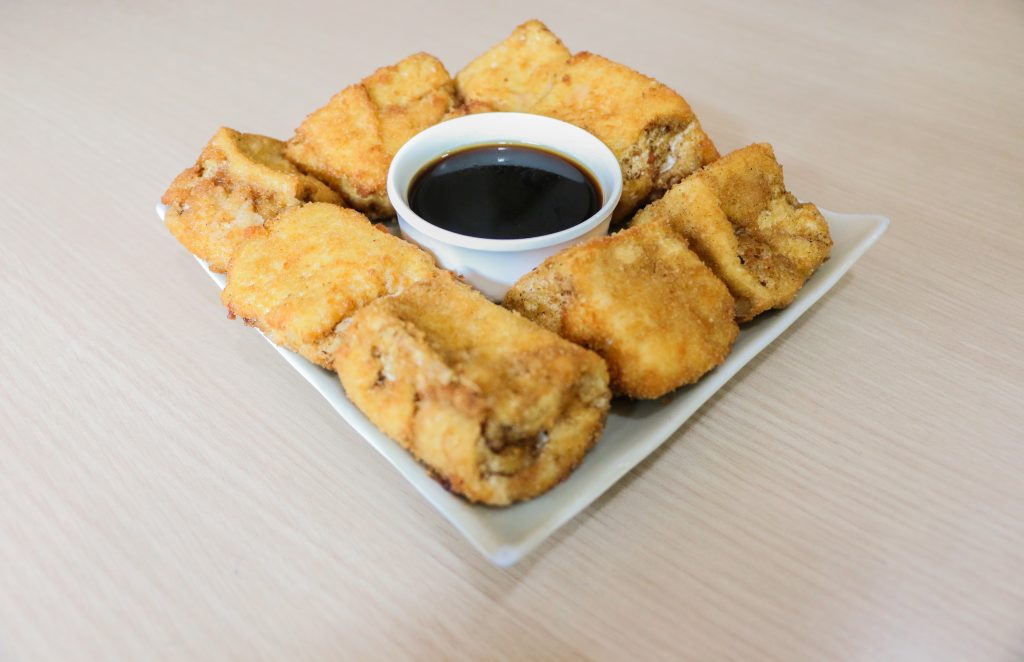 Crispy crust on the outside, jiggly melt-in-your-mouth tofu on the inside. If you also like 'em big, then this is a no-brainer.
Frog Legs (P350)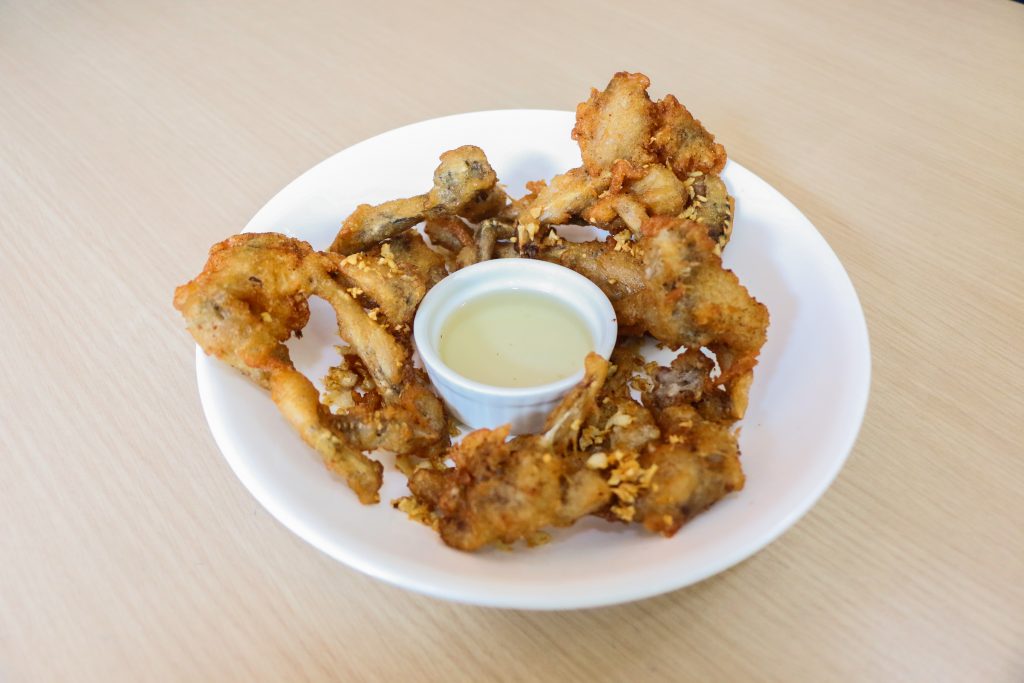 As fried frogs are, these taste like chicken. There's not much meat, but these amphibians are cooked to a golden crisp.
Ma Mon Luk
Price range: P50-P295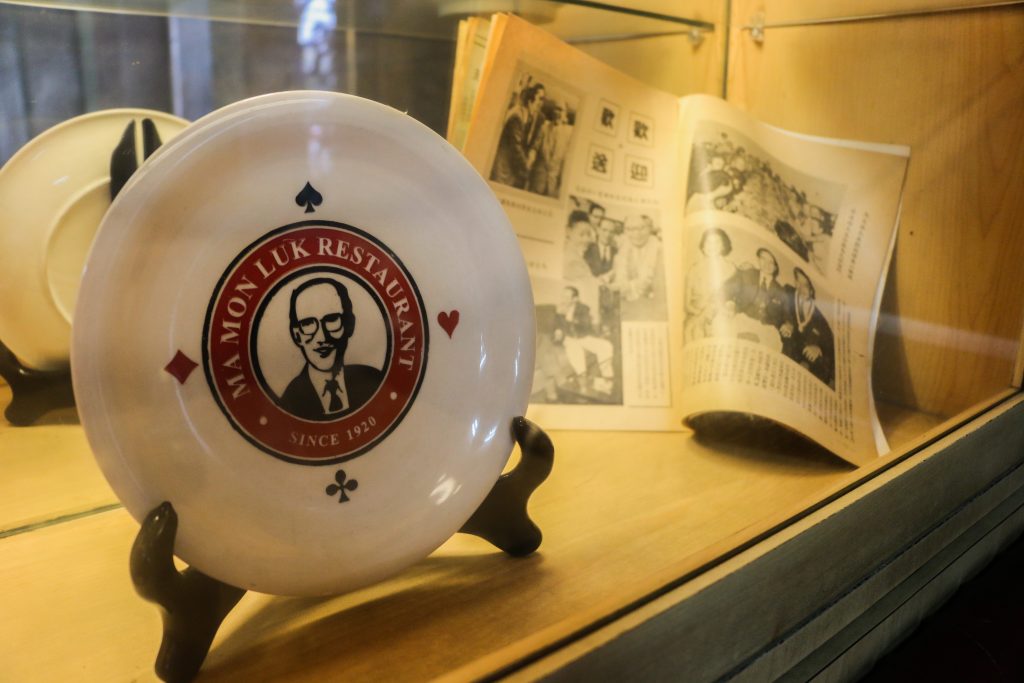 If you don't know the name Ma Mon Luk, then do you even mami? When he got rejected by his rich girlfriend's family, Ma left Canton, and vowed to come back for her (spoiler: they ended up together). He was penniless when he got here, so he thought of selling noodles with chicken broth. He started from the bottom, and now we here enjoying mami. To this day, Ma Mon Luk is a sensation. The Banawe branch is a busy one, but there's lots of tables to go around.
The Original Mami (P110 small, P120 large)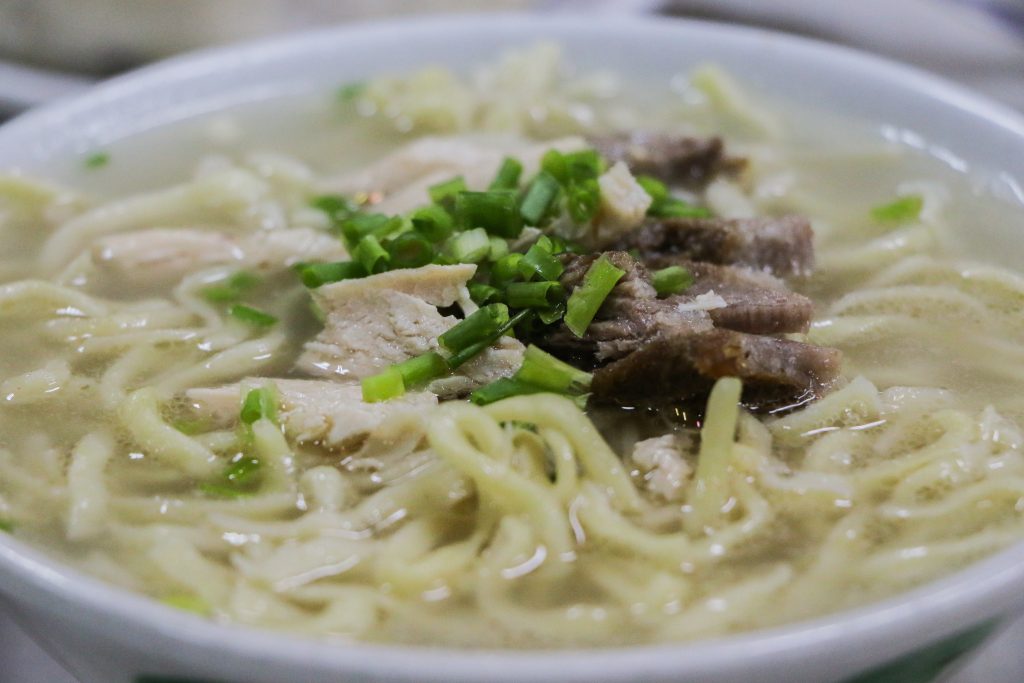 The simple yet delicious OG recipe, made of thick, freshly-made noodles, savory broth, and juicy beef. Faithful to tradition, the meat's cut using scissors so the juices are not squeezed out.
Siopao Special (P70)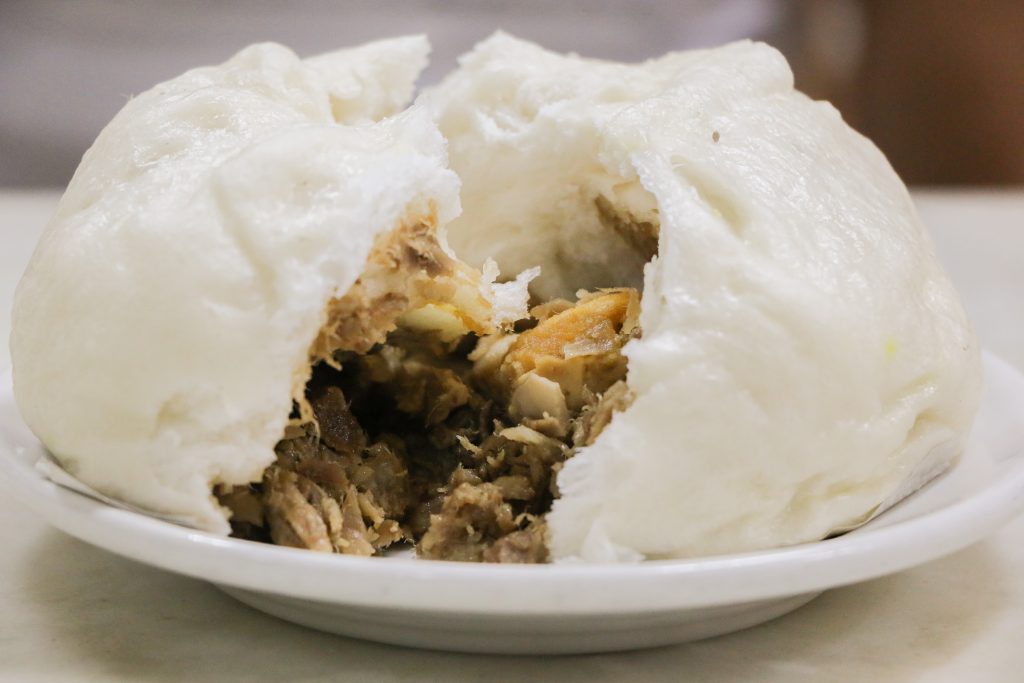 Malaman like damn. This one generously gives you asado, chicken, and salted egg, all in one hot puff.
Tasty Dumplings
Price range: P80-P220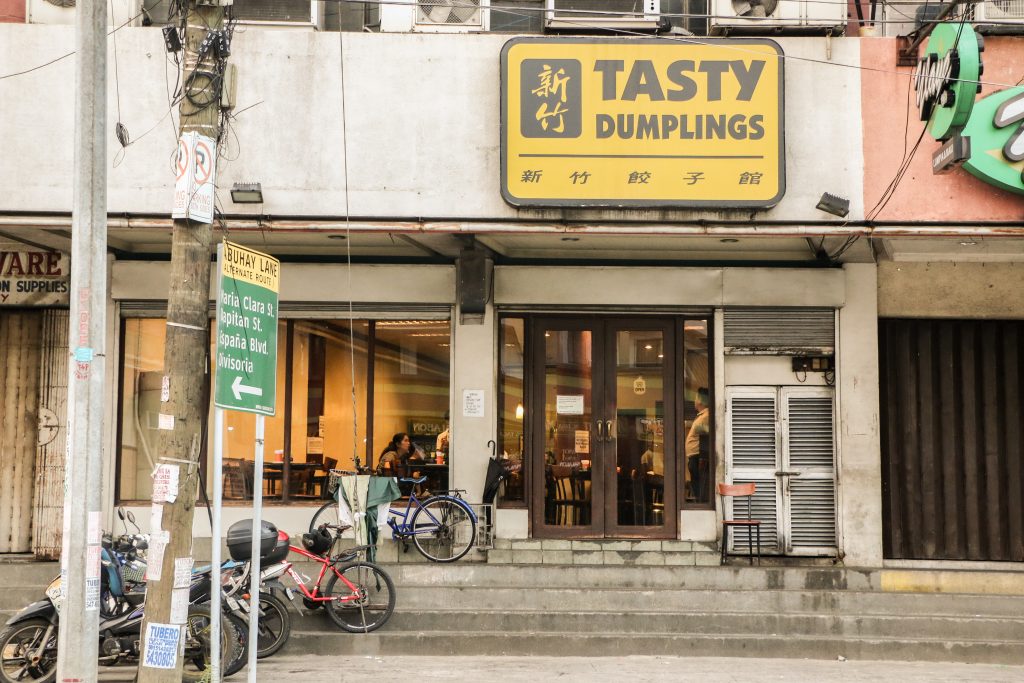 Find this small, Taiwanese resto at the farther end of Banawe. If you're hot for dumplings, this is your jam because you can order them here in different ways. But you know what, the prized item is really the…
Porkchop Rice (P160)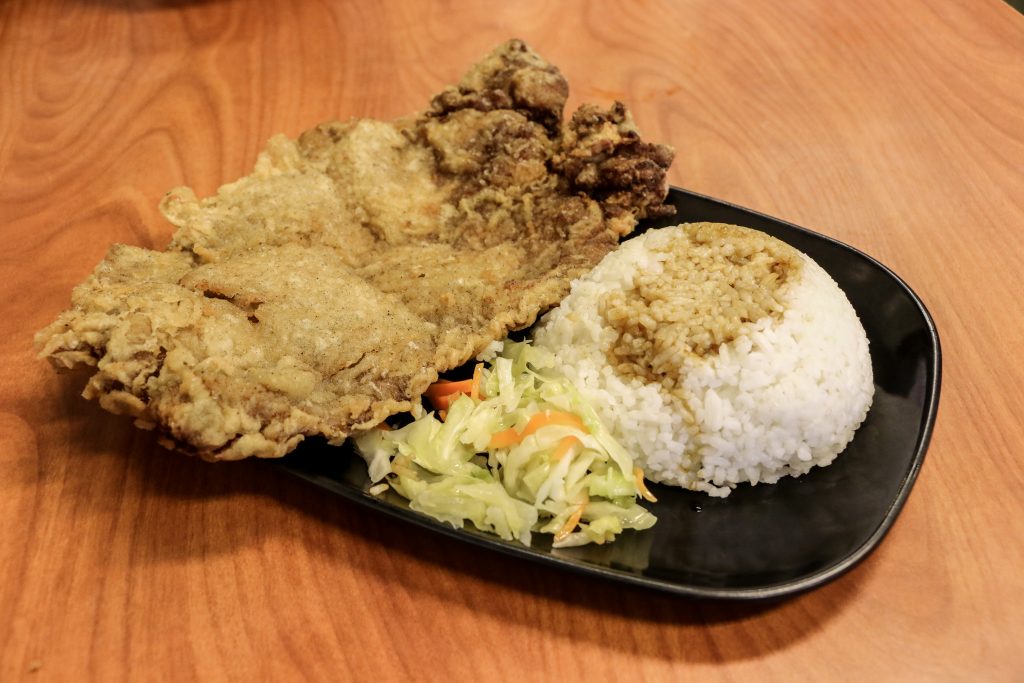 Before you even finish asking "what's your best-se—" "PORKCHOP RICE." This thing is bigger than my hopes and dreams, and it's not even nakakaumay. There is marinated sorcery happening here. You'd be surprised at the amount of porkchop you can eat in one sitting.
Dumplings (P120)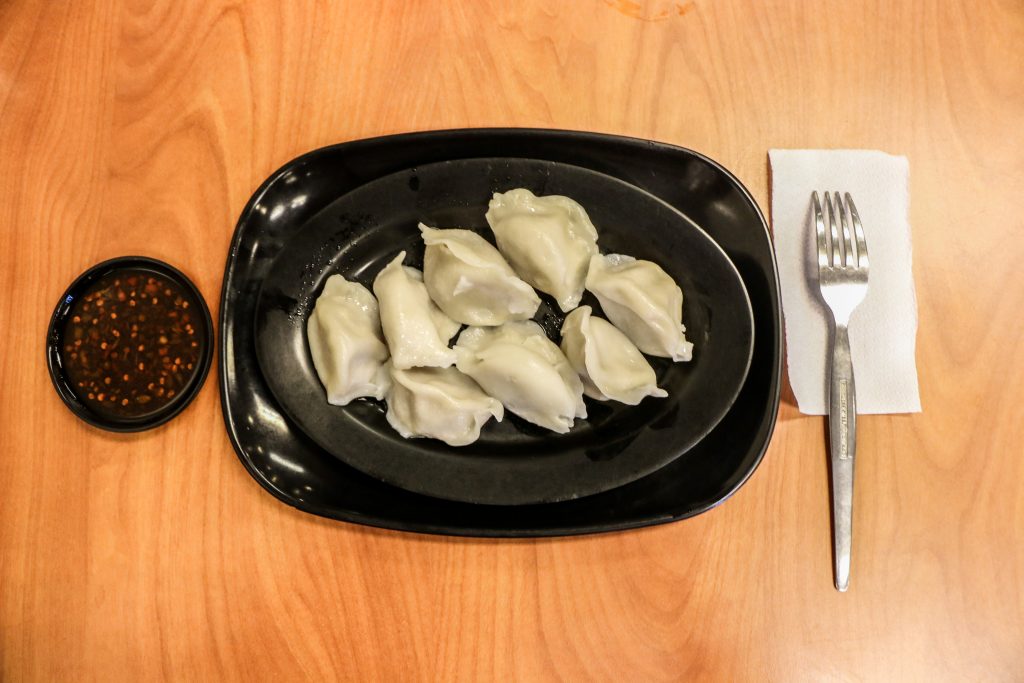 Was it tasty enough to be the namesake? Not entirely. But fret not, their sauces are rich enough to turn things around. The chili is life-giving.
Eat Fresh Hong Kong
Price range: P40-P400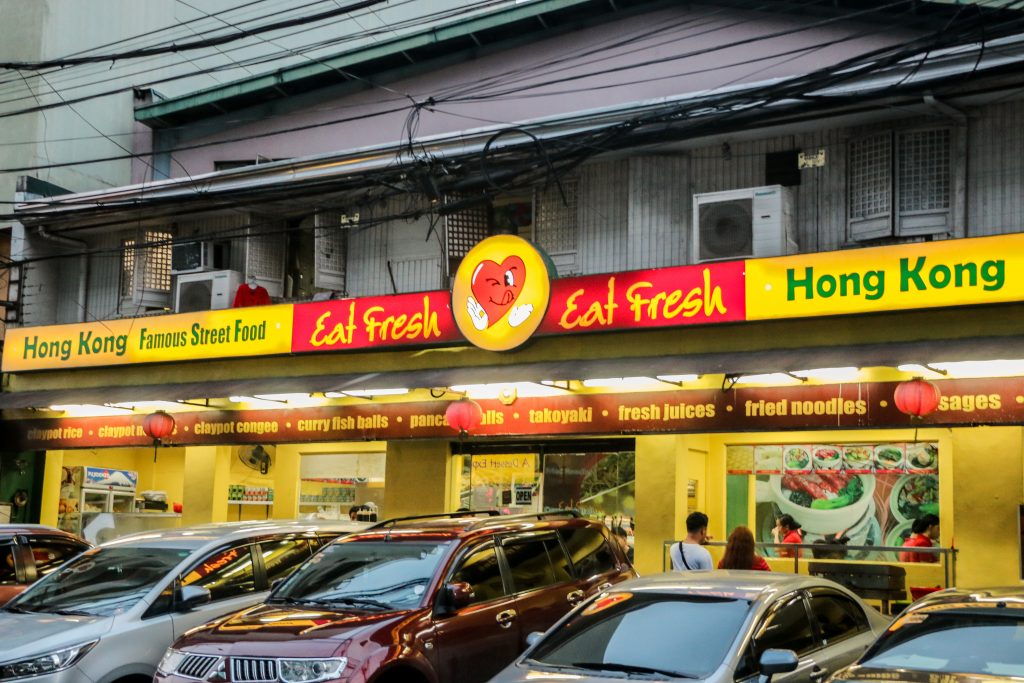 From a few meters away, you'll get that familiar whiff of night market in the air. And Eat Fresh does have the affordable Hong Kong street food you've been missing. Outside, they've got skewers for that turo-turo experience. Inside, they serve more traditional Chinese dishes (including rice meals in clay pots) in a small space with basic interiors.
Fish Cakes (P53), Crab Fingers (P43), Lobster Balls (P43)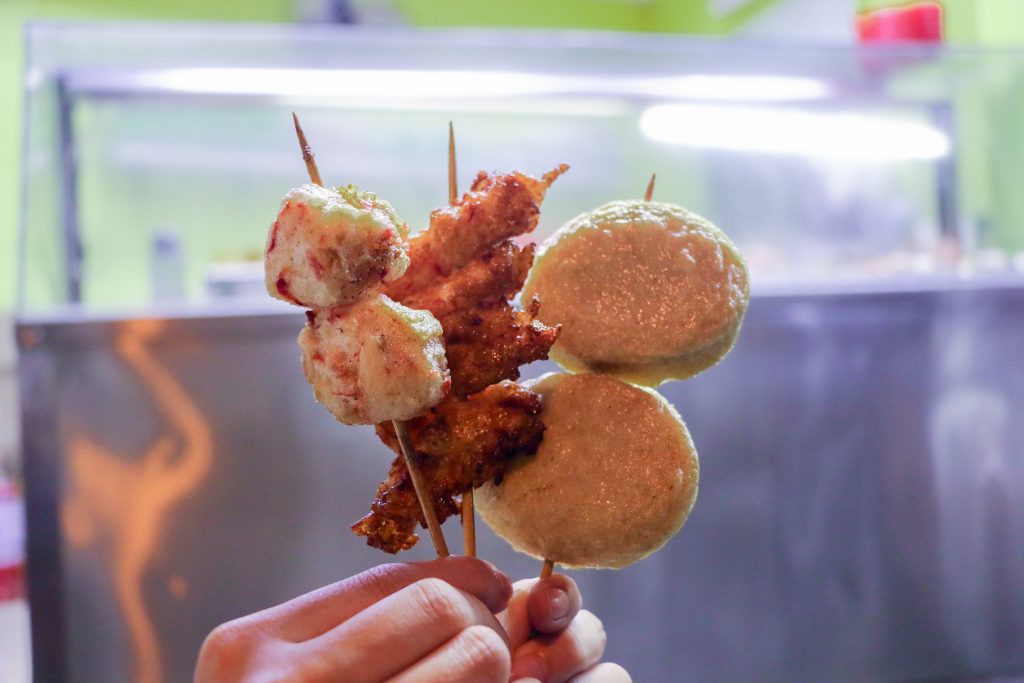 There's always room for turo-turo, and you know it. These on-stick cheap thrills are a blockbuster on taste: hot and juicy, and drizzled with tangy sauce.
Bugis
Price range: P38-P420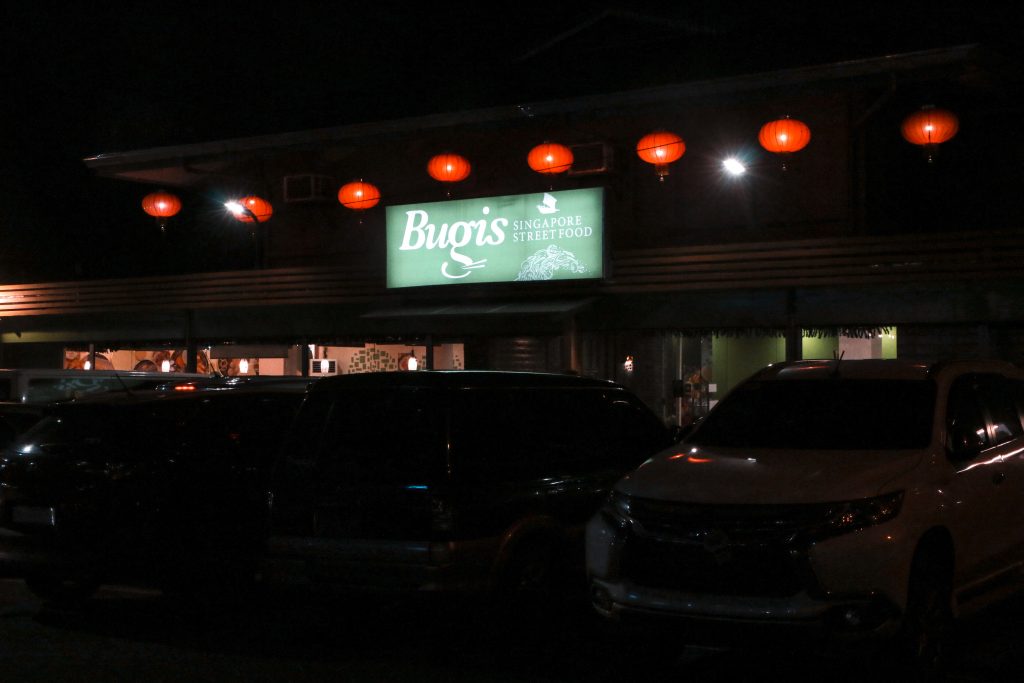 Just looking at that price range, you'll know they have an extensive menu. Listen, this is a fantastic food trip finale if there was ever one. Yes, this was inspired by Singapore's Bugis Street, and LAH. They deliver on the affordable, authentic Singaporean dining experience. There's culture and flavor to savor in every dish. Plus, they use all-natural spices instead of MSG.
Salted Egg Spareribs (P265)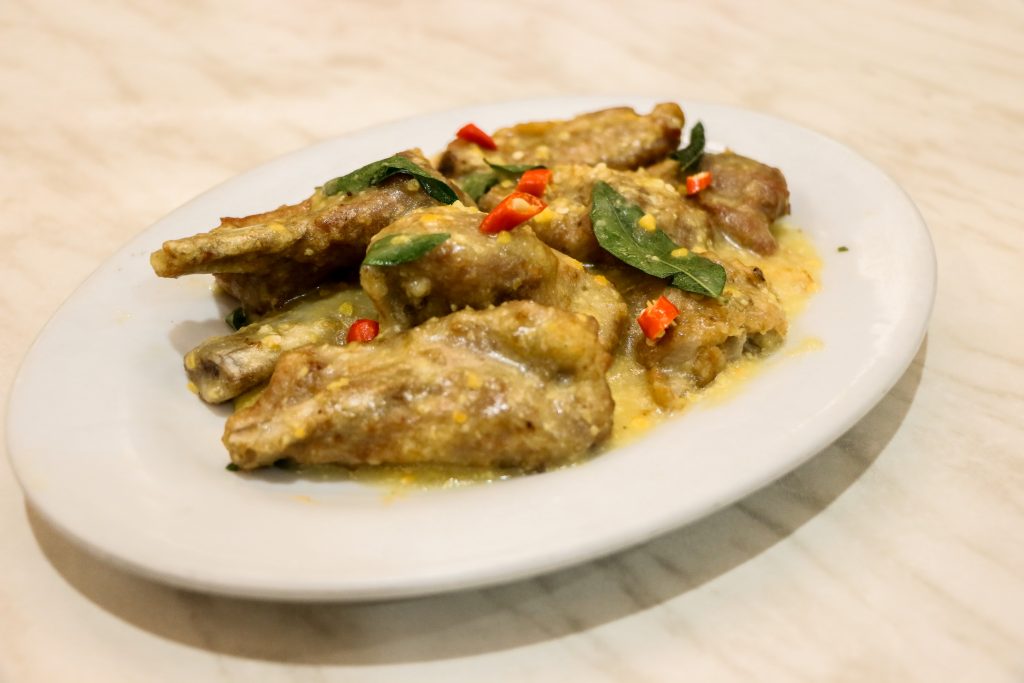 Tender meat, generously bathed in salted egg sauce (which was a little soggy, honestly).
Singapore Laksa (P250)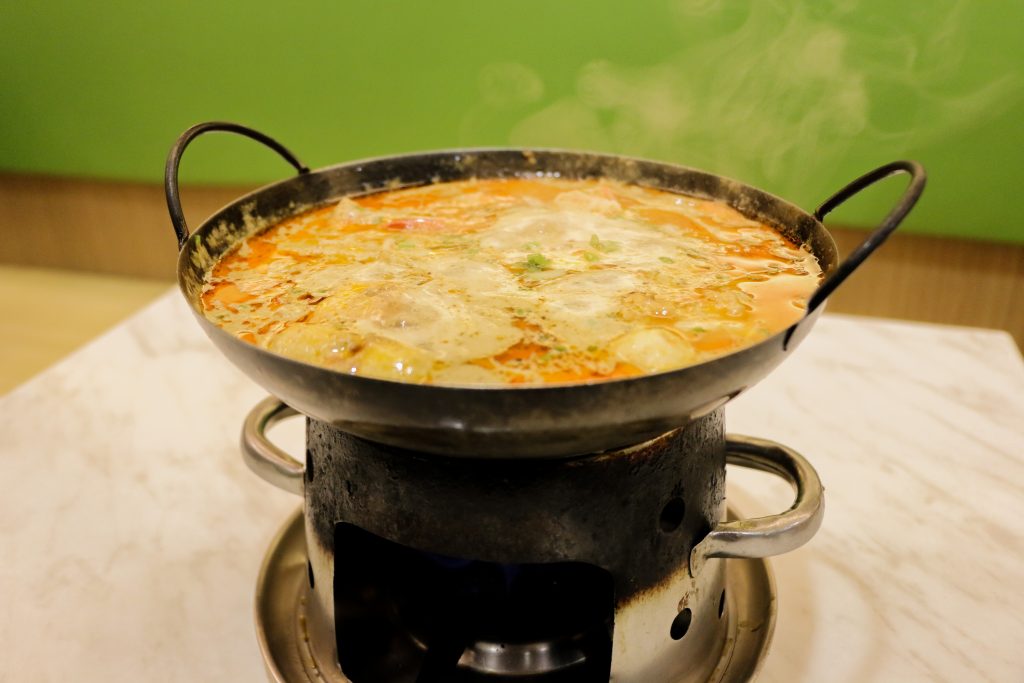 Fat noodles, eggs, shrimps, fishballs, and bean sprouts swimming in slightly spicy coconut soup. So good you'll forget you're full.
So next time you get that craving for dimsum or laksa, or maybe even a craving for something you've never tried before, Banawe is definitely a food trip to be had. 'Til next time. Chow.
~
Photos by Charles Ramento
---
Follow CLAVEL on Facebook and Instagram for news, culture, and more.
Related Posts