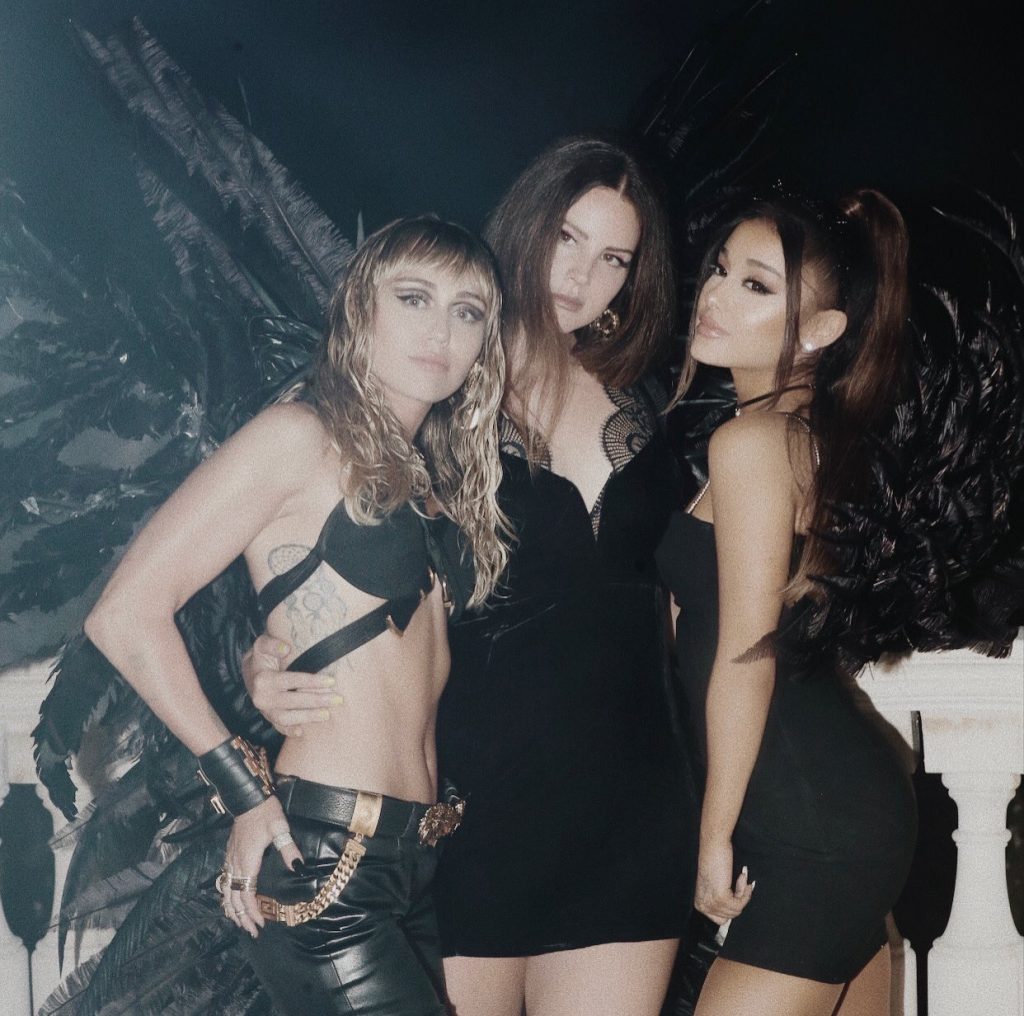 Ariana Grande, Miley Cyrus, and Lana Del Rey have released their latest collaboration entitled "Don't Call Me Angel" for the upcoming reboot of Charlie's Angels.
The song arrives with a bad-ass music video, each artist reclaiming the pet name "angel" with a clear message: they're here to kick ass.
Name a better female trio, we'll wait.
Watch the music video for 'Don't Call Me Angel' below.
Charlie's Angels stars Kristen Stewart, Naomi Scott, and Ella Balinska, and hits theaters on Nov. 15, 2019.
---
Follow CLAVEL on Facebook and Instagram for news, culture, and more.
Related Posts