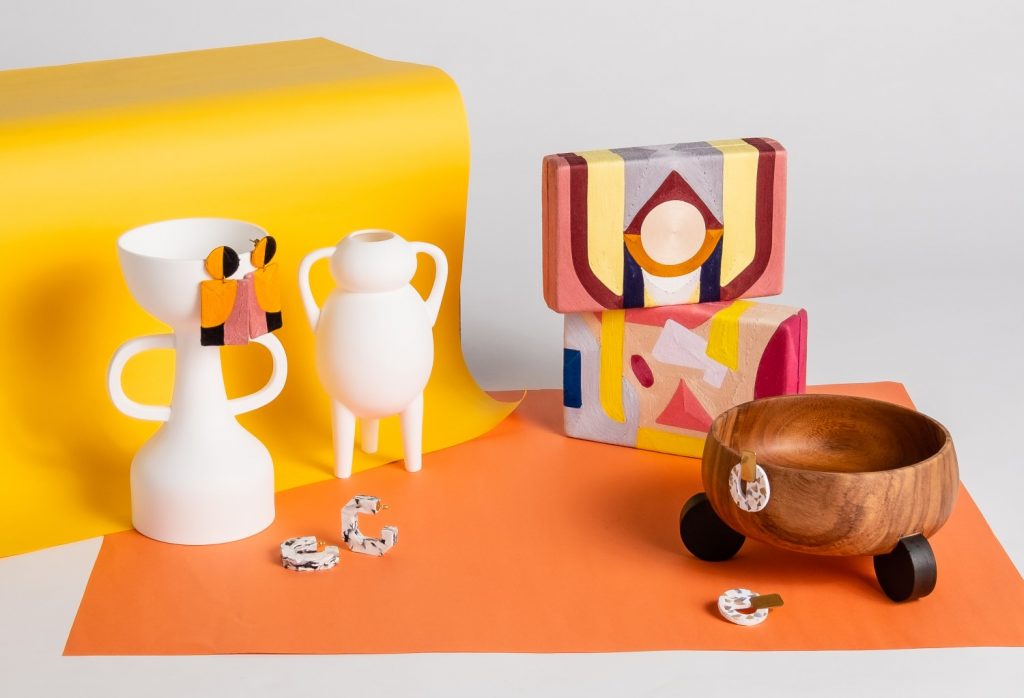 Styles come, go, and come back again. Such is true for Bauhaus, its influences evident throughout the recently held Manila FAME, the country's premier design and lifestyle exhibition.
The Bauhaus movement, which was founded by Walter Gropius in 1919, celebrates its 100th anniversary this year. With its geometric forms and use of bright colors, Bauhaus was not limited to traditional art as it made its way into architecture, furniture, product design, and typography.

And so it's no surprise that at Manila FAME, the movement is placed front and center, with various products taking these influences and combined them with Filipino elements, an homage to the Bauhaus' centennial anniversary.
The contrast of minimalist forms and eye-catching hues could be seen in various products on display. CSM's bone china vases are a great example, bringing focus to their unique abstract shapes. Meanwhile, a more simple form is utilized as a backdrop for bold lines and pops of color on the Beatriz Accessories' clutches, and Tropik Beatnik's earrings blend both interesting shape and patterns to their earrings.
Filipino inspiration is undoubtedly felt in all the collections, but Eric Sanchez's "Ethno-Bauhaus" for Tarlac-based Red Slab Pottery in particular is most evident in this, with vases stacked on top of one another in totem pole-like forms reminiscent of indigenous forms, and with Kalinga symbols and patterns embedded into terracotta.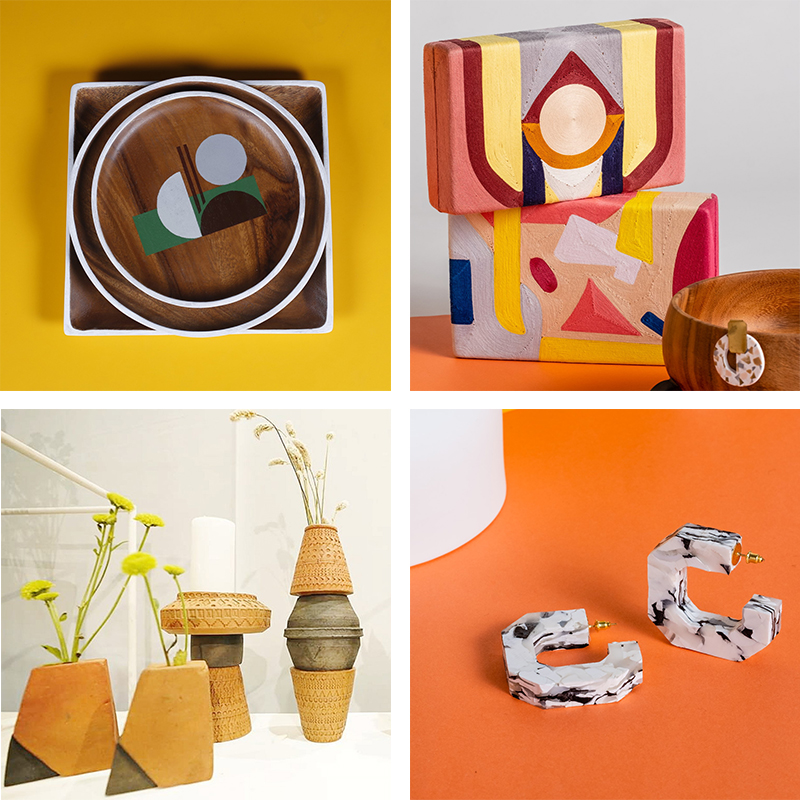 Manila FAME design consultant and industrial designer Stanley Ruiz used Bauhaus influences in his collaborations for Design Commune in April 2019, and says of the style: "With the Bauhaus, you reduce the elements of an object, so I started working with the primitives, with shapes."
With focus on equal parts functionality and style, the design influenced several innovative pieces at this year's Manila FAME. To learn more about them, you can visit manilafame.com and follow them on Facebook, Twitter, and Instagram.
Follow CLAVEL on Facebook and Instagram for news, culture, and more.