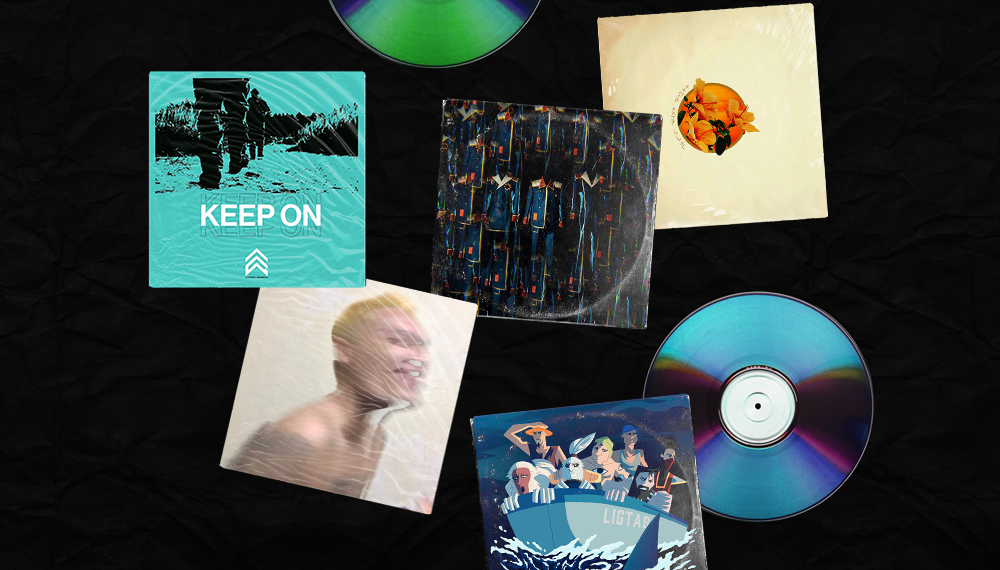 The Enhanced Community Quarantine uprooted everybody from their regular lives and into indefinite futures. Projects are mostly postponed and gatherings of any sort are not set to return anytime soon. "What the hell are we supposed to do now?", we ask while coming up with various activities to keep us going.
While the rest of us are taking this time to slow down or learn a headstand waiting for this whole nightmare to end, here are some artists who did rest and then efficiently used this time to release new music–a relaxing alternative to sulking in the stress of this all.
Months after the release of (((1))), neo-soul artist (((O))) finally drops a new song heavier than the "moondrops" from (((1))) but still with her distinct soft and eargasmic vocals entitled, 'Less than Three', that she describes as the track to initiate the shift of her creative energies from the first Sundrop to Sundrop (((2))) as part of her 12 series of albums or "sundrops".
Listen to it here:
These underground gems are far from hibernating this quarantine with an upcoming collaborative project set to release in May entitled Ligtas.
Performed by Astro, Paul Cassimir, Lexus, Rjay Ty, Mic Rahman, and DZ SVG, 'Pating sa Kadiliman' is more a reflection of the times, with themes on trusting who you work with–a warning to those who do not thread lightly at best. Shortly after (released last April 23), Ligaw features the addition of Lex Luthoor, Nuevo, and Ankhten Brown, talking about more pride in one's hustle.
Check out the tracks here:
The ECQ is more a challenge to get creative, which Assembly Generals does best. They did not only create the music but they also shot their own music video from their own homes! Just as the title suggests, this new music from the hip-hop/rap band is all about taking the blows of life with this pandemic really hitting hard, while not forgetting the ones most vulnerable.
Watch the official music video here:
Sica of Kartell'Em goes Shakespeare on us with mixtape 'Not Everything That Glitters Is Gold', an aphorism meaning not everything is what it really seems, reflected in bars like "God protect me from my friends, 'cause enemies tend to blend". With 7 tracks, Sica poetically talks about blurring separations of inner demons and others from life's mirages.
Listen to one of the tracks here:
Early this year, La Crema dropped their first-ever music available on Spotify, 'Just Dance'–just when I thought the only time I could groove to these cross-dressing boys will be in Siargao or Makati. Months following that, La Crema dropped their second single last April 17, just in time to shake all that stress away as we entered the second month of ECQ.
Listen to it here:
Shot eerily like a found-footage horror film, IV of Spades releases their new music and music video that challenges us to look from the ghosts within. Sariling Multo (Sa Panaginip) is a song for all the doubts and dreams that have haunted us for so long and a call for introspection, something we got a lot of time for right now, don't we?
Check it out here:
Even though we won't be seeing any of these acts live any sooner than the government can say, "extension", something new to groove to is quite enough for now. For musicians like them, while it is important to really protect yourself from overwork and pressure to come out productive, this time is the best time to share your music and lift spirits up as we go along.
Follow CLAVEL on Facebook and Instagram for news, culture, and more.
Related Posts