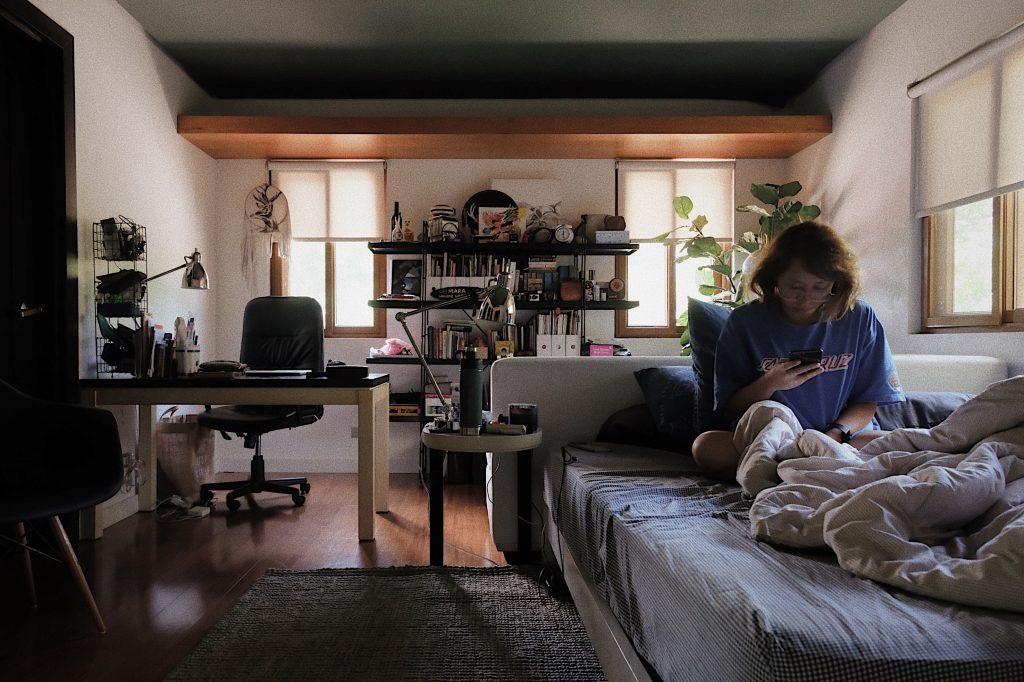 Metro Manila is now entering its third month of enhanced community quarantine, making it the third month of unease and uncertainty for many of us. This includes creatives all around the Philippines, from visual artists to musicians and everyone in between. We're checking in with a few of the country's wave-makers to see how they're holding up and what their day-to-day routines are looking like now. Normally always on the go, now they have no choice but to sit still and answer some of our questions.
This is Lockdown Sessions.
The past couple of years have undoubtedly been a busy few for interior designer Mara Manalo of Studio Mara. The mind behind spaces like Ilya, Zoo, It's Vintage, and many, many more, Mara also proves that you don't have to stick to being good at just one thing. Her talents extend to event styling and production design for various advertisements, high-fashion editorial shoots, and television show sets. Despite the non-stop work, no space she touches is ever the same as the last, leaving us wondering what's up her sleeve for the next project.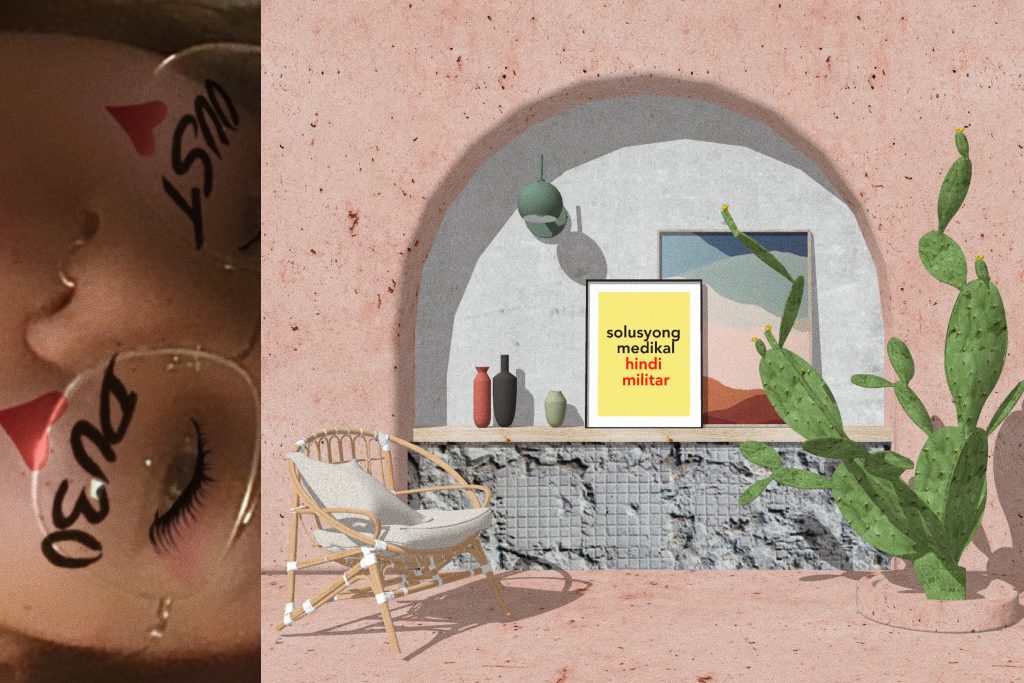 Describe a usual day for Mara Manalo before the lockdown.
Breakfast and coffee first before anything! Then, I check on my team's tasks for the day on Telegram. If I'm not out for meetings or site visits during the day, I do design work at home.
What do your days look like now under lockdown? What's been keeping you sane?
I went home to my family before the ECQ was implemented. I've been living in BGC for two years, but I would go home to Cainta every weekend. We're lucky to have a forest around our house (the forest lot is not ours but we get to enjoy the view!)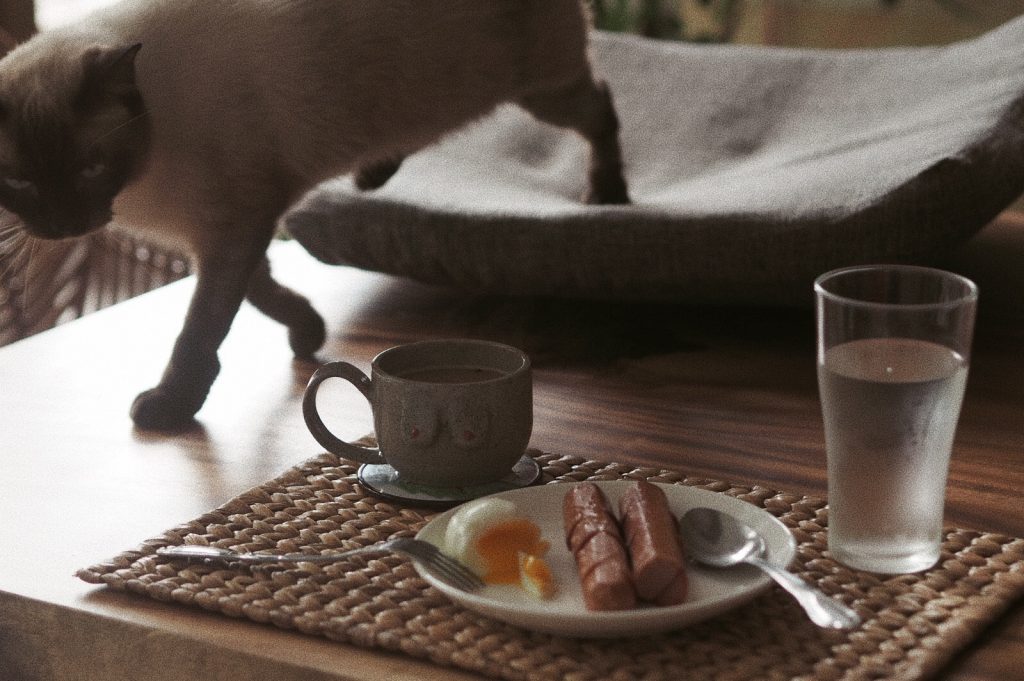 When it comes to keeping sane, I really had low self-esteem before the lockdown. I'm slowly working on it now by eating better, working out, and exploring creative activities other than design, and trying to do things I used to love when I was younger, like dancing (thanks to TikTok, haha!) It's also always good for me to sit down and take time to re-evaluate my life. I'm not a planner and I really just wing it every day, so it's always nice to assess what's happening from time to time.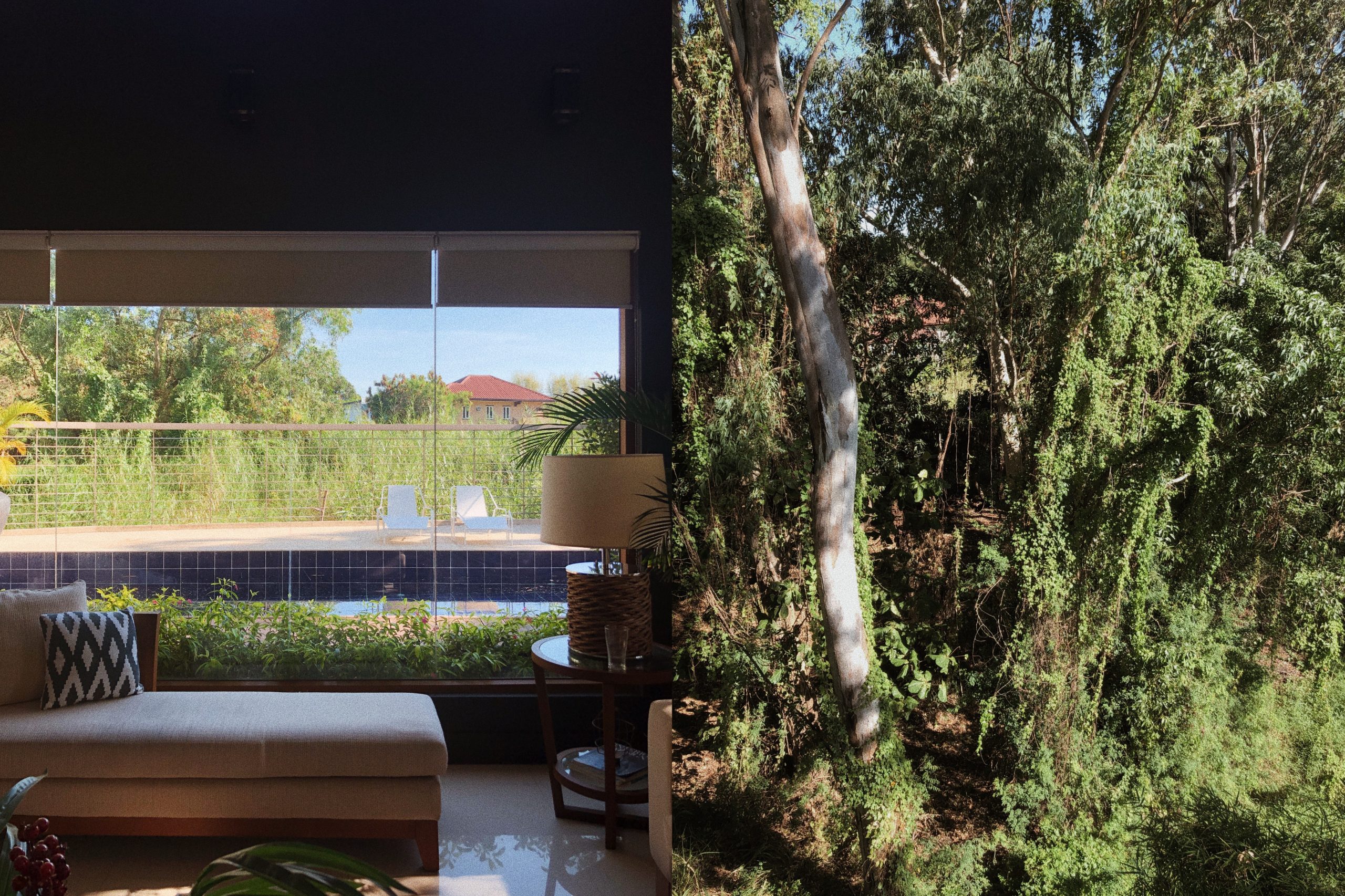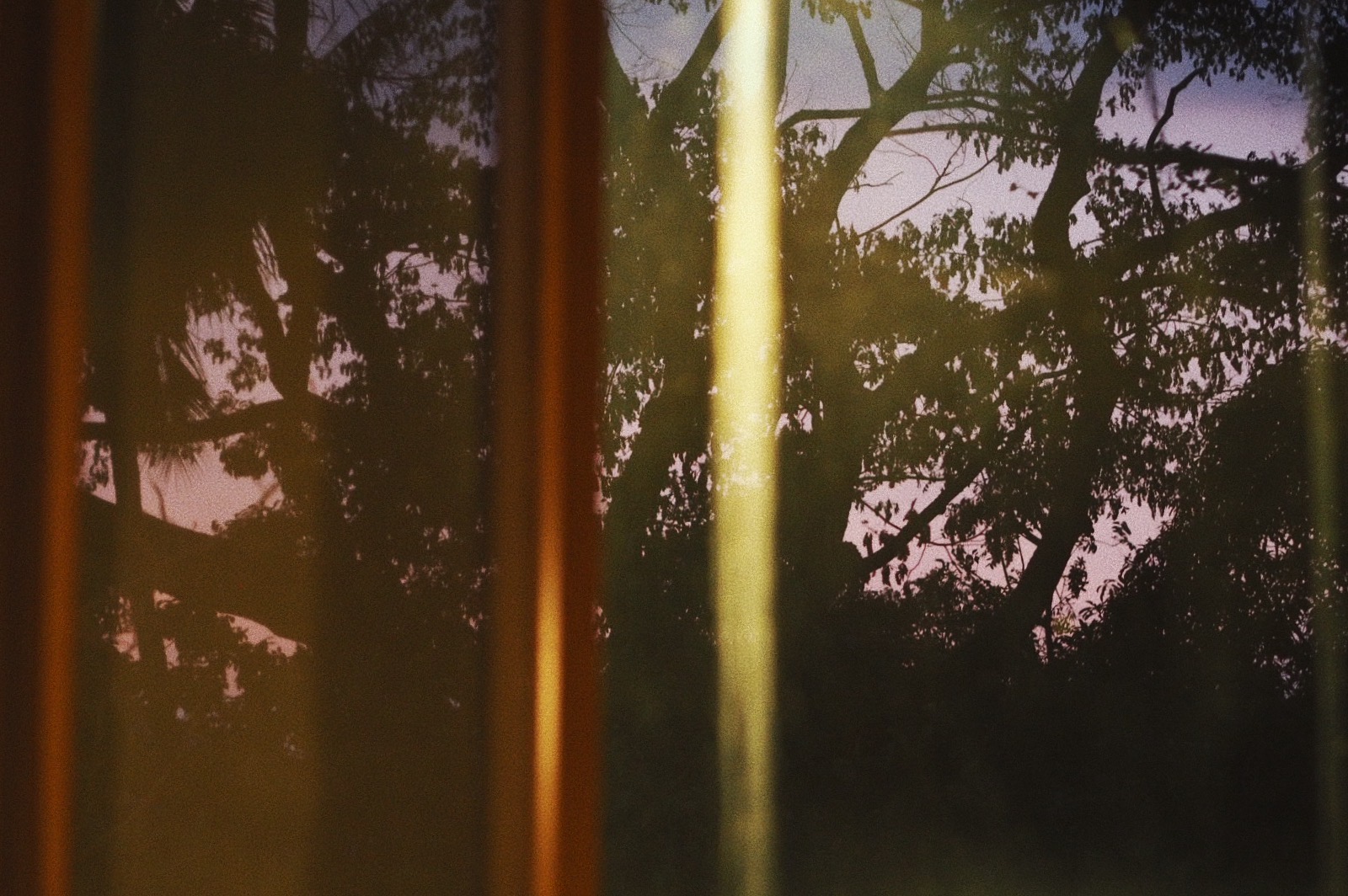 What was the last thing you did before the Luzon-wide quarantine?
Last Samgyupsalamat and coffee run! A few days before, I visited two projects that are under construction in Podium–Erik Kayser and Bird Boss. I also finished the design for a new concept in SM Aura called Liang.
What are some things you miss doing that you aren't able to now?
As much as I'm enjoying my house and time with family here in Cainta, I also miss my home in BGC. I get to spend more time with my partner, Beloi, there, and I really just miss the simple things like having meals and drinks together.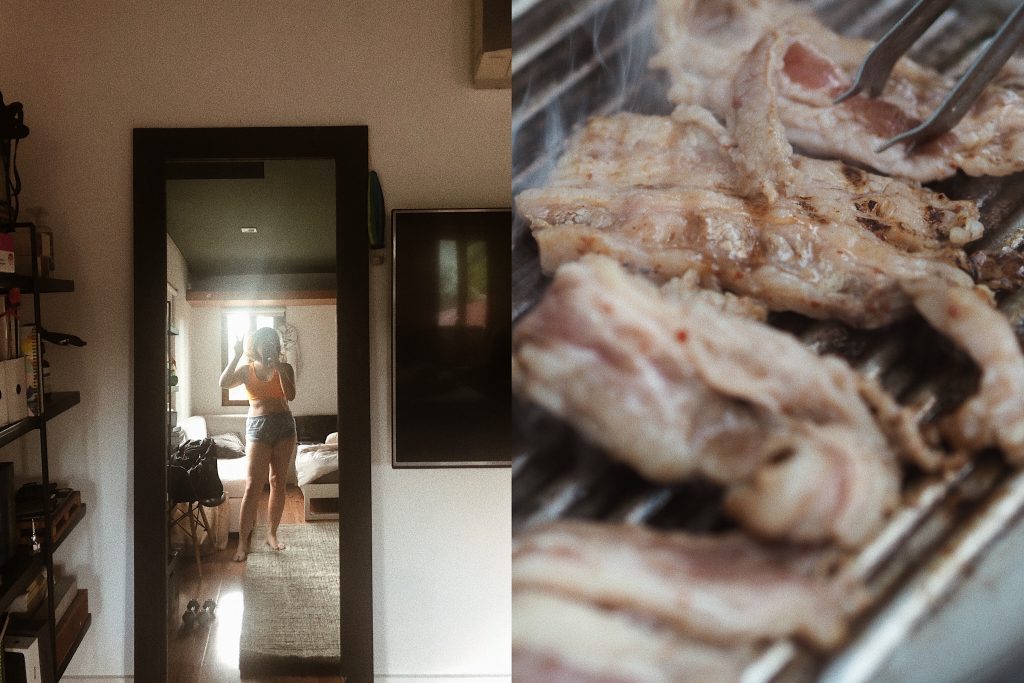 You specialize in interior design, production design, and event styling, which sounds like a handful! How did you decide to do them all instead of focusing on just one?
It is a lot, haha! I focus more on interior design than production design and events styling. The three disciplines involve designing spaces. The creative process is the same, but the design considerations and execution are different. I just didn't want to limit myself to doing one thing! Also, it's fun to apply the skills I learn from one discipline to another.
Every space that you design is always different from the other, but retains a sense of your own personal and unique flair at the same time. How do you keep your personal style consistent while still being able to change it up with every project?
I never intended to have a distinct personal style. I think it just comes off naturally because I approach design problems using the same method and reasoning. For every project, I really try my best to come up with a new concept.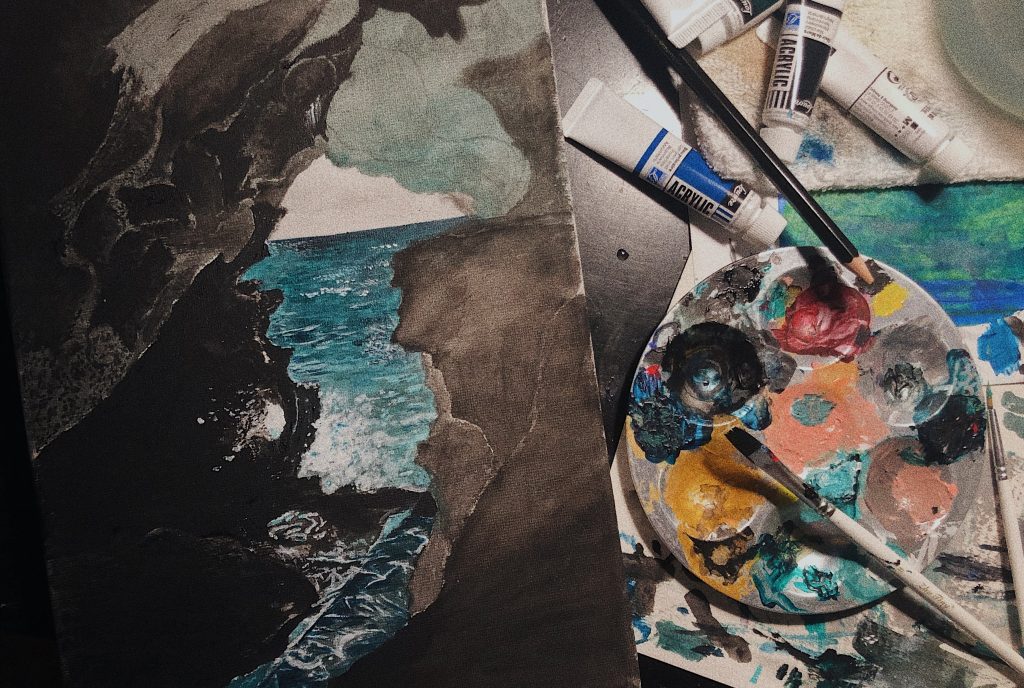 Who are some of your main design influences, both internationally and locally? Can we see any nods to them in your designs?
I just try to commit to the creative life as much as Charles and Ray Eames did. As much as possible, I avoid using references when I do design work. I expose myself to the work of other designers to see what's been done and think what else I can do. To keep my mind fresh with ideas, I follow all kinds of creatives and suppliers on Instagram, both internationally and locally like Mr. Buckley, Alexis Christodoulou, Concrete Geometric, TAYO Architecture and Design, Commonsense Studio, Midcentury Manila, and Craftsmith Guild.
What's a project that you'd love to take on but haven't had the opportunity to yet?
I have a list for that: a funeral home, karaoke place, PBB house, bank, tiny van home, and a social housing project.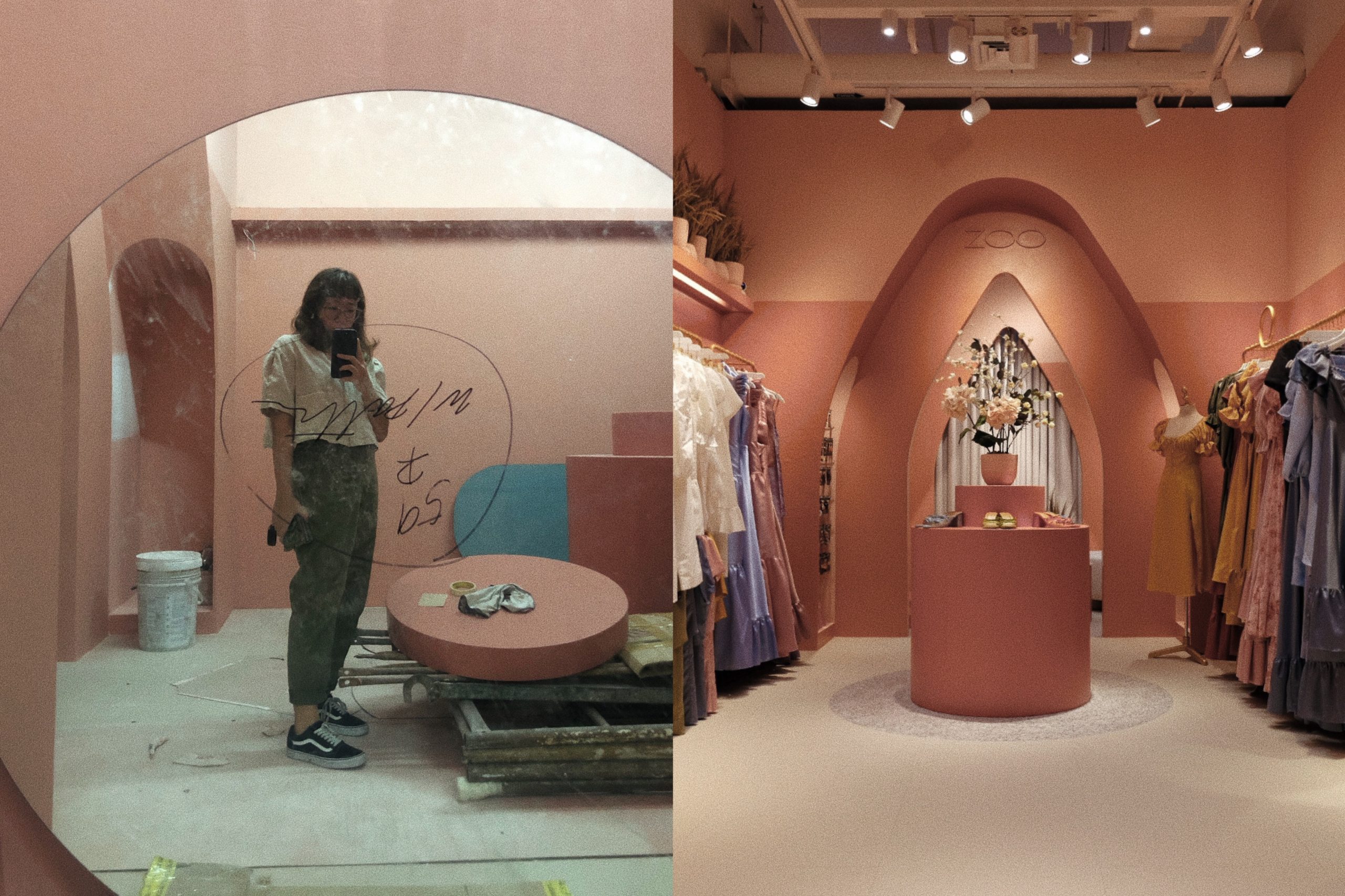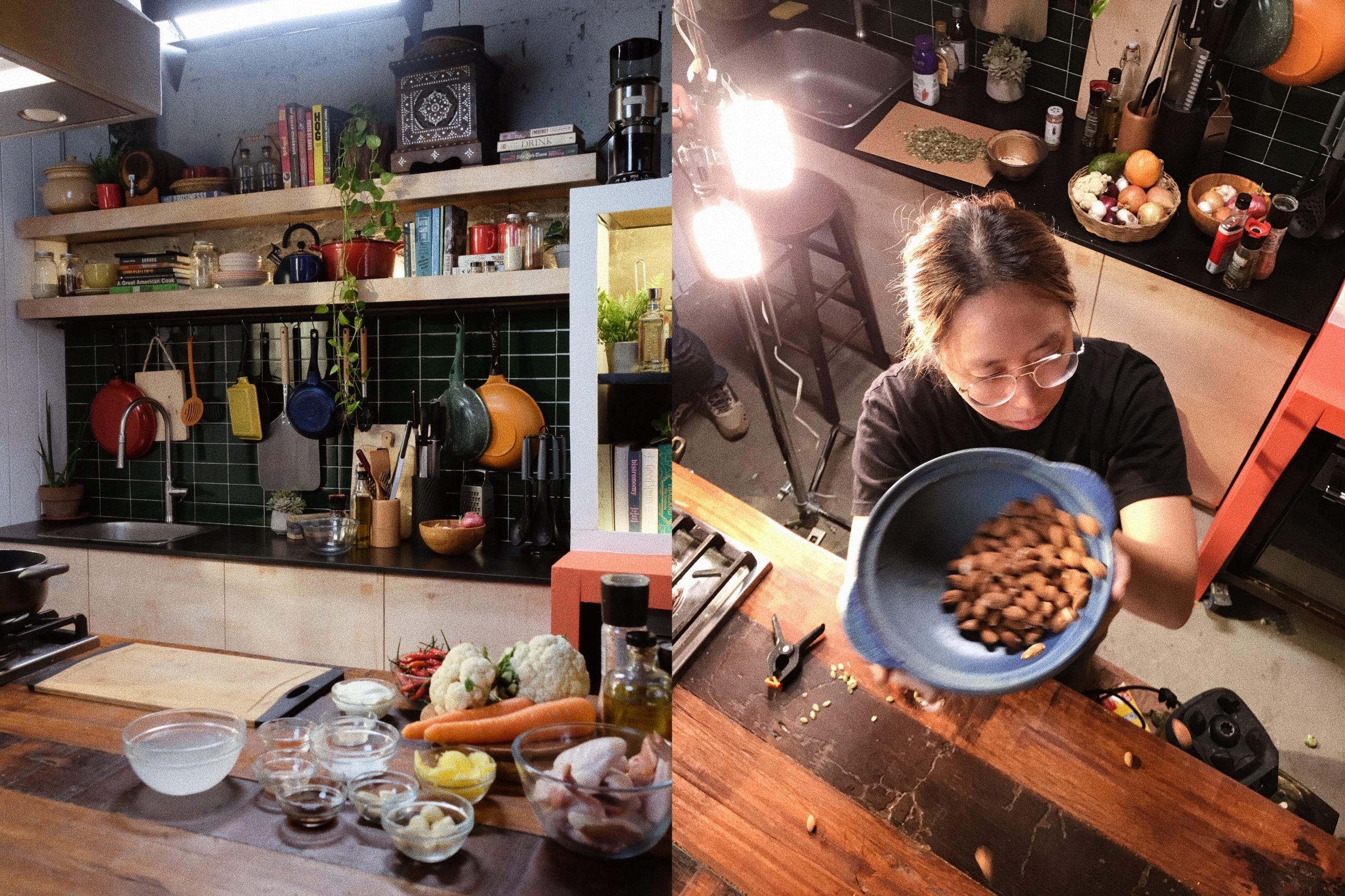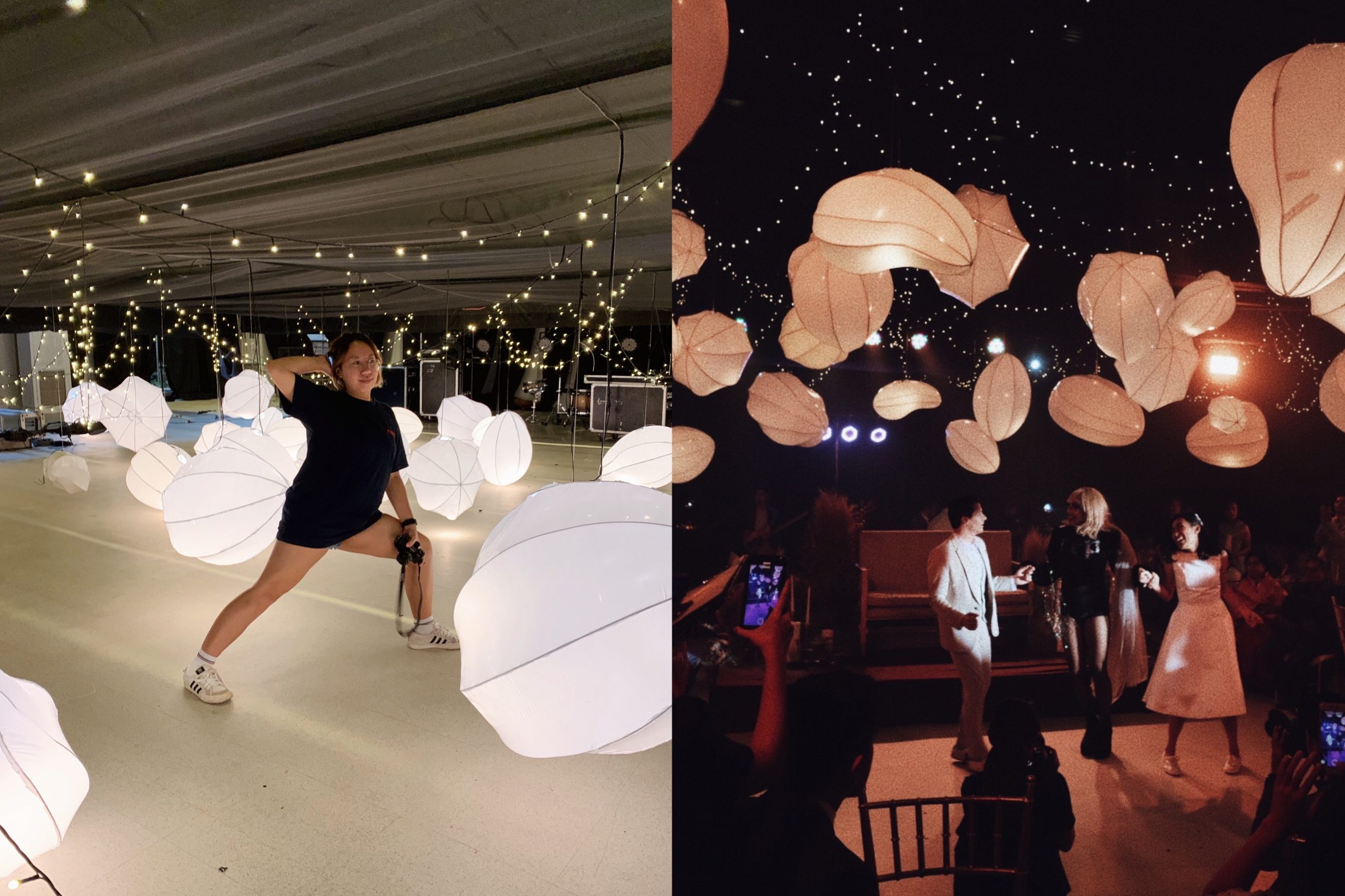 Is there any particular project you've done that you enjoyed over the rest?
The small bigasan I worked on in San Pedro, Laguna always reminds me of the true core of my practice: good design for all. With an optimal layout, proper use and combination of materials, good design can be achieved. It's something I realized early into practice. When I was thinking about which path to take, my options were to pursue masters abroad or continue doing freelance work. So I really gave it a thought as to what kind of designer I wanted to be.
It is idealistic, but I really think that one simple and easy way to make the Philippines more beautiful is by improving small stores, road signages, and more! So I pursued my own design practice. 

Mara Manalo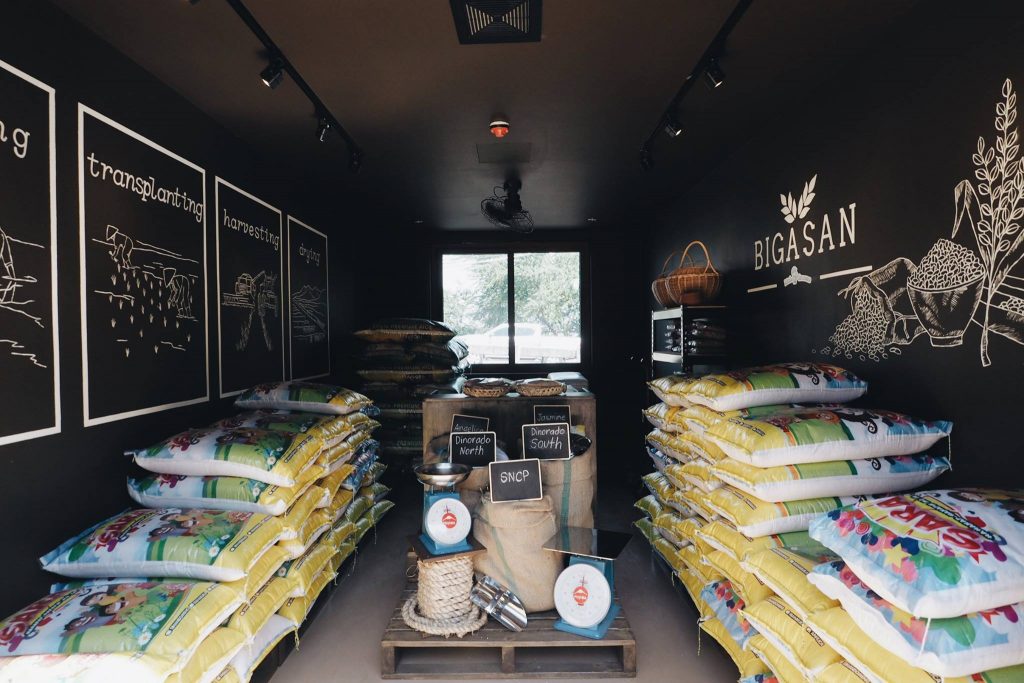 I worked on different concepts in SAX Terminal, the compound where the bigasan is. My friend recommended me to the owner, who wanted the people of San Pedro to have access to well-designed spaces without spending as much. I also worked on the concepts for Kapiterya, a karinderya inspired restaurant, Pedritos, a whisky & cigar bar, Jose's, a barbershop, and Hacienda Brew, a cafe, which are all Filipino-themed. SAX (Kapiterya and Bigasan) was nominated for People's Choice Award at NCAA's Haligi ng Dangal Awards 2018.
Now, most of my works are commercial projects. My clients are from the private sector, but my works could be experienced more by the public as compared to doing residential work. I'm still figuring out how to reach more people and my end goal, but it's nice to learn through the journey!
How has the quarantine affected your work and how you work?
This time is very confusing, but I didn't have a great relationship with work even before the quarantine. Studio Mara is a small team of five. I will always be grateful for my team, but I confess that I'm still overworked. I've developed habits that are not healthy for me like not sleeping properly, finding eating a waste of time, and dreading every single day. I've lost my hobbies through the years since my life revolved around work. Don't get me wrong, I really love what I'm doing but I think at some point, we really need to have boundaries.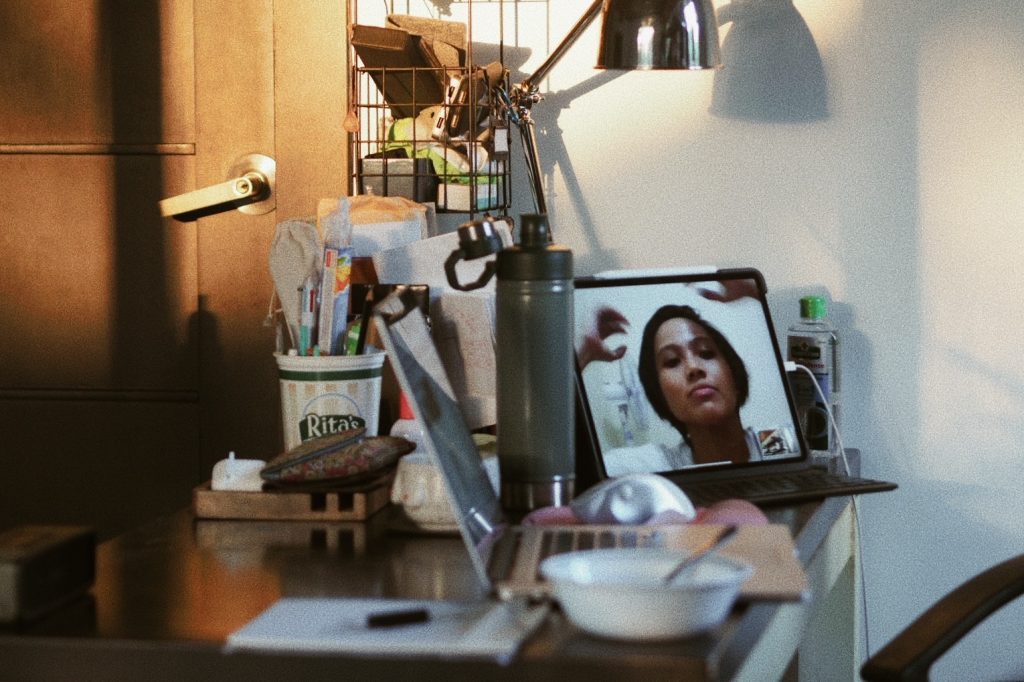 On a personal level, I've found some good through the quarantine because this is the only time I've slowed down or had days without thinking of work (AT ALL) in a while. On normal days, I would get texts even past midnight because we have construction projects that only work at night, and sometimes, I need to be there too. I also still have to manage my team even when I'm away on long vacations because a huge chunk of the work still depends on me so the pressure to constantly work is there.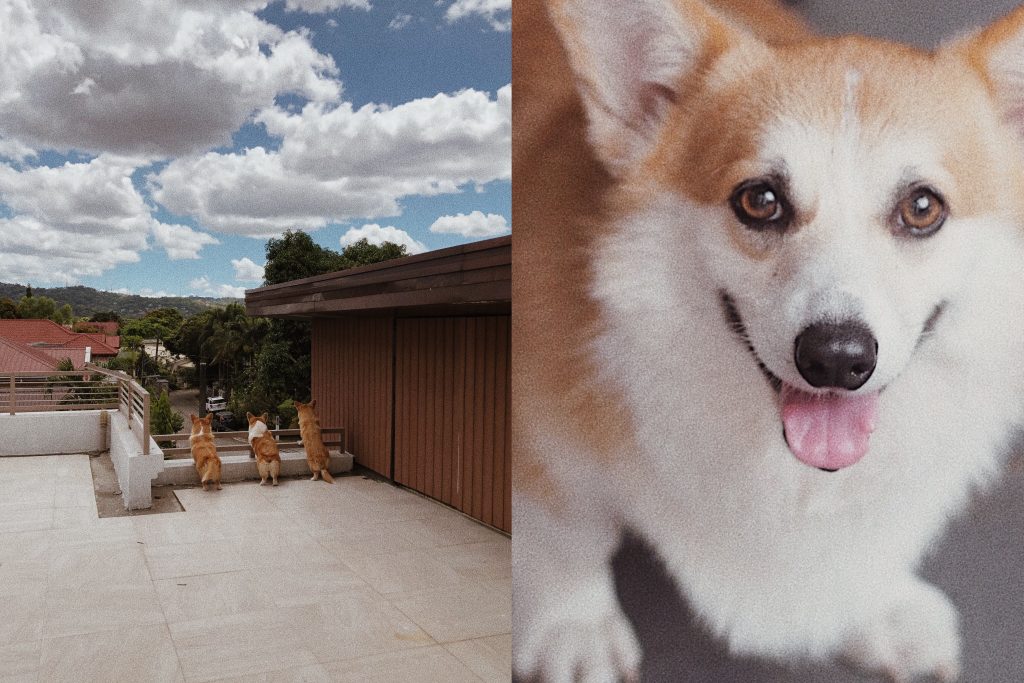 On the other hand, I'm an empath, so this situation really makes me anxious. We've always had a work from home set-up but this time is still different. At the beginning, I found it ridiculous that we still had to work despite what's happening–people are starving and dying! Imagine having to work on a luxurious residential unit while feeling helpless that you can only do so much for other people. I didn't want to put pressure on my team since I know how hard it is to do creative work when you're not in a good state mentally. It's also just starting to hit me how social distancing directly hits our projects, especially since we mostly work on commercial spaces.
It makes me think about the future of interior design: how does ID contribute to society, how can we reach more people, and is it even relevant at all? 

Mara Manalo
What can we expect from you once this lockdown is over?
To be the same designer, but with better mental health. I finally tried counseling and had a session with a psychiatrist while under quarantine. I consider it a big step in addressing my mental health. I'm really just trying my best to slow down and internalize everything that's happening with my life. Hopefully, it will teach me a thing or two on what life should be after the quarantine.
In terms of my projects, hopefully Erik Kayser and Bird Boss open soon. Please support when you get the chance!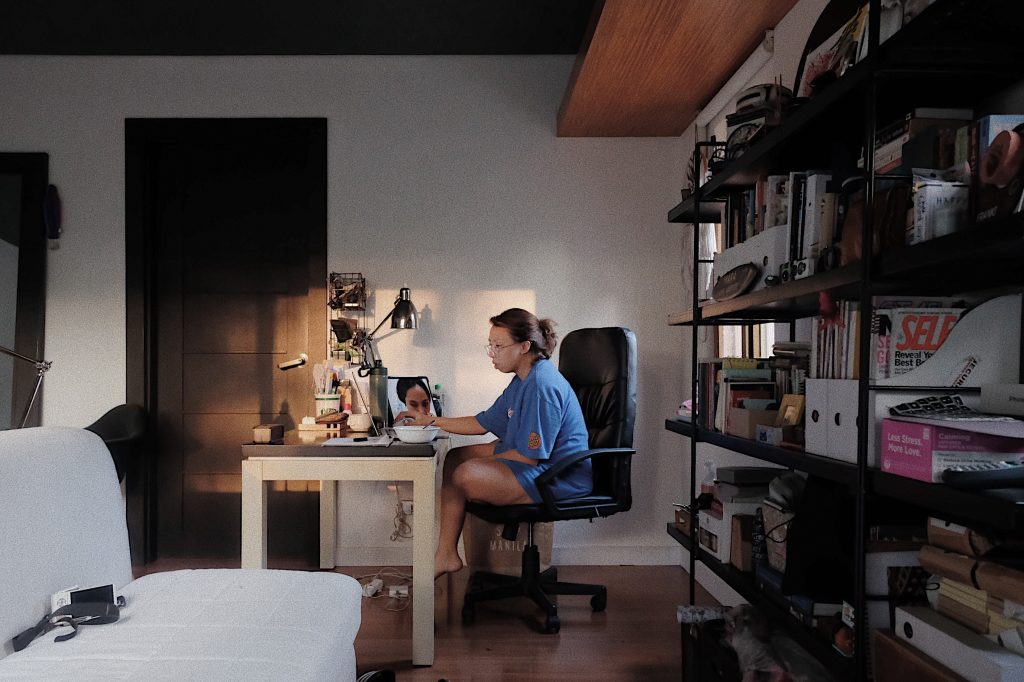 Do you have any words of advice for anyone out there looking for ways to take care of their own mental health right now?
Listen to what your body needs. If you need to slow down, take this opportunity to do it. It's a privilege that you can, so don't take it for granted. If you don't feel like doing anything, then that's okay. Don't force yourself to be productive. If you feel like learning a new skill, then pour your heart into it. There are a lot of free materials online for all kinds of skills. Do whatever you need to help yourself.
Photos provided by Mara Manalo
Follow CLAVEL on Facebook and Instagram for news, culture, and more.
Related Posts