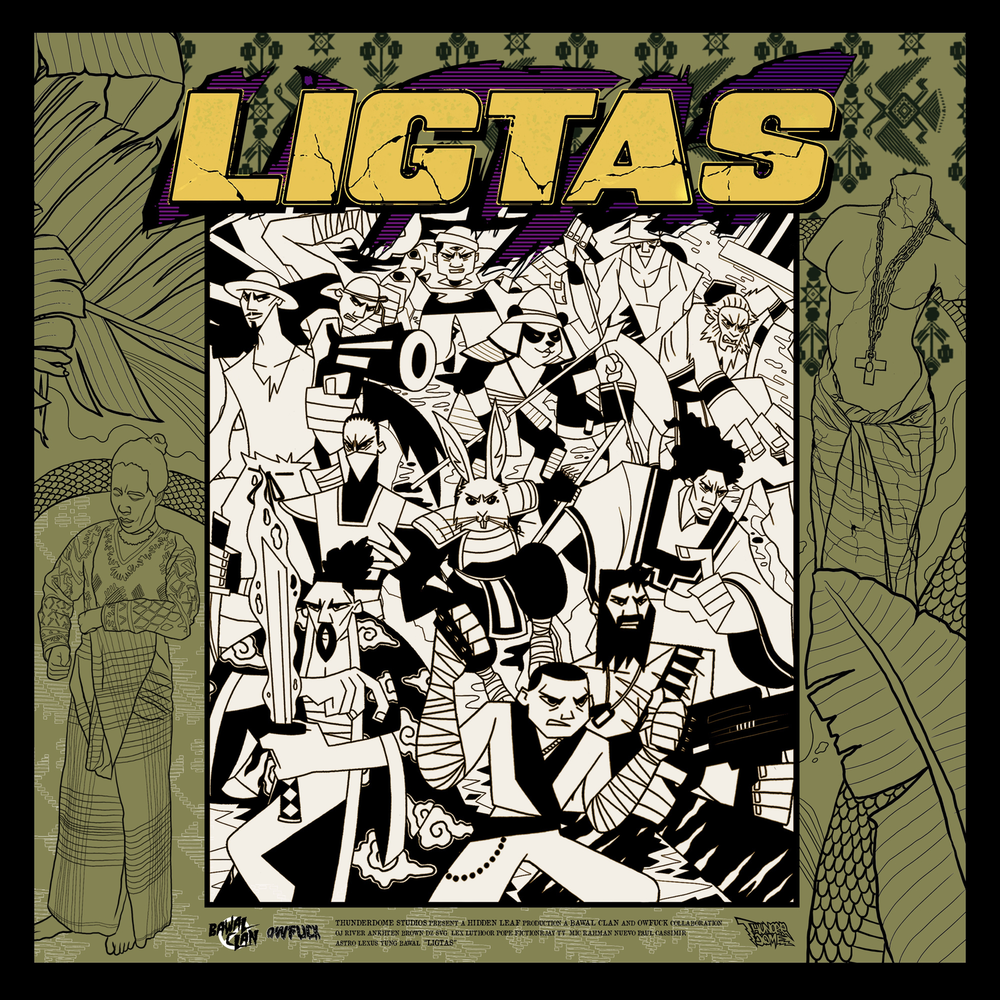 After sparking buzz in the hip-hop community last month with consecutive releases of singles "Pating Sa Kadiliman," "Ligaw," and "Heist," Bawal Clan and Owfuck finally drop their highly anticipated collaboration, Ligtas.
The seven-track album, which was produced by Hidden Leaf Soundsystem duo Pope Fiction and Yung Bawal, was actually an unplanned release. "Astig nga, di naman pinagplanuhan talaga na gumawa ng mixtape," says Owfuck's Astro. "Dapat one track lang, kaso nagkatuwaan at napagusapan gumawa [na] ng mixtape."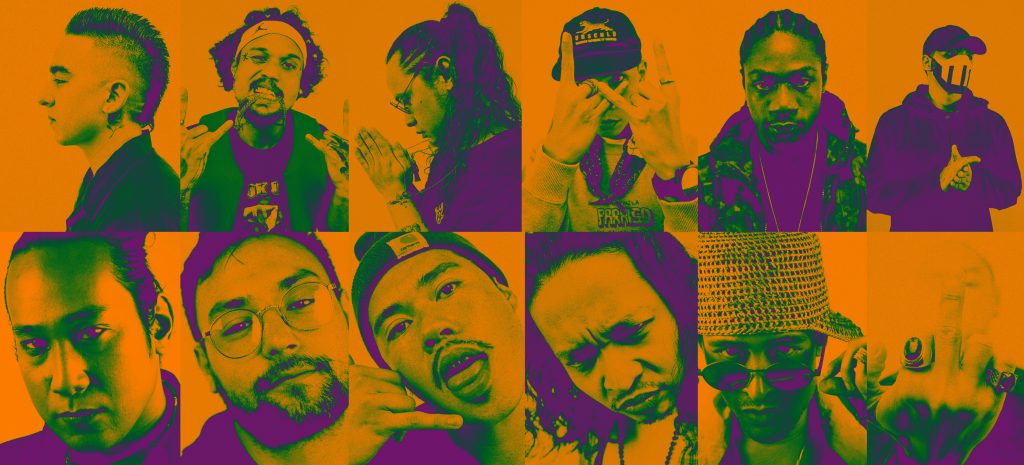 On the production of the album, Pope Fiction shares, ""The process of creating the beats was organic. Yung Bawal and I would sit down usually just looking for loops, keeping in mind the artists individual styles so we can properly showcase their skills. Sometimes, we would have one of them in the studio while we were making the beats and they would immediately pick from there."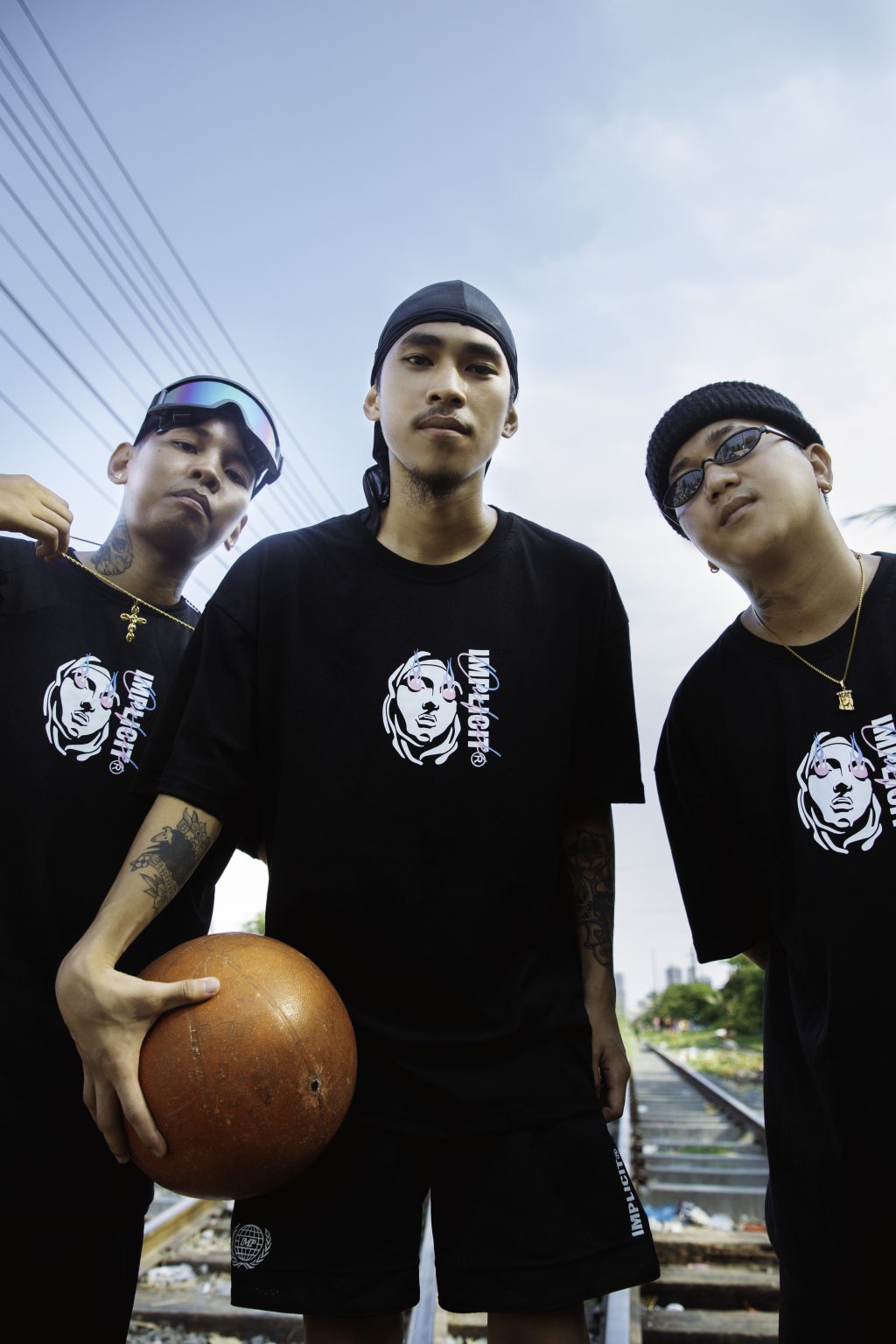 "The whole vibe of the project is about collaborating and working together towards a common goal, overcoming whatever obstacles you come across and just getting that bag," explains Lex Luthoor from Bawal Clan.
"We really just bounced off each other's energy and kept building as much as we wanted to," adds Bawal Clan's Rjay Ty. "The album is a reflection of both camps' energies combined. Each artist and producer involved approached this from a different angle but still meshed seamlessly. Everyone tossed in a flavor of their own to create an ear appetizing platter, served with the perfect blend of bars, beats, and grit."
"The album is meant to be played, enjoyed, digested and looped. Hopefully, it helps you with whatever it is that you're going through."


Rjay Ty
Bawal Clan and Owfuck's collaboration album, Ligtas, is now available on various streaming platforms worldwide. Check it out on Spotify below.
Follow CLAVEL on Facebook and Instagram for news, culture, and more.