Whether or not I'm getting paid to do this, I would still be doing it. 
Distort Monsters boldly remarks during our interview with him – expressing his conviction to pursue art full-time which, like most artists, was against his parents' will. Distort Monsters made his way from sticker slaps to galleries in what we consider a gruelling but fulfilling process of putting yourself out there while staying true to the thing he values as an artist – authenticity.
Skateboarding became his gateway to the scene when he picked up a board at around 7th grade. Later he found himself immersed in other subcultures that entwined skateboarding like graffiti and punk music. These three subcultures exist in symbiosis where the same people either write and play, skate and play, skate and write or do all three. These became Distort Monsters' holy trinity which is evident in his body of work with his earlier drawings reminding you of zero skateboards, his murals with monsters who ride, write and mosh and several references to punk rock albums.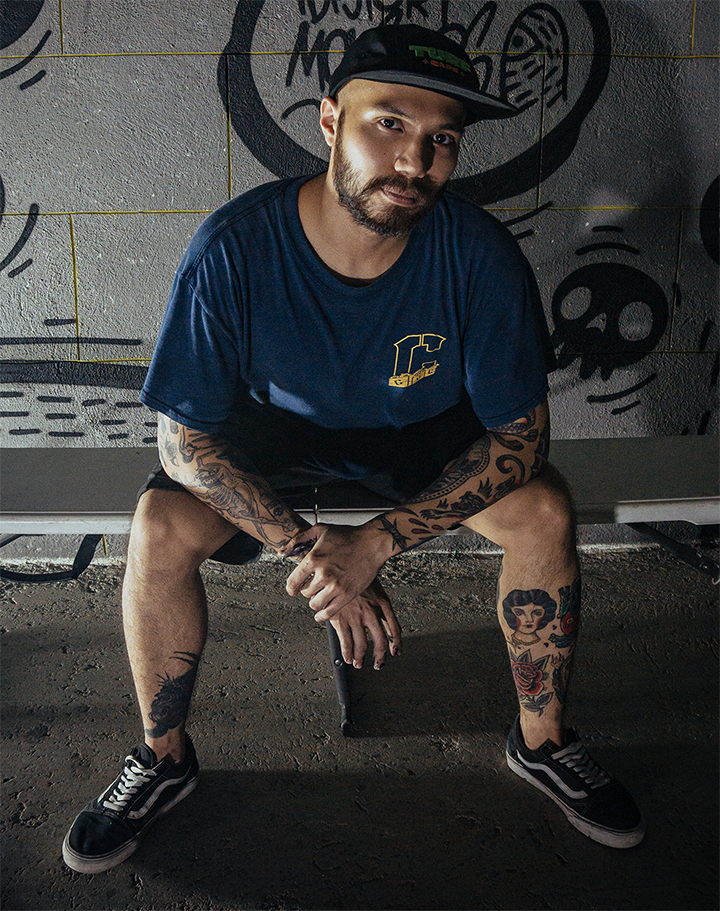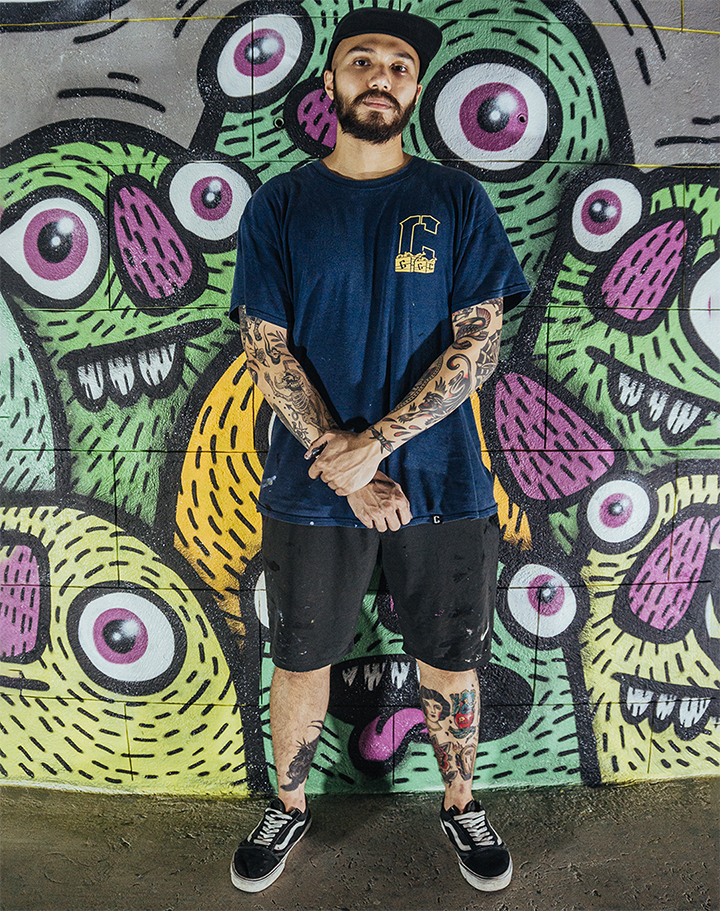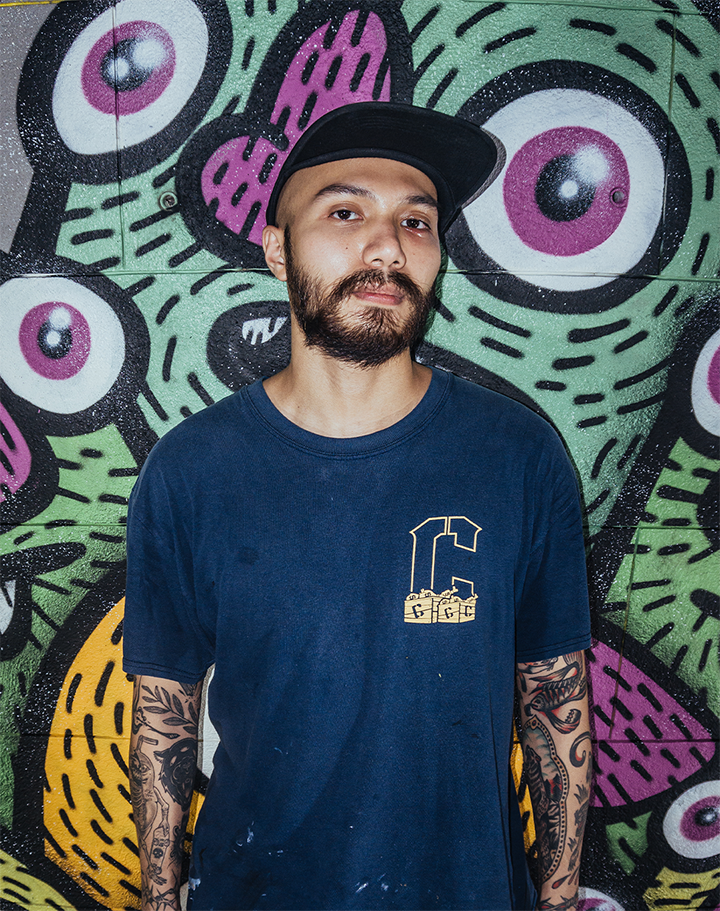 With a career as sailing as his, hitting rock bottom did not escape Distort Monsters – even after 10 years since he first picked up a can. Right before his solo exhibition entitled Monsterman, Distort Monsters was going through a truck load of financial problems and anxieties that almost crippled him. A death-ground phase in his career where he needed to find a way to fund his show while still supporting his family, from having to deal with rental and hospital bills, to art supply expenses, he knew this was his make or break moment. 
Luck as you would regard it, He got a project big enough to fund the show and pay the bills. The catch? He had to power through sickness himself to try and finish this project on time so he can survive as an artist.
SPOILER ALERT! He got to finish it. Distort Monsters poured himself into his solo show, a show that summarised his personal narrative of over a decade of committing to art. The outpour of support from friends who showed him his discarded drawings that they kept through the years was just one, Monsterman also sold out during the first day.
Admitting to be someone who sees things at the minute, consequential details of things, seeing the fruits of his labour, seeing himself achieve the things he set out to do, seeing that his commitment to this career allowed him to be along the roster of his mentors –  this Macro level view of his growth reassured Distort Monsters that he is on a path up.
"Pag nasa baba ka na wala ka ng ibaba eh, ang daan na lang pataas"
Distort Monsters' work, the monsters he described in an epiphanic moment to be the monsters in his head, has been showcased in a lot of platforms you can imagine, streets and pathways, air circulators, toys, coasters, hostel lockers, benches and liniment packaging. With his dedication to pursue art full-time without any back-up plan to support him if all else fails, Distort Monsters continually explores opportunities for his work.
The next step? Going out of this world and into the metaverse.
Getting into Non-Fungible Token or NFT just made sense for Distort Monsters who was already exposed to cryptocurrency back when he kept a day job. He also iterated how it made sense for him now than when it did hit a boom in 2019 as he got to see more communities that he liked, and have seen what more it could offer other than the hype that hugely surrounded it.
A lot of proposals started to pour onto him as people often regarded his work to be perfect for the platform as Profile Pictures or PFP grew popular. He turned down most of it as they seem unfit for his vision as an artist. True to his D-I-Y roots that is prevailed among the punk music scene, Distort Monsters created his own project, together with his friend Paolo Narciso – Monster Mayhem.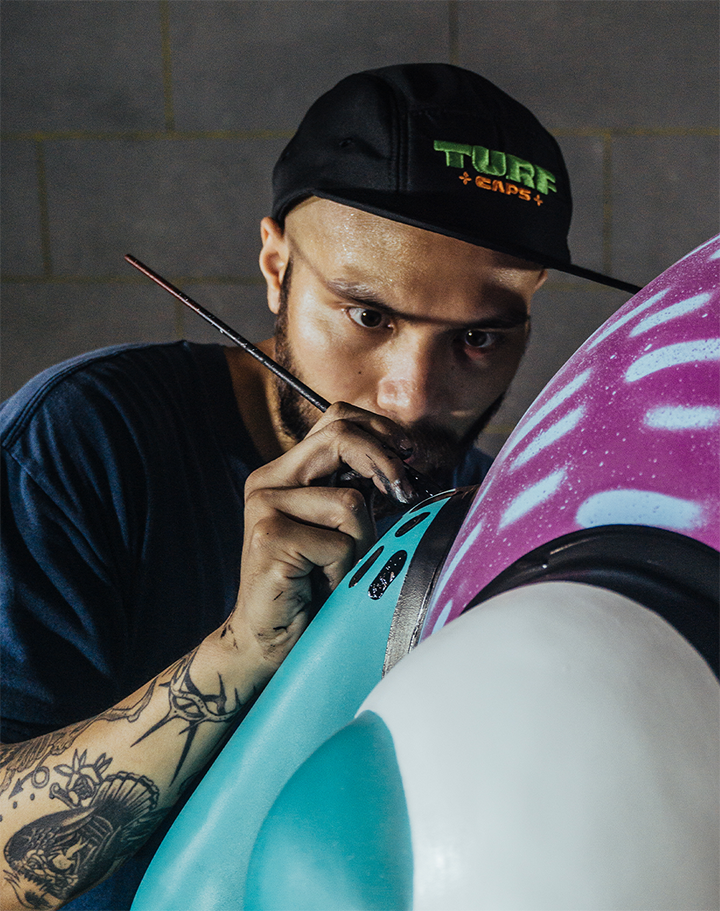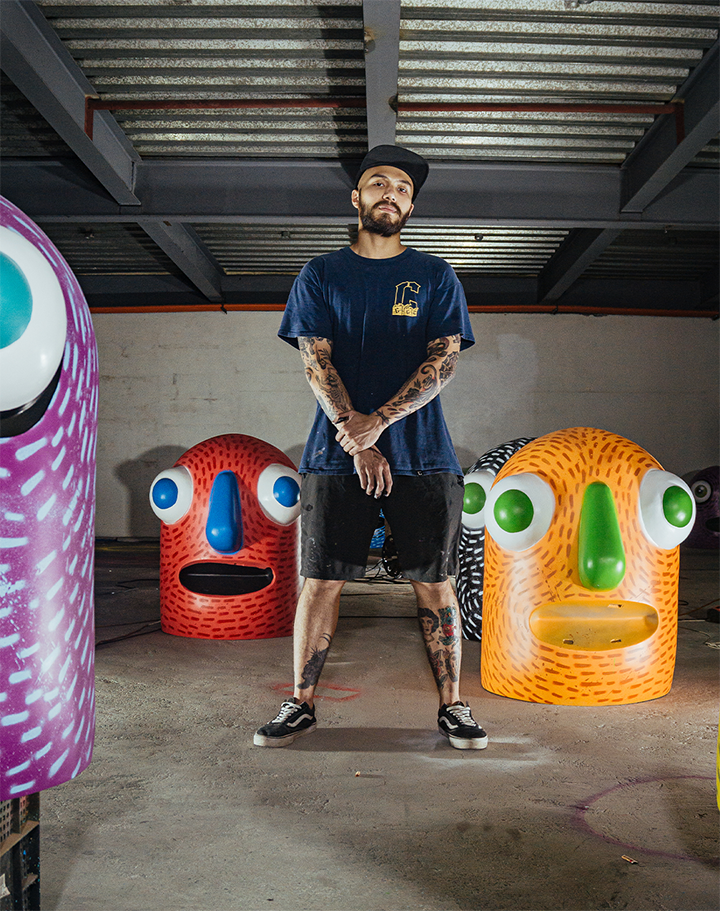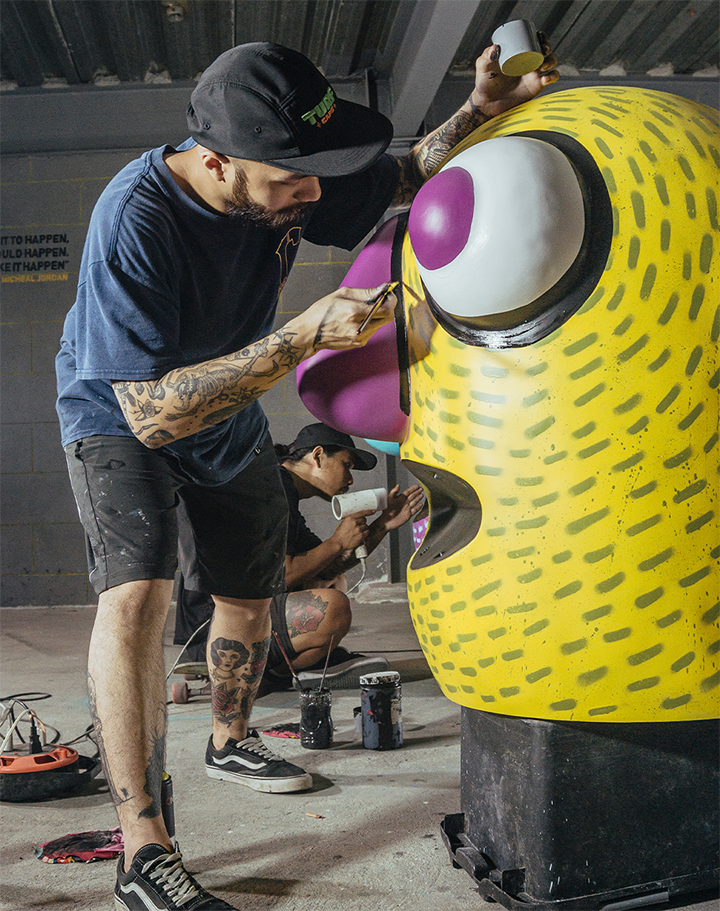 "Monster Mayhem is an extension of my work as Distort Monsters, and is a way to bridge street art into the digital space and back to the people."
The first drop consisted of over 2000 One-of-a-kind monsters assembled through a set of traits. This is possible by designing different recognizable Distort Monsters body parts individually, assigning percentages to each of the traits and letting the algorithm generate unique monsters. 
This is what Distort Monsters enjoys the most, while he may have designed the traits, the end product is always a surprise, something that reminds him of toy mystery boxes where you'll never know what you're going to get.
In building Monster Mayhem, they wanted to address the concern of finding environmentally friendly platforms and the stigma around NFT where people regard it as just an overpriced JPEG. 
Distort explains that they consciously decided on Solana Network because of the company's commitment to the environment and for the latter, they focused on the utilities and the tangible benefits of holding a Monster Mayhem.
Ideally you want to think that Art appreciation is the only one guiding your buying choices when it comes to art collection. But as the space of NFT grows, art alone is no longer enough to guide a project. Utilities are what moves a project forward. Utilities are what they call exclusive benefits that a holder of an NFT receives, it could be exclusive access to restaurants, events, merchandise, and most especially communities. 
While flipping NFT becoming a reality in the metaverse, with Monster Mayhem, Distort Monsters envisions that the value he's bringing the holders would make them want to keep it for themselves forever. 
The wave 2 of Monster Mayhem, Monsters in Space is coming this April 27 featuring his works and several collaborators. Token holders get several perks or shall we say utilities, including access and discounts to exclusive Distort Monsters merchandise, art toys, physical paintings, and entry to gallery exhibits. 
This April 24, he is set to have an Art in the Park exhibition where people who will buy the prints will also hold their own Monster Mayhem token.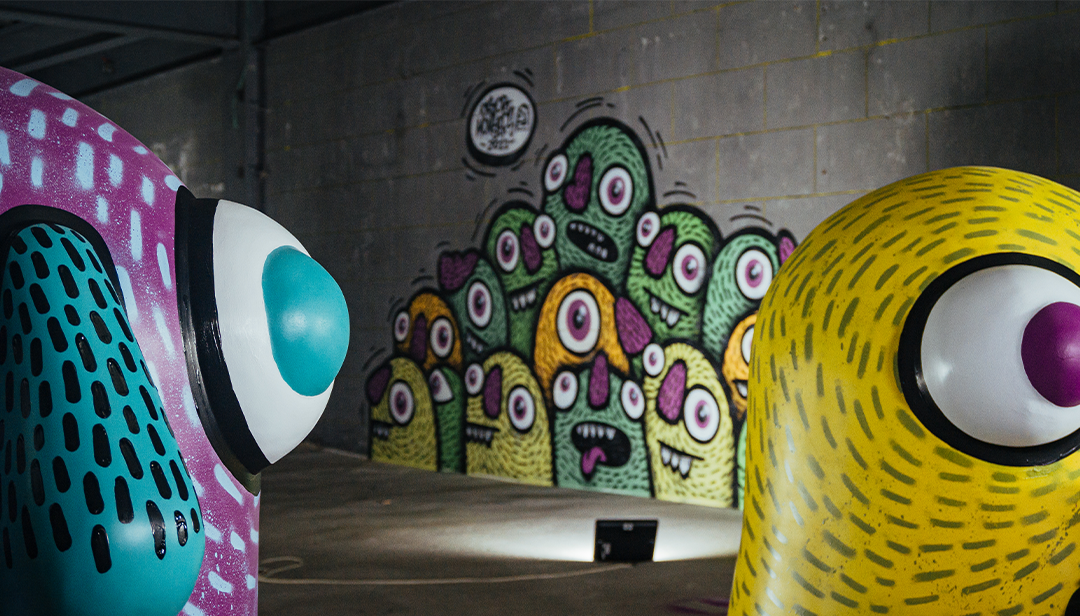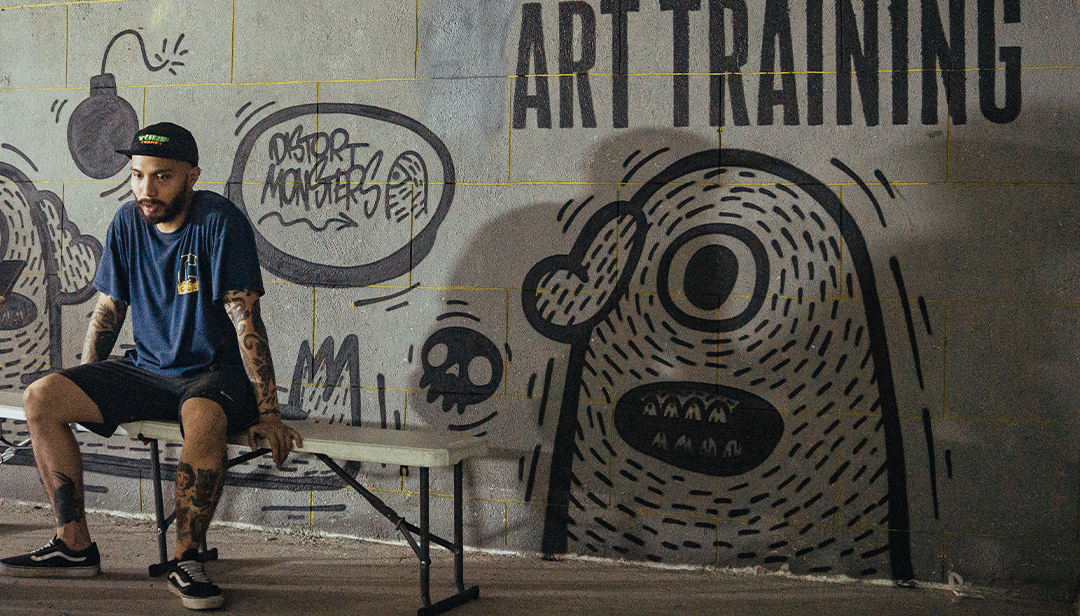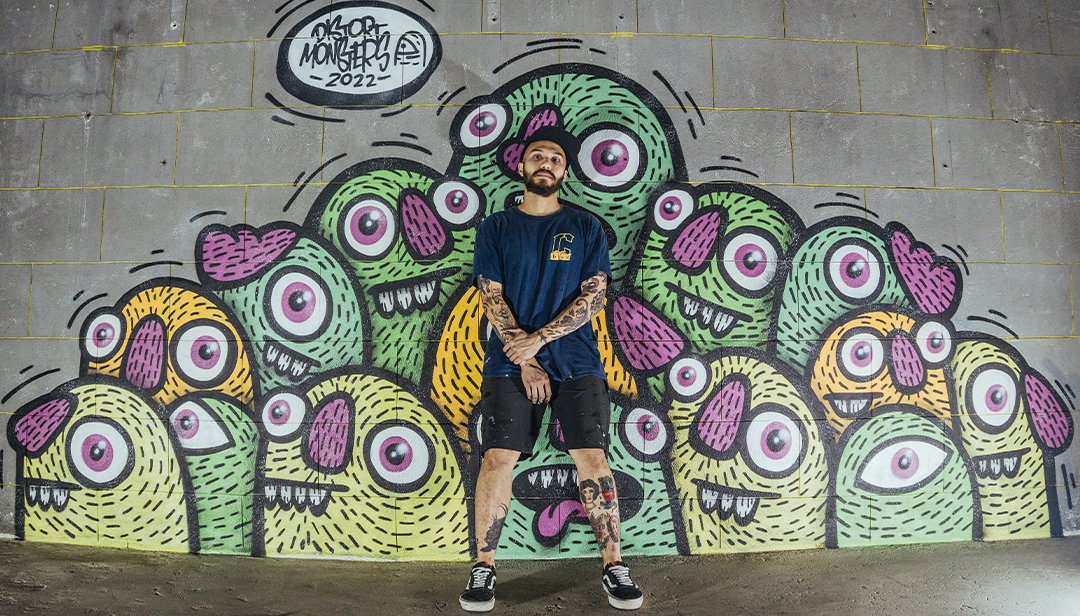 "A lot of artists would use acrylic, oil, and spray to create their work. I consider NFT to be just another medium for my art." 
When an artist starts not giving a fuck about conventions, that's when their art, the type of art that is authentic to them flourishes. Distort Monsters built a career from listening to his roots. Creative as he already is, staying true to what is authentic to him, embracing his demons and the constant pursuit of finding new opportunities for his work are what we see as the Holy Trinity that pushed the boundaries of what a street artist can be.
Check out Distort Monsters on Instagram, Official Website & Monster Mayhem Website for there next drop of NFTs. 
Photos provided by Justine Villanueva
Follow CLAVEL on Facebook and Instagram for news, culture, and more.