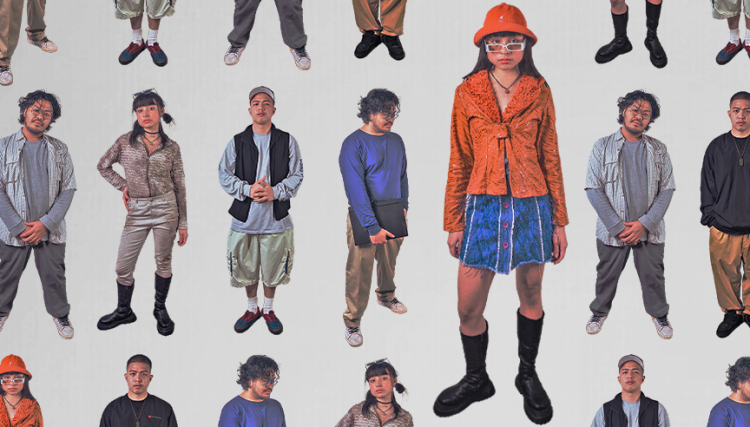 Now that there are fewer restrictions on going out, people have more freedom to go back and explore the outside world. And for sure, a lot of them missed shopping at thrift stores: spots that are treasure chests for unique finds. 
There are many ukay-ukay shops that are hidden gems around the Metro. From scavenging under piles of clothes, looking for good pairs among hundreds of pieces, to budgeting the money for spending—buying from these stores is definitely a challenge, but undoubtedly an enjoyable experience.
Read more: Effortless Steps for a Less Wasteful Lifestyle
CLAVEL's Thrift Drip is a mini collaboration between fashion stylist Jana Silao a.k.a. j-$tar. Meet the mind behind awesome local streetwear 'fits as she shares her tips, tricks, and trademarks as a stylist.
The Fashion Stylist
What kind of stylist is Jana? A resourceful one. She's not meticulous on the brand of clothing she might buy or what price they might cost as long as she can create an ensemble that's playful and versatile. 
She also has fun exploring different ukay-ukay spots and marks the best ones in mind. After all, sometimes the coolest finds are one-of-a-kind from unexpected places; found at unexpected times. 
"Kailangan bago ka pumunta sa ukay, alam mo na 'yung gusto mo para mas madaling makahanap. Pero kung gusto mo lang pumunta, tumingin-tingin: always look for good fabric. 'Yung mag-fafall ng tama sa katawan mo; 'yung maganda ang bagsak," Jana says.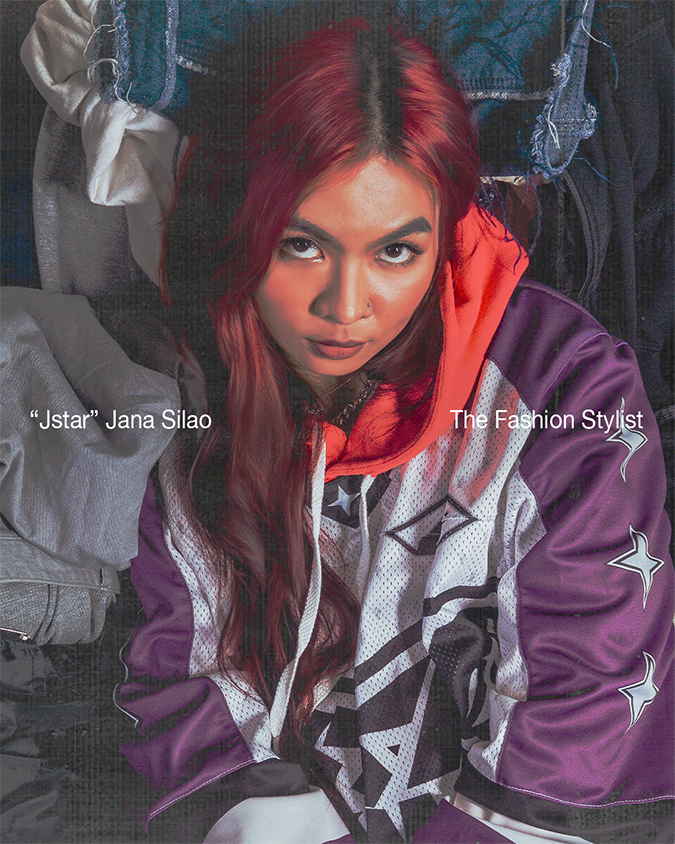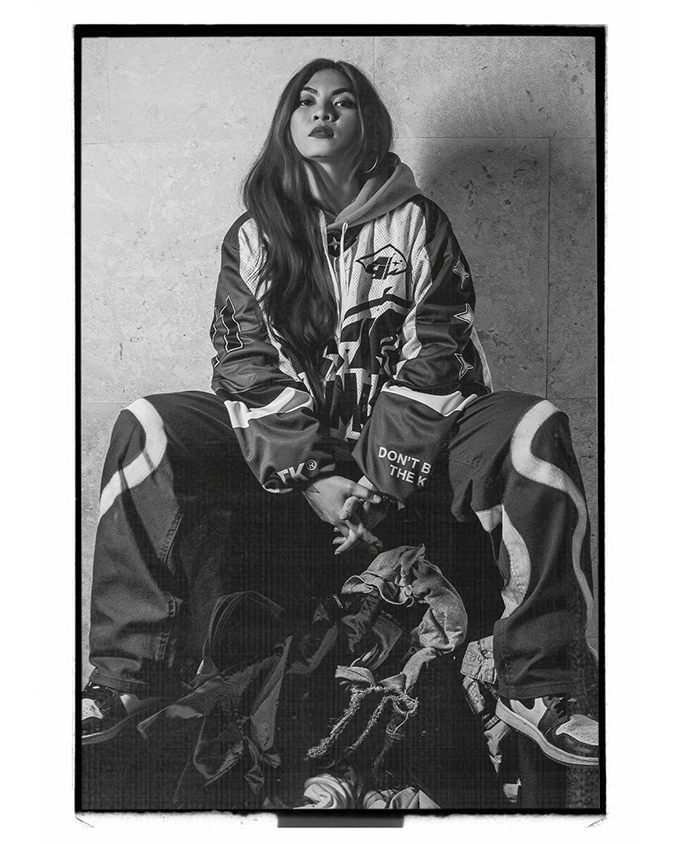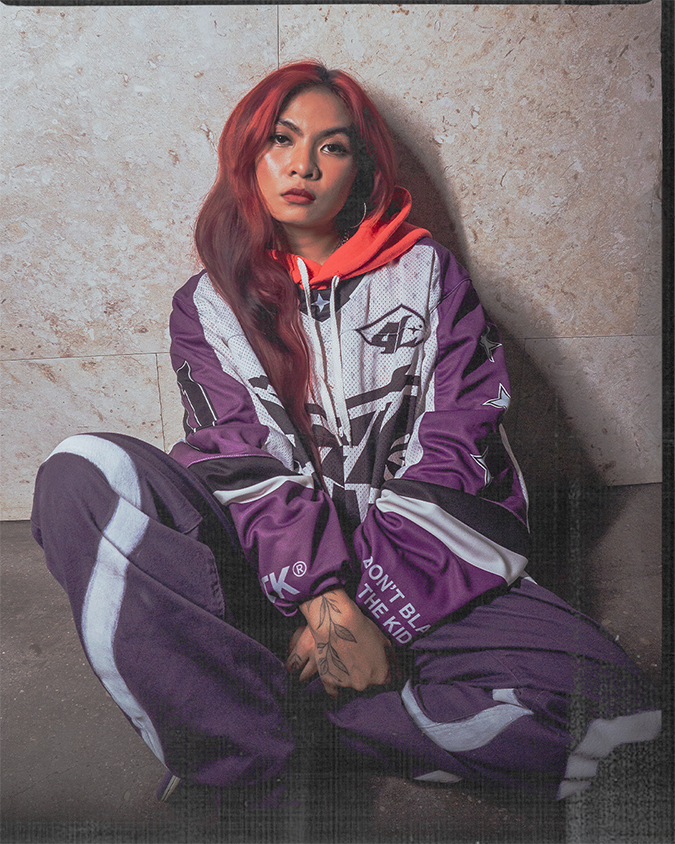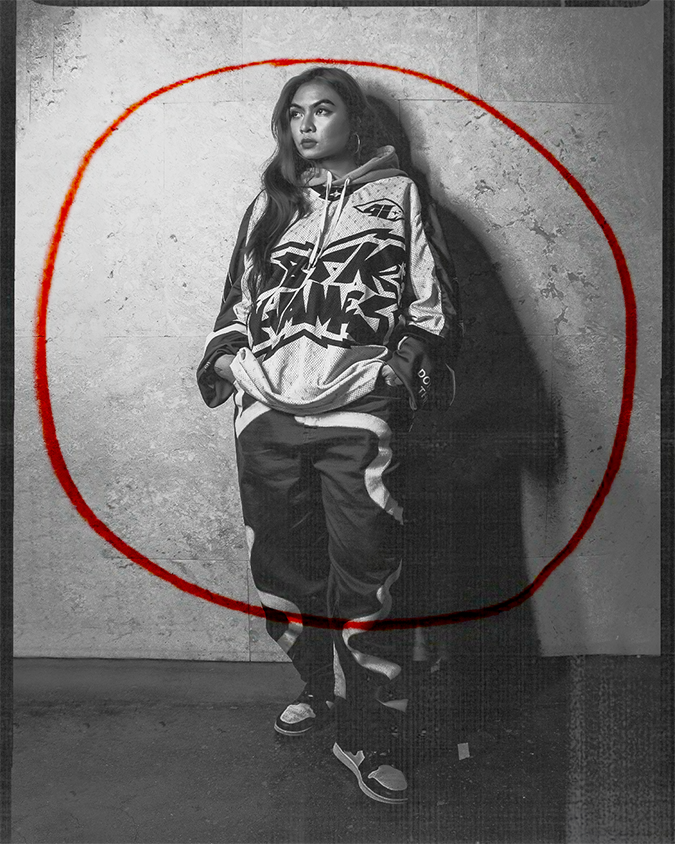 A great stylist must have a keen eye and a creative mind to be able to come up with a great 'fit—no matter what they have on hand. And Jana is one heck of a stylist. 
She mentions that the key to finding good fabric is by looking at the stitching, the silhouettes, and the form usually between the shoulder seams and sleeves. Also, testing if the fabric is flowy or stiff is a way of knowing a fabric's quality.
The most memorable styling experience for Jana was Al James' most recent music video this 2022 entitled Mood.
"'Si Al James, meron siyang signature look na vest, shirt, shades. [Ang challenge is] paano mo iyon gagawin na may j-$tar flavor? Eh, mahilig ako mag-custom. Tapos ang saya i-explore ng details nung MV doon sa damit niya," Jana reminisces. 
"Ang saya na 'yung lyrics nasa pants. Tapos ang sabi kasi ni Al James noon is 'yung elements ng MV ay neon. So, pati 'yung mga fabric [ng damit na pinili namin] nag-rereflect sa ilaw. Lahat 'yun, kahit saang angle mo kunin, makakatulong sa visuals ng MV."
With Jana's inventiveness and artistry, the CLAVEL team put up another challenge for her to showcase her skills and show the world how she explores her craft.
The Challenge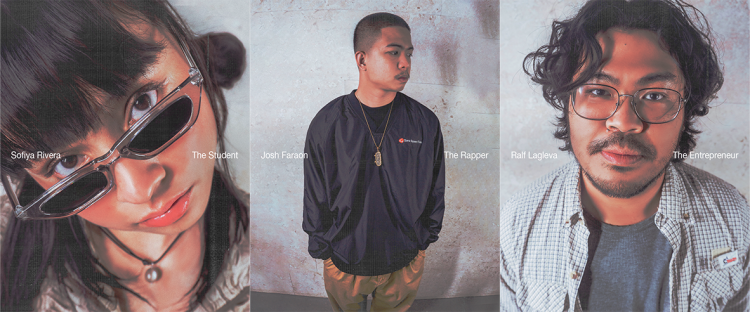 CLAVEL invited 3 people from different walks of life for Jana to style with only a 1000-peso budget for each person: Sofiya Rivera, a college student who's also starting to make her way into modeling; Josh Faraon, a rapper from artist collective Bawal Clan; and Ralf Lagleva, an entrepreneur from Mindanao who loves the beach life. 
The CLAVEL team asked these people about their personal styles and what particular pieces they can't leave the house without to help Jana envision how she's gonna style them.
For Jana, styling is not just about mixing and matching clothes, but it's also important to have a glimpse of the person's character, personality, and story.
"When styling someone, the steps to a great drip are knowing the body type, yung personal style nila—alam mo kung saan sila comfy. Knowing the purpose of why you're styling. So, pagsasamahin lahat ng iyon."
Here are the ukay-ukay 'fits Jana picked out and the drips she came up with for Sofiya, Josh, and Ralf.
The Student
Sofiya Rivera is currently a freshman advertising management student, just getting around hoping to book fashion gigs and try out new things. She loves watching 90s Filipino movies and that's where she gets her fashion inspiration from. 
Her personal style is like a Young Chiaki Kuriyama (Gogo Yubari from Kill Bill) and a 90s Jolina Magdangal. She likes to look clean and simple, with pops of colors. Sofiya's staple fashion pieces are chunky shoes like Converse One Stars or Dr. Martens Quads, but she's game to wear anything that looks cute.

*shoes and accessories not included in the 1000-peso challenge
Main Character Drip
Just like Jolina Magdangal back in the 90s, this 'fit for Sofiya will definitely make her the center of attention at fashion gigs.

*shoes and accessories not included in the 1000-peso challenge
The Hallway is my Runway Drip
Heads will definitely turn along the campus halls as she walks to her college classes with this artsy outfit.
Follow Sofiya Rivera on Instagram for collaborations and shoots.
The Rapper
Josh Faraon a.k.a Agent Josh is a rapper from the hip-hop artist collective Bawal Clan. He spends his days cooking, writing, taking photos, watching films, and listening to music when he's not at the studio recording. Sometimes, he works as a studio or production assistant as a sideline.
He defines his personal style as simple and comfortable with a touch of vintage vibes like blank black or white shirts with thick fabric, sweaters, hoodies, work jackets, varsity jackets, and caps. He also likes clothes that give him mobility like baggy or loose denim work pants.

*shoes and accessories not included in the 1000-peso challenge
Layer King Drip
The perfect 'fit for Josh on any type of day when he works as a studio/production assistant or just chillin' out with his friends and colleagues.

*shoes and accessories not included in the 1000-peso challenge
Comfort Cool Drip
Anyone can definitely imagine Agent Josh in the studio recording a song or listening to music while wearing this hip outfit. 
Follow Josh Faraon on Instagram and catch his music updates.
The Entrepreneur
Ralf Lagleva is an entrepreneur for pet food and supplies in Northern Mindanao. When he's not working, he mostly plays video games, cooks, or hangs out at the beach.
He says that his personal style revolves around the quote, "Dress for your dream job." One that allows him to be by the sea, which is why loose shirts and colorful clothing are his go-to fashion choices along with patterned button shirts as his essentials.

*shoes and accessories not included in the 1000-peso challenge
Grown Up Drip
Ready to face the day for any errand as an entrepreneur, Ralf does it with his favorite clothing piece: a patterned button shirt.

*shoes and accessories not included in the 1000-peso challenge
"Quick" Meeting Drip
A comfy but an on-point 'fit for Ralf's daily adventures and tasks. Neutral-colored pants for business and a blue long-sleeved shirt to remind him of the color of the sea. 
Follow Ralf Lagleva on Instagram to take a peek at his adventures.
The Future
As a fashion stylist whose belief is to style with purpose and smart storytelling, as well as the co-founder/fashion director of clothing brand wævy—Jana is already seeing what local fashion streetwear would be like in 2023. 
She says that the era of minimalism is starting to phase out. People are now more confident in exploring prints and expressing their creativity through their clothes.

"Mapa-babae, mapa-lalaki…mas nag-eexplore na tayo ng prints. Dati uso na minimalist, clean. Ngayon, okay lang na flashy ka…okay lang na out there ka. Mas nagkakaroon na tayo ng freedom and creativity ma-express 'yung style natin."

Jana is truly the stylist to look out for and follow by fashion enthusiasts from the local scene. Check out Jana Silao on Instagram, Facebook, TikTok, and Behance  for collaborations and more updates on her projects.
Follow CLAVEL on Facebook, Instagram, Twitter, and TikTok for news, culture, and more.