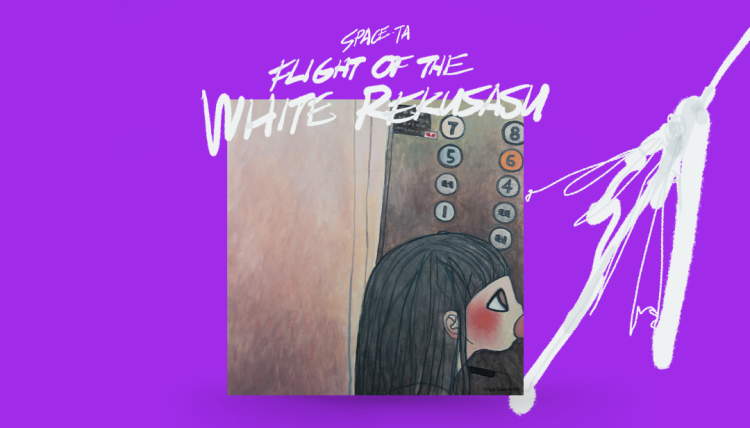 Space-Ta, a musician ahead of his time, shares tracks across the universal timeline with a new album. 
A glimpse of the future and snippets from the past—that's the whole concept of Space-Ta. Battling the nuisances, anomalies, and orders from the Time Council, Space-Ta flies across time in a White Rekusasu to share tracks from different time periods. 
It is a privilege to journey with the time-traveling artist Space-Ta through his new album: Flight of The White Rekusasu. Since he is busy visiting various eras for him to share songs, Space-Ta's identity remains unknown and appears fragmentarily—which just adds more mystery and excitement to his tunes whenever he stops by in the present day. 
Existence in a White Rekusasu
For those unfamiliar with what a Rekusasu (レクサス) is, it's a Japanese-made luxury vehicle launched sometime around the 80s. Commonly known as Lexus for car enthusiasts, this automobile is what Space-Ta currently rides as he flies across the different time galaxies and musical vacuums.
Through his album: Flight of The White Rekusasu, Space-Ta dedicates all his talents to exploring extinct music genres, reviving forgotten melodies, and bringing them back to the next generations—reintroducing their beauty, allure, and verve to the world. 
With the incessant reformatting of life and banning of tracks by the Time Council, Space-Ta unwaveringly defends the infinite possibilities of music while also rediscovering his artistic potential to transform society. 
The Fight and Flight of Music
After listening to Flight of The White Rekusasu, it is undeniable that Space-Ta is part of the movement in modernizing the way people listen to tunes and make music.
In a time when nostalgic beats are making a comeback, Space-Ta found a way to resurrect buried songs and mix them with contemporary music-making methods. 
The album, Flight of The White Rekusasu, is Space-Ta's own mixtape while time-traveling and rebelling against the Time Council.
Consisting of 8 electronic tracks with heavy basses and beats, this album will definitely transport you into a euphonious and tenacious dimension. Especially with Flight of The White Rekusasu's 5th track Breathe, listening to this song and getting lost in its harmonies is like experiencing every bit of a supernova explosion in slow motion. 
Available on numerous streaming platforms like YouTube Music and Apple Music, this album includes the club hit from 1976 "Kaninong Kama 'To" and the 1979 avant-garde disco track "Down You Go".
Headbanging at the lobby of the HEARTBREAK HOTEL was also brought to life by Space-Ta as the perfect finale of this 8-track album. Similar to a live concert's farewell to its audience, it gives a hint of goodbye, but also the comforting knowledge that they will return someday, somehow when we least expect it. 

Fast Forward to the Future
Space-Ta, along with his album Flight of The White Rekusasu, is truly an inspiration for all artists to step forward with their music and reinvent the scene with their visions.

Naturally, Space-Ta couldn't have fought against the Time Council alone. With the help of musicians from this generation and Locked Down Entertainment, he was able to make Flight of The White Rekusasu possible for people to hear.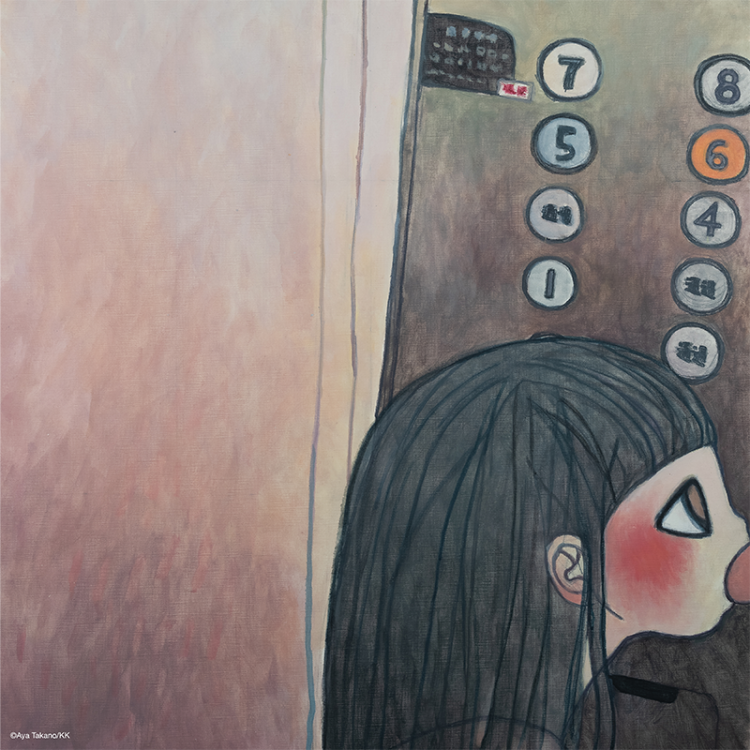 Along with Space-Ta, Flight of The White Rekusasu was mixed by Red-I, Noel De Brackinghe,  and mastered by Sefi Carmel. Guest producers include Jay Gapasin, Francis De Veyra (Headbanging at the lobby of the HEARTBREAK HOTEL), and Nero Metro (Kaninong Kama 'To). The album also had guest sound engineers Shinji Tanaka and Dante Tañedo.
The time-traveling musician also collaborated with Kaikai Kiki Gallery and Aya Takano—a Japanese painter and manga artist—for the album cover entitled Elevator F (2006). 
The future of music, especially for the underground scene, would be undoubtedly cosmical as well as innovative with musicians like Space-Ta and the support of the community. May all artists continue with their melodic journeys and continue inspiring people with their music. 
Follow Space-Ta on Instagram, YouTube, and Spotify to stay updated with his tunes and time travels. 
Follow CLAVEL on Facebook, Instagram, Twitter, and TikTok for news, culture, and more.