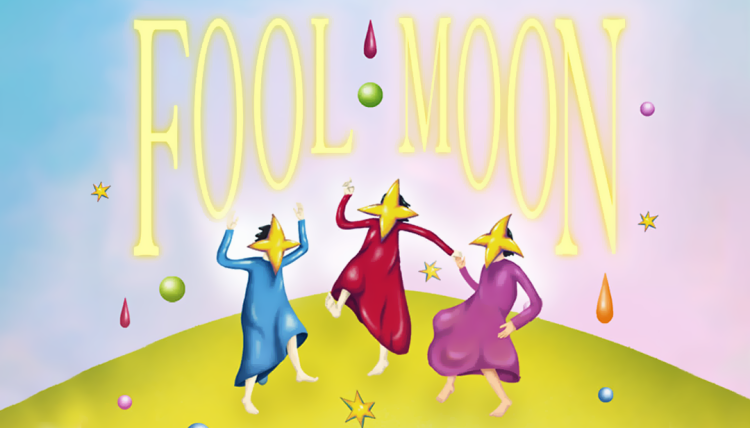 Submerge yourself into the mystical wonders of the moonlight at Fool Moon by SYQL Productions.
As this peculiar but pleasant festival filled with music, art, and otherworldly creatures comes to life—event-goers will undeniably experience a night of escape and make memories that last a lifetime.
SYQL PRODUCTIONS PRESENTS 'FOOL MOON'
APRIL 1, 2023 @ 123 BLOCK, MANDALUYONG
TICKETS HERE: bit.ly/FoolMoonGig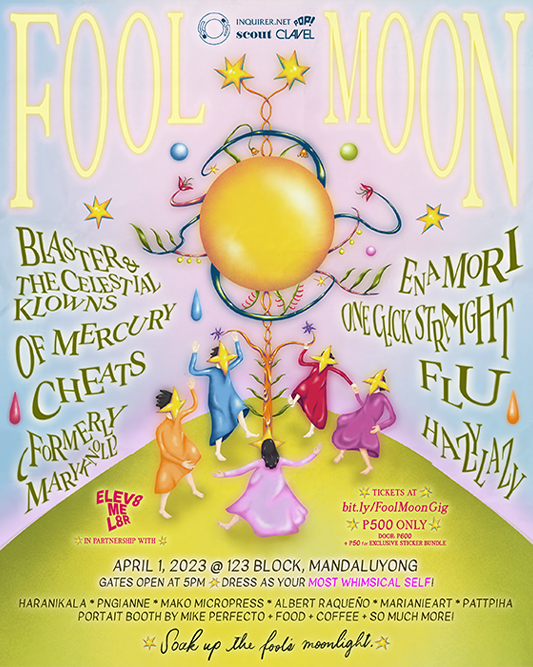 Fool Moon is a chance for gig-goers to tap into their creative psyche and curiosity with divination as they are invited to come in outfits inspired from renaissance aesthetics and tarot art.
This event is hosted by SYQL Productions, an independent production house founded by Sofia Abrogar and Ninna Layug from their shared passions for local music and art. It came to life from their desire to create an accessible gig culture that bridges diverse Filipino creative scenes. 
Read: New Year, New Scene: A Leap Forward for Creatives in the Country
And to continue their visionary journey, the Fool Moon festival was devised to offer a night of magic, mystery, and alluring chaos.
A Night of Melodic and Musical Acts
Fool Moon's artist line-up will surely transport the audience into a magical trance: probably making the audience sway like golden flowers and illuminated creatures under the night sky. 
With eclectic disco tracks, dream pop songs, alternative rock-outs, vintage grooves, and smashing shoegaze symphonies—the first evening of April 2023 will be memorable and magical.








On April's Fool Moon, Blaster Silonga & The Celestial Klowns, of Mercury, Cheats, (Formerly Maryknoll), ena mori, ONE CLICK STRAIGHT, Flu, and Hazylazy will all take the stage and bind the crowd with their performances. 
A Visual Feast with Vivid Treats
The whimsicality doesn't stop at melodic and musical acts. With What About Coffee? And Noki Japanese Fried Chicken ノキ for the main course, the creators also made sure that Fool Moon would be a whole feast to the senses—with food and drink for the body and most of all, the eyes.
Sprinkled with a multitude of art styles that remind you of the softness of nature, childlike wonder, eccentric universes, and transformative perspectives—Fool Moon-goers will undoubtedly feel the renaissance of art and themselves.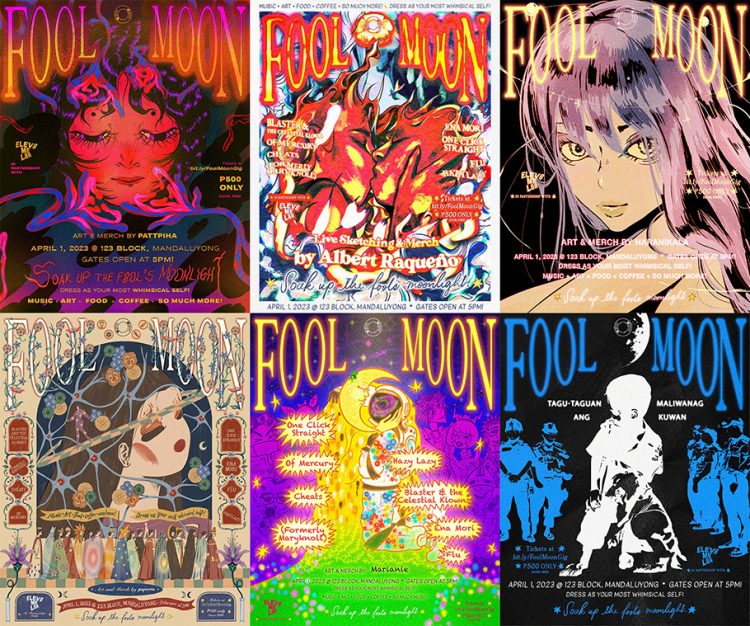 Visual artists invited are Haranikala, pngianne, Makò Micro-Press, Albert Raqueño, Marianie, pattpiha to share their creative magic and satisfy the people's hunger for art. 
A Pool of Tarot Cards Come To Life

Imagine The Fool, The Hermit, The High Priestess, The Sun, and The Star in physical form—perceptible by touch. Truly, the possibilities of bridging the mythical cosmos to the real world are limitless with SYQL Production's invitation.
🧚🏼‍♀️THE FOOL MOON DRESS UP CHALLENGE🧚🏼‍♀️




Soak up the Fool's moonlight, dress up inspired by any tarot card, and bring your inspiration to win special prizes.
With Mike Perfecto capturing moments and Gianne Encarnacion preparing their artistic tools at the Fool Moon Portrait Booth, mystical memories will surely manifest. 
And as countless creatives gather under the moon, you'll certainly bring some mystique home with you as midnight strikes.
Get in touch with your creative spirits and share the magic within you this April Fool's at Fool Moon, 123 Block, Mandaluyong on April 1 (5 PM).
Follow SQYL Productions on Facebook, Twitter, and Instagram for more updates. 
Follow CLAVEL on Facebook, Instagram, Twitter, and TikTok for news, culture, and more.