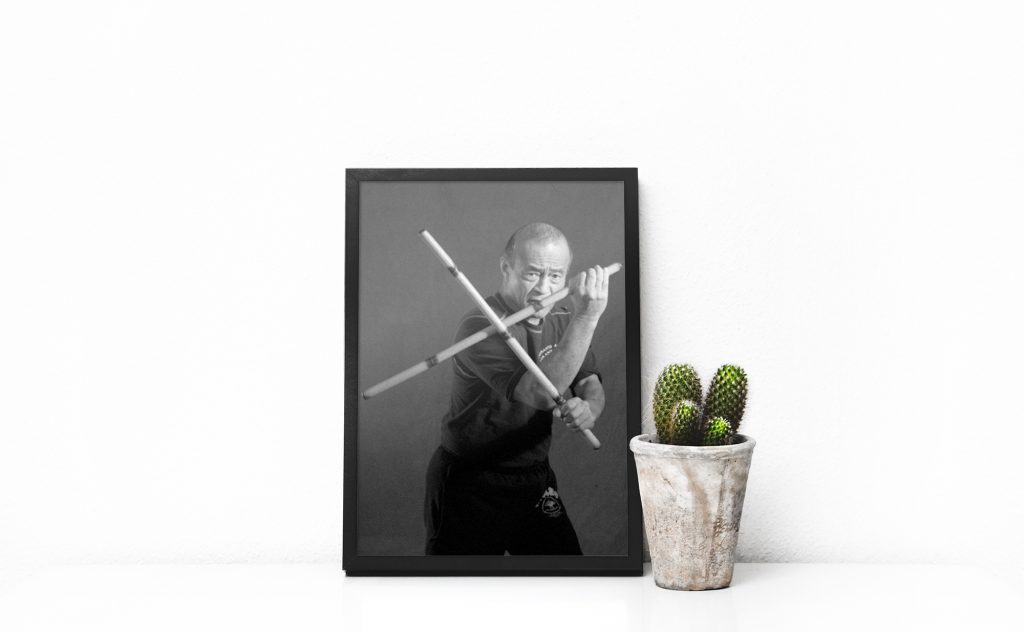 Recently we came out with a list of Overseas Filipino Musicians you ought to be listening to. But as I've said, Filipinos are world class. Whether it be the arts, athletics, science… buddy, we're up there. You just have to look closely to see. I will stand by it and bring that belief to the grave.
And this piece is to highlight one of the many Filipinos who are out there reppin the three stars and the sun, Guro Dan Inosanto, one of the world's most renowned martial artists, and Hollywood's OG Filipino Tito.
The Dawn of Dan
Dan is a Filipino martial artist and actor. He was born in 1936, started taking up martial arts at the ripe age of 11 with Okinawan Karate, and very soon also started practicing Judo and Jiujitsu. What were you up to at age 11? Beyblades and Polly Pockets? He was also a practitioner of American Kenpo, by the way. Dan was a busy kid.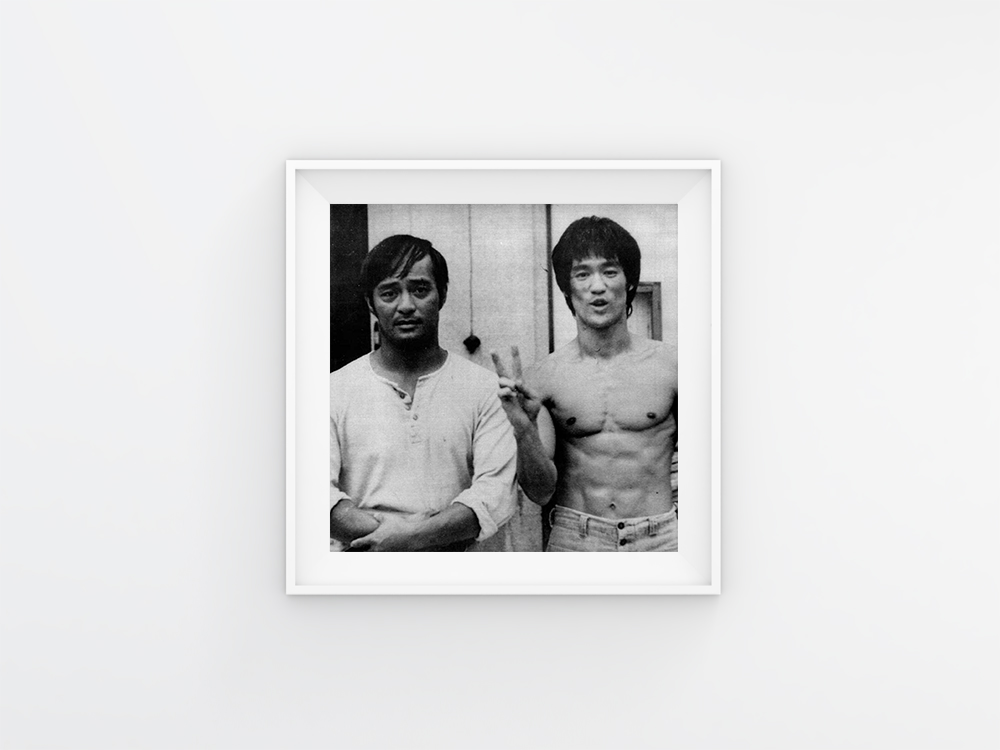 Now, Dan is an authority in Jeet Kune Do as well, not to mention FMA (Filipino Martial Arts). Bruce may have developed and taught Inosanto Jeet Kune Do, and was Lee's student in many ways martial arts and movies, but unknown to many, it was Dan who introduced the nunchaku to Bruce Lee, for which he was famous for. Dan, however, did not teach Bruce to scream, "wataaa!" Much like Lee, Dan was a man of many martial arts. And at age 81, he still practices.
Hollywood Hallmarks
It is unknown to many, that Inosanto has influence in so much of Hollywood's biggest films. His friendship with Bruce Lee was a match made in Hollywood and in the gym. In fact he was there when Bruce donned the famous yellow tracksuit with those yellow Ontisukas, where he not only showed great skill with Arnis sticks but also slayed that 1-on-1 nunchaku throwdown in the 1972 cult classic "Game of Death", the infamously unfinished film.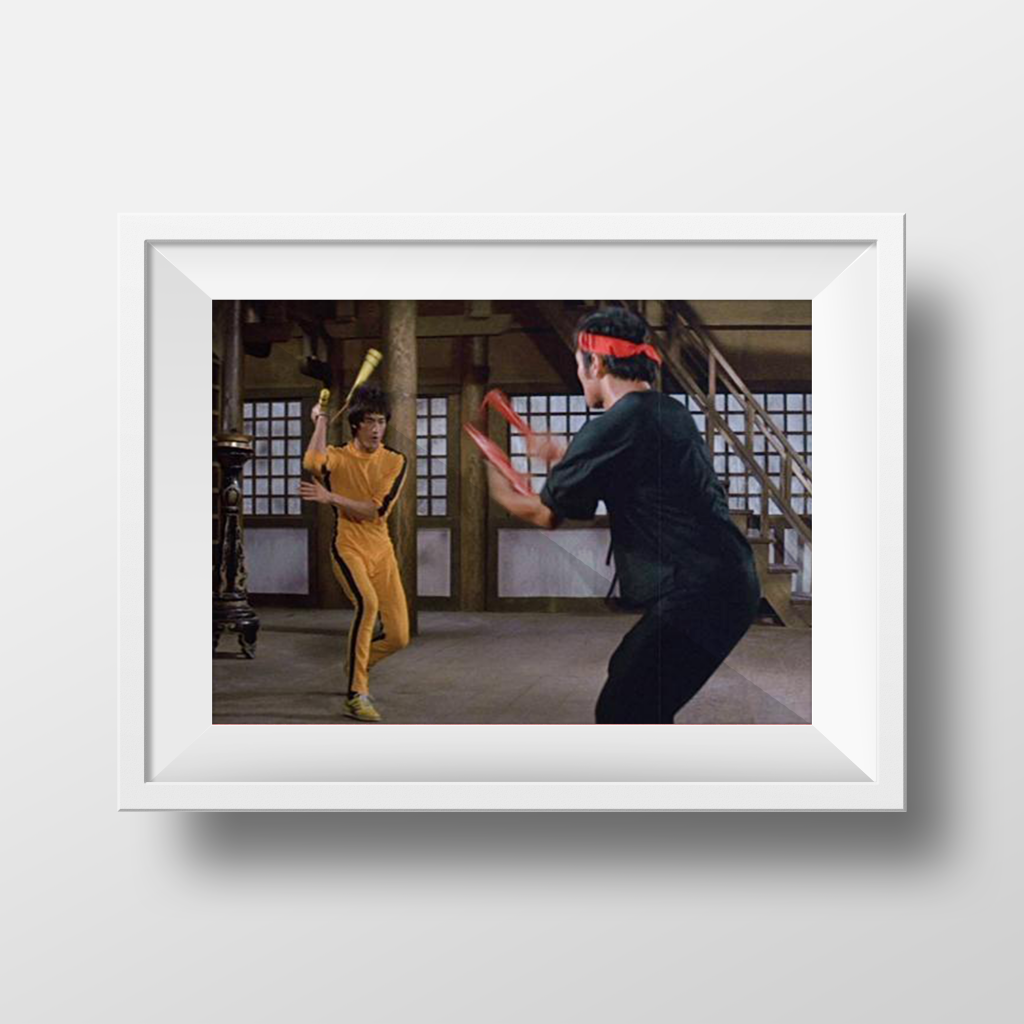 Few men at 81 still walk with a straight back. Even fewer so can still practice martial arts. Dan Inosanto is both of those. And he's earned the respect of many, across the globe.
He's responsible for spotlighting many forms of Asian martial arts for the world to see such as the Malaysian and Philippine based form, Silat, and also promoting Arnis, the Pearl of the Orient's very own. Dan Inosanto made Arnis a mainstream form of weapon and martial art. We see it in comics, movies, and TV.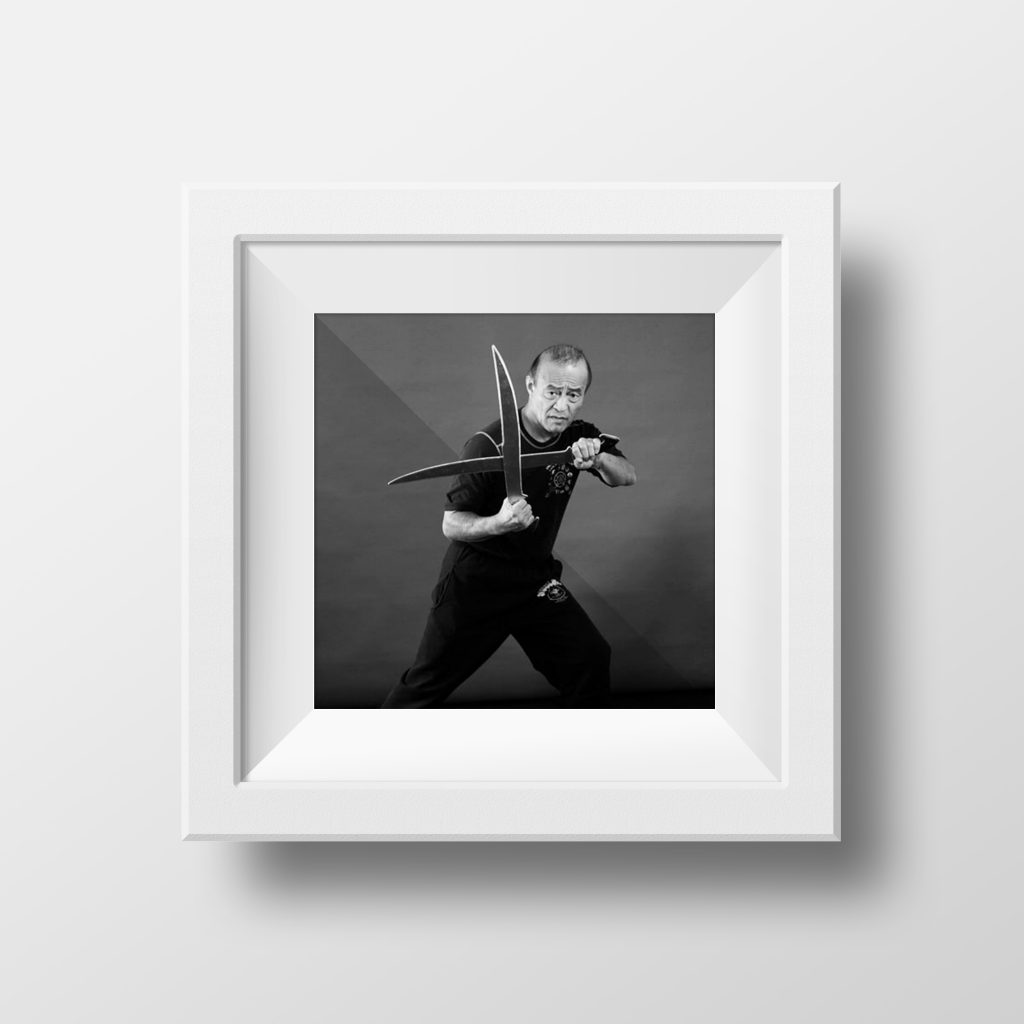 You've Probably Seen His Work
Some of Hollywood's biggest fight scenes contain a form of Arnis or Eskrima. Take this famous Furious 7 fight sequence that very obviously takes notes from Filipino Martial Arts. Something director James Wan admitted. We like to believe FMA would not be this popular today if not for Dan Inosanto sowing what we reap today.
Actress Melissa McCarthy showed off some very skillful knife moves in Spy (2015), for which she trained with Inosanto's daughter, Diana Lee Inosanto, to prepare for.
Even award-winning actor Denzel Washington was a known student of Dan Inosanto. That's right my friend. If you've ever seen 2014's The Equalizer, yup. Filipino Martial Arts.
Denzel also used a bolo-inspired weapon in The Book of Eli, for which he trained months of Kali for with Dan.
Perhaps one of the most famous franchises that contained Inosanto's work in it would be the Bourne movies. Matt Damon was trained in Kali by Jonathan Eusebio and Damon Caro, who, you guessed it, are students of Inosanto.
We can copy and paste dozens of links here all day and ramble on and on about how in one way or another, Inosanto's DNA exists in that film, but it's important to remember that martial arts is… art. Nothing is 100% original. Bruce Lee's Jeet Kune Do that Dan teaches now is a combination of many past martial arts. The Arnis, Eskrima, and Kali that Inosanto practices now develops as he learns from other forms and as he improves on its physicality, practicality, and training. But there is no denying, Inosanto is one hell of an OG for gifting himself to Hollywood this way.
OG: Original Guro
What makes a teacher great isn't always the skill they possess but rather the philosophy of which they teach with. Your coach can teach you how to punch, but unless you know why you have to punch, what are you really learning here, honey?
You think movies are all there is to this? Boy, were you wrong. Even one of UFC's GOATs bow down to Dan.
Dan has been at this for a LONG time, man. He is, quite literally, a living legend who's taught and learned from some of history's greatest ranging from Bruce Lee to Anderson Silva. If that isn't OG for you, I don't know what is.
"Art should be improved."
(Inosanto, 2012)
This article may hold personal value to some of you in one way or another. Whether it reminds you of your childhood movies, makes you sentimental of your elders, or in awe of our culture's beauty and spread around the world, it is important to remember, that Dan is just one of the many who work tirelessly to bring life to our culture. There are many Filipinos out there who probably don't get enough credit. So as mentioned at the beginning of this article. #respectyourOGs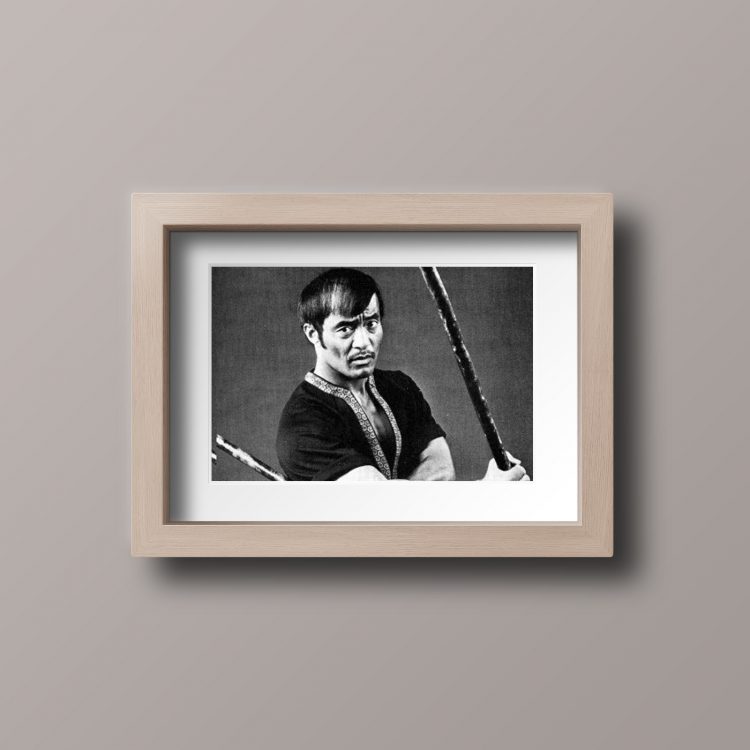 [SOURCES]
1. "Dan Inosanto Teaching Anderson Silva Jeet Kune Do." YouTube, YouTube, 3 Nov. 2017, www.youtube.com/watch?v=EHEOySeCYOI.
2. "What A Beginner Student Should Know About A Guro Dan Inosanto Seminar At Andersons Martial Arts Academy NYC." Anderson's Martial Arts, 10 Aug. 2017, andersonsmartialarts.com/beginner-student-know-guro-dan-inosanto-seminar-andersons-martial-arts-academy-nyc/.
3. sifunenad. "Bruce Lee by Dan Inosanto RARE." YouTube, YouTube, 30 Sept. 2010, www.youtube.com/watch?v=PpFSwQztptQ.
4. Lee, Bruce and Robert Clouse, directors. Game of Death. www.youtube.com/watch?v=Npd21srvP7Q.
5. Kelly, Perry (2000). Dan Inosanto: The Man, The Teacher, The Artist. Paladin Press. ISBN 978-1-58160-079-7.
6. "'Furious 7' Cast Extended Interview". Today Online. March 24, 2015.
7. "11 Things You Didn't Know About Jeet Kune Do Expert Dan Inosanto » Black Belt Magazine." Black Belt Magazine, 24 Mar. 2015, blackbeltmag.com/history/general-history/11-things-you-didnt-know-about-jeet-kune-do-expert-dan-inosanto/.
8. "Guro Dan Inosanto Biography." Guro Harley Elmore, guroharley.blogspot.com/2011/01/guro-dan-inosanto-biography.html.
Related Posts