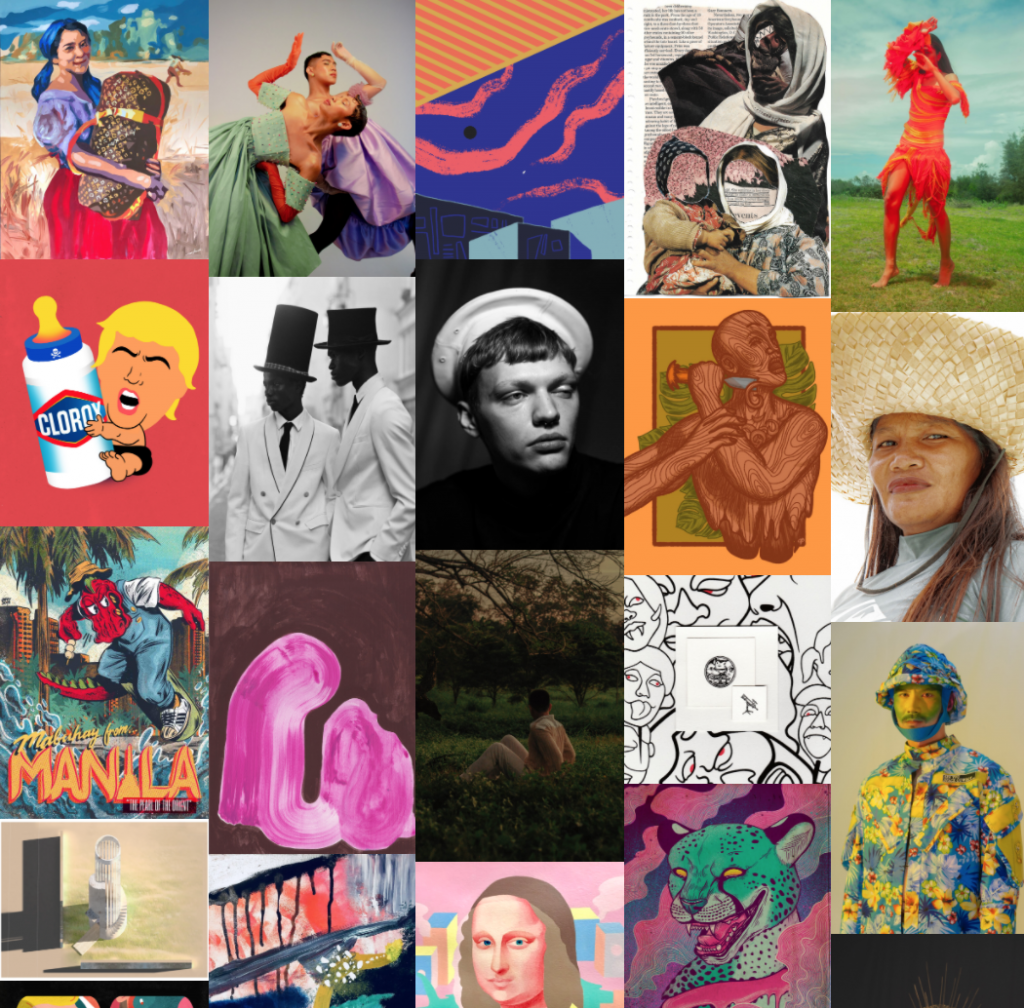 In the midst of the current COVID-19 crisis, solidarity is something we've been needing now more than ever. With anti-Asian sentiments having increased worldwide since the pandemic hit, the Filipino community spread out all over the world is finding ways to unite and let their voices be heard.
Mercado Vicente is a platform that gives them the opportunity to do just that. Founded by global consultancy Jan Vincent Gonzales and launched last April 25, the "digital palengke" is a platform that connects Filipino creatives across the globe in the hopes to fight the current rhetoric against Asians through art and creative expression.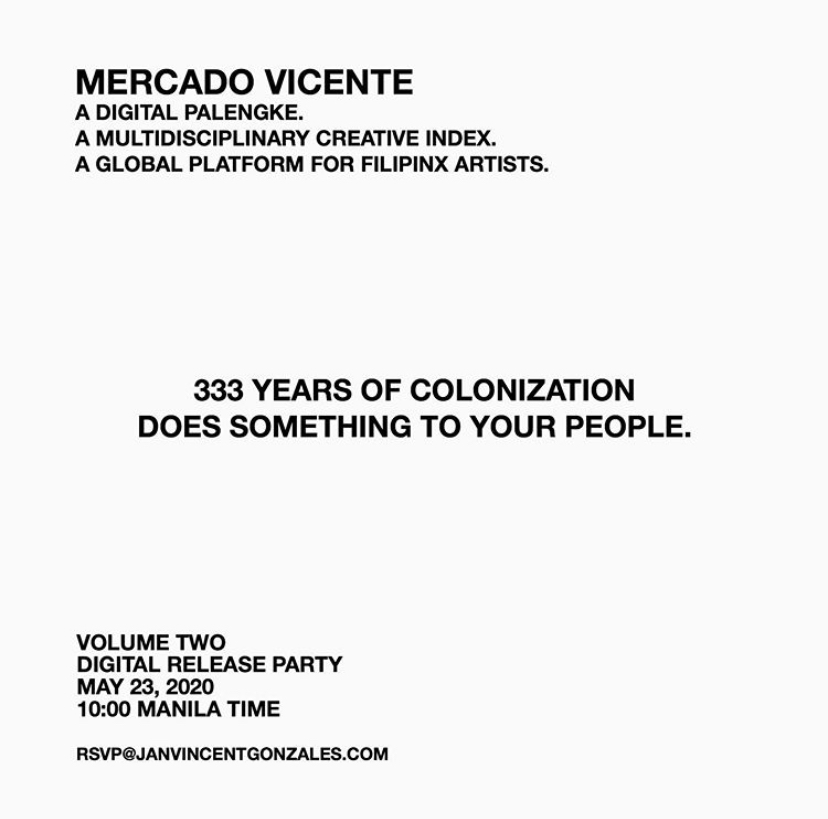 For the second time around, a monumental 100 international Filipino creatives–including make-up artists, florists, architects, and publishers from new locations like Paris, Japan, and New Zealand–are taking part in the second volume of Mercado Vicente's online gallery.

Launching on May 23 at 10 AM Manila Time, you're invited to experience the opening of Volume Two, where you can explore the site's newest releases while DJ Simon Te plays mixes of our favorite OPM hits. Here's just a small preview of works by a few of the different creatives that will be featured in the gallery: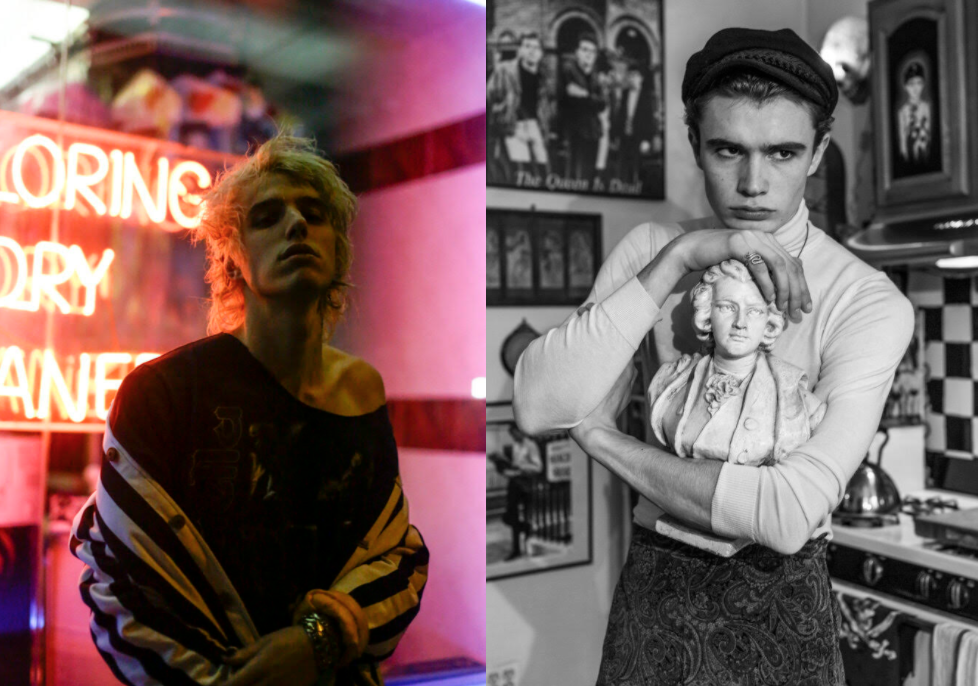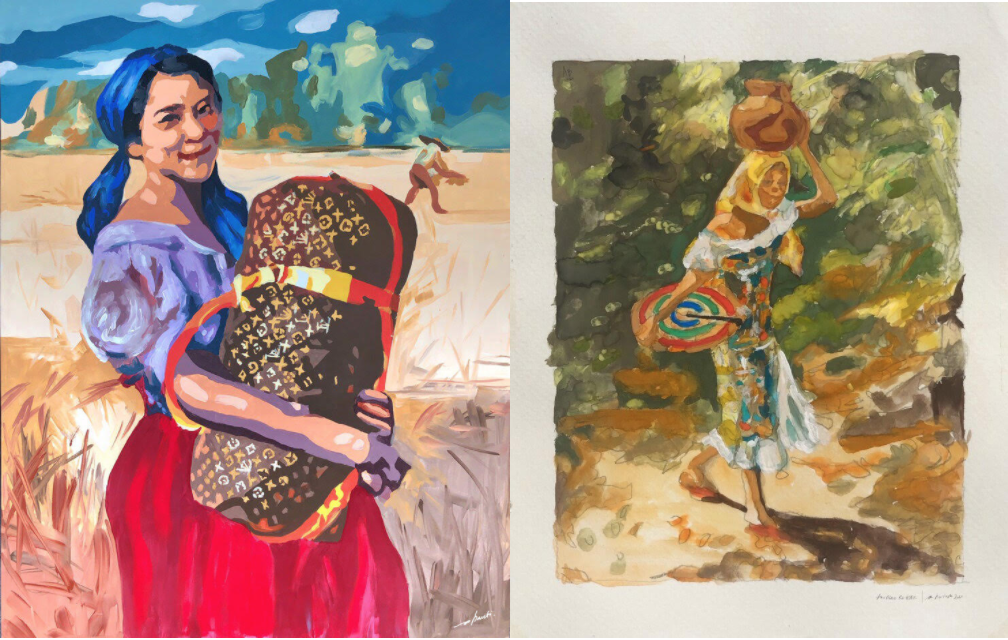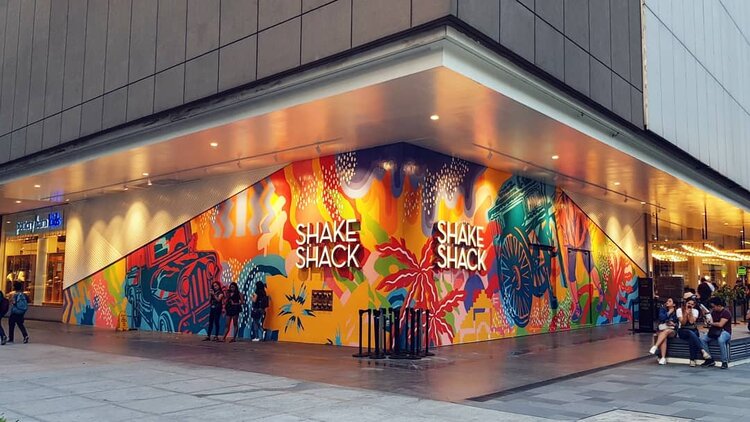 In addition to viewing their works, the artists will also be available for questions in Mercado Vicente's newest project, TAWARAN, launching at the same time.
Taking inspiration from the roots of the word itself, TAWARAN pulls from the "forceful, honest, and disruptive nature of the familiar back-and-forth heard throughout a palengke" in a video series that tackles difficult conversations revolving around our people both at home and abroad.
In the aftermath of ABS-CBN's recent shutdown, the index goes on to ask the question: What would you do if someone took away your right to express yourself?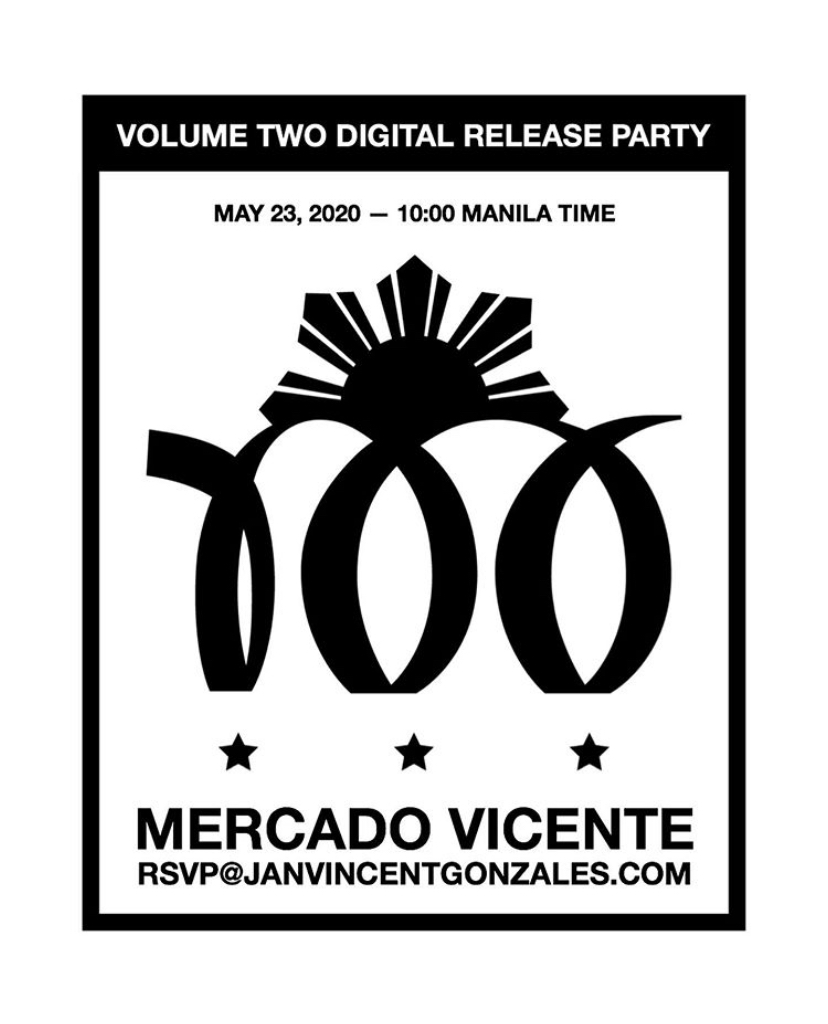 Join the opening of Mercado Vicente Volume Two this Saturday morning, May 23 at 10 AM, and take part in their new TAWARAN series via Zoom.
For questions about the party and if you want an invite, email [email protected].
Follow CLAVEL on Facebook and Instagram for news, culture, and more.